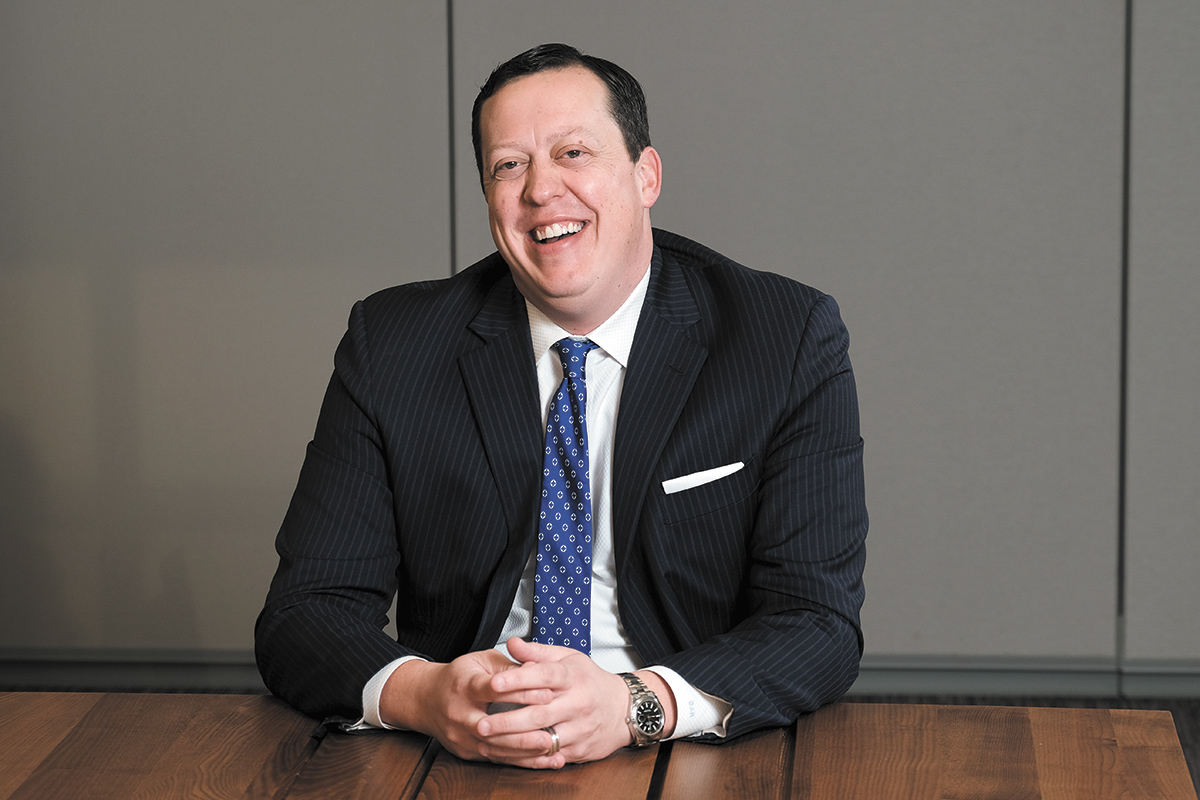 Principal
Bar Communications
Bar Communications founder Brad Rateike spent two years in Washington, D.C., serving as director of cabinet communications for the White House as the Trump-Pence administration took shape. That meant working on Trump's communications strategy, coordinating announcements and communicating with Capitol Hill offices. Today, he's back in Indianapolis to manage his growing corporate communications firm, now a full-time venture with clients that include Walmart, Pfizer and AT&T.
Getting here: Rateike served on a congressional campaign team for two years after college and then joined the Peace Corps for two years, serving in Uzbekistan. Upon his return, a friend—now-Indiana Gov. Eric Holcomb—recruited him to work for then-Gov. Mitch Daniels' administration, where he served as deputy press secretary and policy director until 2010. He then founded Bar Communications after building a relationship with a Fortune 15 company, but took a break in 2016 and 2017 to help the Trump campaign and its eventual transition to the White House. Rateike left his role there in July 2018 to restart his communications firm.
First job: selling men's clothing at Galyan's Trading Co.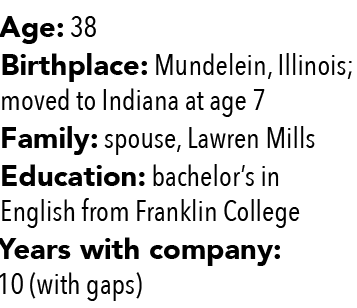 Influential moment: Saying "yes" to participating in the Trump campaign. But he said "meeting and becoming friends with Janet Amos [now Indiana first lady Janet Holcomb] had an even bigger impact on my life at a young age, because, through Janet, I met Eric, and through Eric, I ended up in the Governor's Office."
Mentor: Bill Brown, a former member of the Franklin College Board of Trustees. "I remember when I was feeling good about having life figured out and Bill would throw me a curveball and push back on my approach," Rateike said.
Givebacks: When working at the White House, Rateike resigned from several boards. He currently mentors Franklin College students, and volunteers as a reading coach at a Wayne Township elementary school and for the Global War on Terrorism Memorial Foundation.
Downtime: cooking, golfing and horse racing•
Check out more Forty Under 40 honorees.
Please enable JavaScript to view this content.