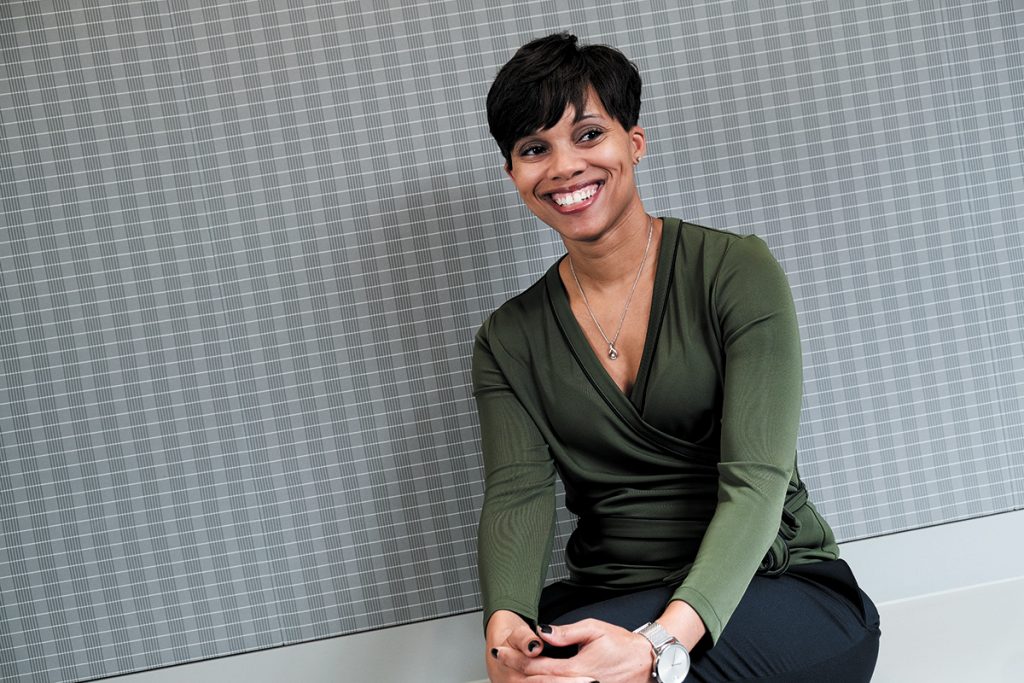 Director of Defense Programs
Rolls-Royce Corp.
Candice Bineyard knew she wanted a career in engineering from the moment she wrote an essay on the topic in sixth grade. Now, after ascending the ranks at Rolls-Royce, Bineyard is director of defense programs. It's a promotion she received in January, after serving as vice president of one of the manufacturing company's leading programs, its JSF LiftSystem technology that powers fighter jets and other aerospace gear in the armed services. But for Bineyard, much of her career isn't about the math or the tech. It's about the people she serves, particularly as her industry braces for seismic shifts from automation.
Getting here: Bineyard grew up in Augusta, Georgia. After receiving a scholarship from the National Action Council for Minorities in Engineering, Bineyard found the rest of the money she needed to complete her education in industrial engineering at North Carolina A&T State University. She worked for Honeywell Aerospace as a quality engineer out of college before joining Rolls-Royce in 2010.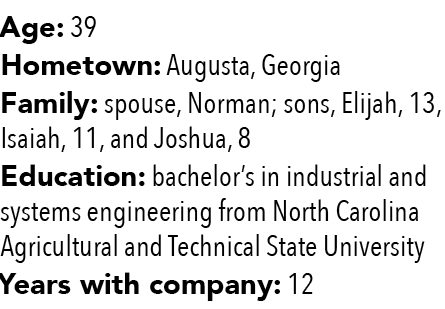 Influential moment: When Bineyard led more than 300 Rolls-Royce employees in Oakland, California, through a site closure in 2016. "The day I made the announcement I realized how strong of a positive culture we had created at this facility," Bineyard said. "This was evidenced by the hugs I received then and the messages I still receive to this day thanking me and my team for the way we handled a very difficult task."
Influential person: Her mother. "She instilled in me at a very young age the need to 'plan your work, and work your plan.'"
Givebacks: Member of the Board Apprentice program at Rolls-Royce and mentors employees across the company and students at her alma mater. Volunteers at her children's sporting events.
Downtime: spending time with family, especially around sporting events•
Check out more Forty Under 40 honorees.
Please enable JavaScript to view this content.