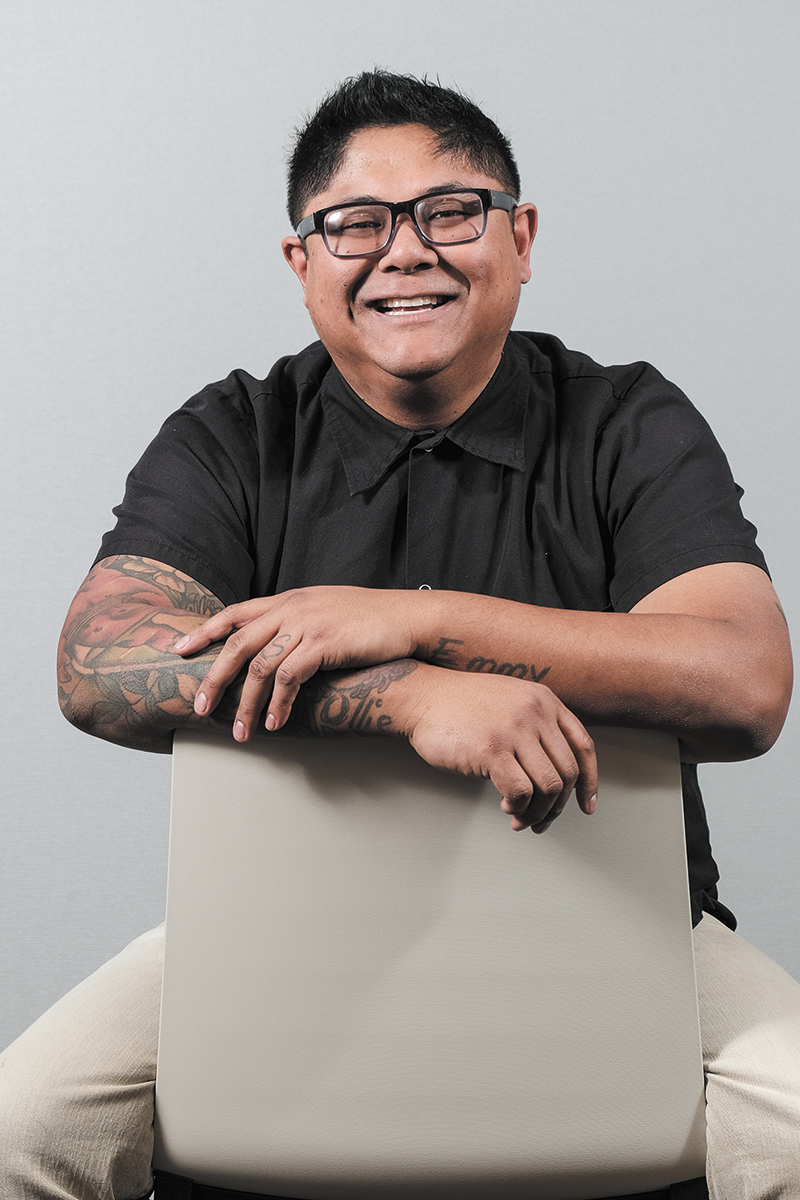 Co-owner
Rook
Owner, chef
Lil Dumplings
Carlos Salazar was studying to be an accountant when he turned to his wife and said, "I don't know if I will be happy for the rest of my life in a cubicle." She suggested culinary school. Although he'd been cooking since he was a kid, he had never thought about being a chef. Today, Salazar is a co-owner (and, until just weeks ago, the chef) at Rook, a popular Asian-inspired bistro in Fletcher Place. And he's just launched Lil Dumplings, which serves global street food (think lamb chili and cheese dogs, lobster corn dog fritters, falafels) at the new Fishers Test Kitchen at The Yard at Fishers District. His goal is to test ideas and eventually launch a full-service restaurant in Fishers, where he lives and wants to see more locally owned restaurants.
Getting here: Salazar enrolled at The Chef's Academy at Harrison College, then almost immediately landed a job at Oakley's Bistro, making salads and doing prep work during the day and attending classes at night. He worked at Oakley's for a total of five years (with a break partway through to work at a brunch spot and Pizzology), rising to the position of sous chef. In 2013, Ed Rudisell, who had recently opened Rook as a banh mi sandwich joint, invited Salazar to become a partner and rework the menu. Seven years later, Salazar was ready for a new challenge and applied to be part of the test kitchen.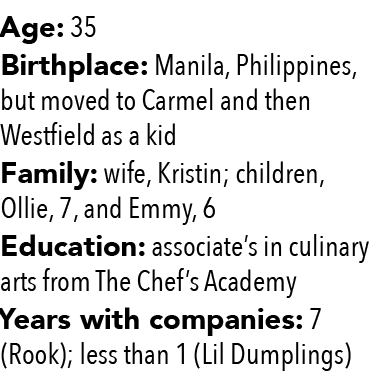 First job: making pizza and gyros at Jan's Village Pizza in Westfield at age 15
Inspirational moment: The moment he walked into The Chef's Academy as part of the school's first class. "I thought, 'This is what you've been looking for.'"
Mentor: Chef Steven Oakley. "He showed me everything. He taught me so much—just watching him, listening to him, learning from him. I owe him everything."
Downtime: Hanging out with his kids (Lil Dumplings is his nickname for them) and watching them play sports. "Man, I wish I had more time with my kids."•
Check out more Forty Under 40 honorees.
Please enable JavaScript to view this content.