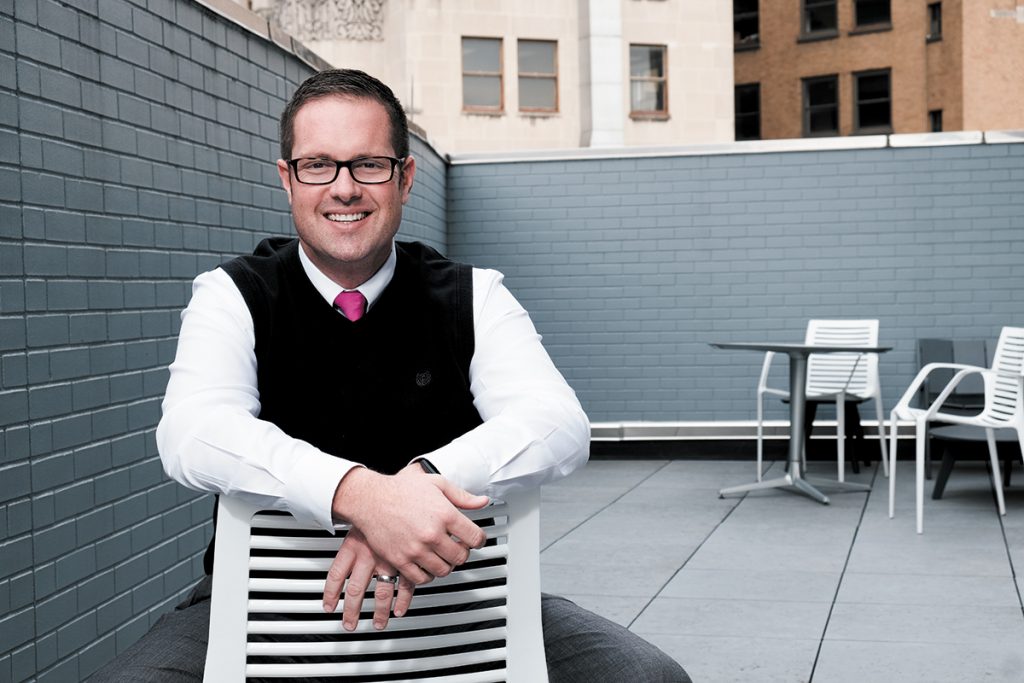 Mayor
City of Noblesville
Noblesville Mayor Chris Jensen had a front-row ticket to politics and government immediately after college when he became an assistant to then-Lt. Gov. Becky Skillman. His role was to drive Skillman to events, meetings and appearances and to take care of whatever she needed along the way. It was a job that taught him not just about politics but also about people—skills he took with him into politics in Noblesville, where he's set to embrace new approaches while preserving the fast-growing city's legacy.
Getting here: Jensen credits his mother, Elaine, for supporting him and his two brothers after their father died in a car accident. He went to Butler University in 2002 with her support to study journalism. In his last semester, Jensen interned at the Statehouse for Republican Sen. Luke Kenley, also from Noblesville. He soon met Skillman and worked for her after graduation. He left state government for the private sector and won a seat on the Noblesville city council in 2015. He won the primary for the mayor's seat last May and ran unopposed in the general election.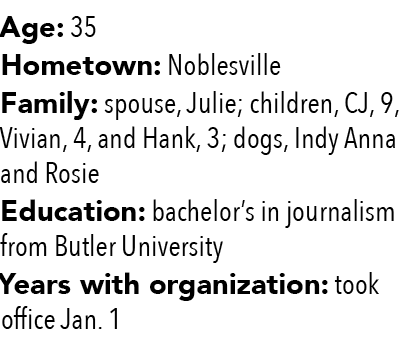 First job: working the concession stand at the Forest Park Pool in Noblesville
Influential moment: "Winning the four-way primary in May to serve as my hometown's next mayor will forever be branded in my mind."
Mentor: Skillman. "Her example of humility, effectiveness and a servant's heart she brought to the job was and remains a guide for Indiana's next generation of public servants, and is one I aspire to myself," Jensen said.
Givebacks: Completed a term on the Nickel Plate Arts board and is an active member of the Noblesville High School Alumni Association. He volunteers at Grace Church with his wife.
Downtime: watching his kids play sports and boating on Morse Reservoir•
Check out more Forty Under 40 honorees.
Please enable JavaScript to view this content.