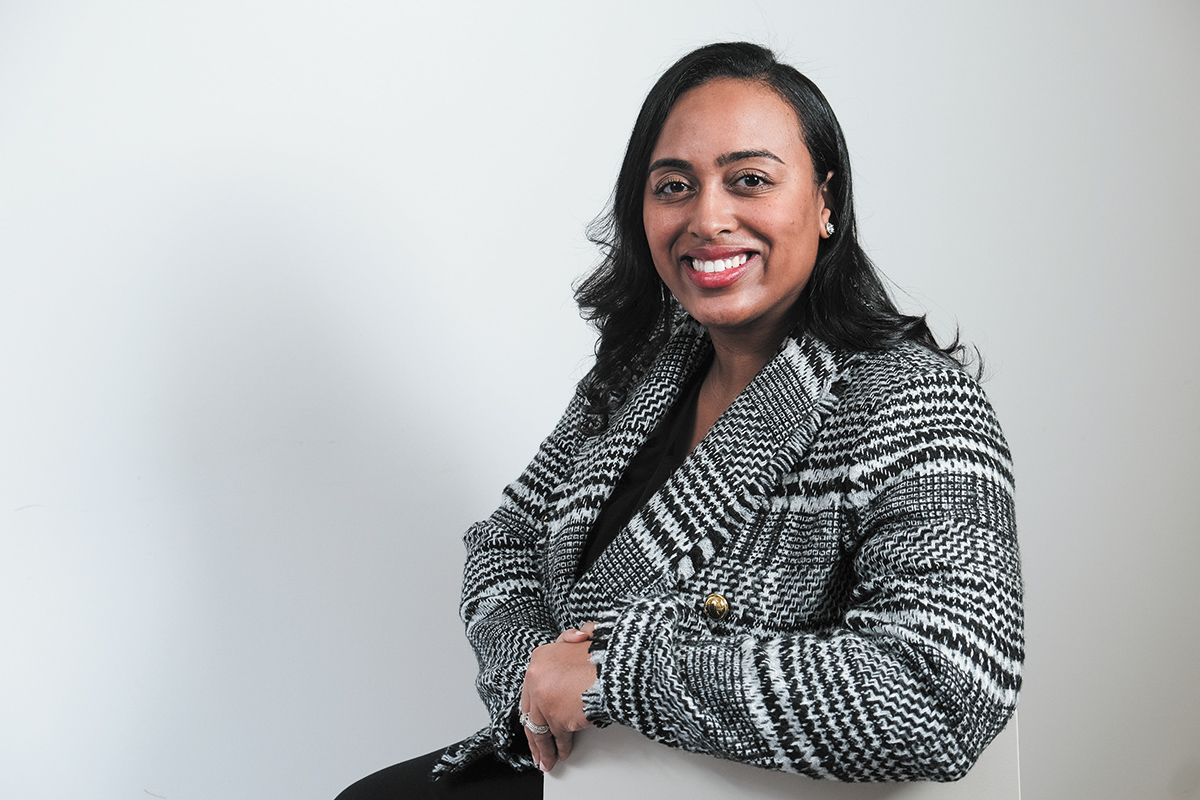 Executive Director of Employee Diversity, Equity and Belonging
Ivy Tech Community College
As described by her nominator, Doneisha Posey is a "civil rights champion and international philanthropist with a personal interest in education." At the time of her nomination, Posey was deputy director and general counsel for the Indiana Civil Rights Commission, after serving as the youngest administrative law judge in the organization's history. But about 2-1/2 months ago, the 31-year-old transitioned to a role as Ivy Tech Community College's first executive director of employee diversity, equity and belonging.
Getting here: After graduating from law school, Posey worked as an immigration attorney and then joined the civil rights commission. She started there as an administrative law judge and became deputy director and general counsel about 10 months into her tenure. She joined Ivy Tech in November after three years at the commission.
First job: babysitting
Influential moment: Took (and passed) the Indiana bar exam while raising an 8-month-old daughter and while five months pregnant with her son. "It taught me that anything is achievable if you work hard and give your all," Posey said.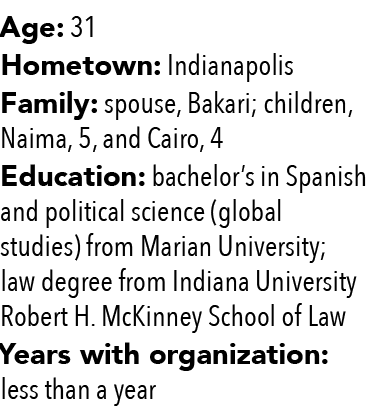 Mentor: Professor Florence Wagman Roisman at IU McKinney, who taught her about housing discrimination. Posey now teaches the course in her place once a year. "Her mentorship helped me create my own path of how I can contribute to this world," Posey said.
Givebacks: Vice president of the Marion County Bar Association. Member of the Indiana Judiciary Language Access Advisory Committee and the 2021 NBA All-Star Game Legacy Committee. She is founding director of La Escuela de Colibri, a not-for-profit at Marian University that assists a school in the rural Dominican Republic, and a founding board member of Thrival Indy Academy, a local charter school that offers a study-abroad program.
Downtime: Spending time with her children and family. "My kids are at such a fun age and it's amazing to see how smart and funny they are becoming," Posey said.•
Check out more Forty Under 40 honorees.
Please enable JavaScript to view this content.