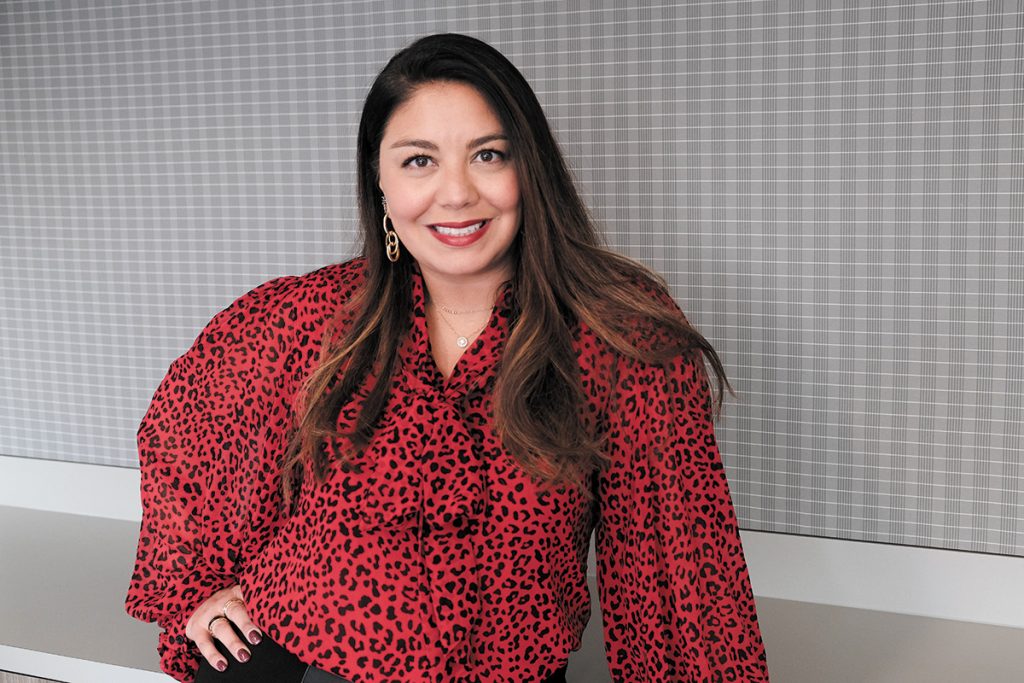 Senior Director of Ethics and Compliance
Cummins Inc.
Fernanda Beraldi, senior director of ethics and compliance at Cummins Inc., works with a global team to educate 62,000 employees about the risks of bribery, conflicts of interest and other problems. She first met her now-employer at the negotiating table. On a trip for her former employer, aircraft maker Embraer (now Boeing Brasil), she arrived in Indianapolis to discuss litigation with representatives from Cummins. About a year later, she would move to the city to further her legal education.
Getting here: Beraldi initially tried to pursue a career in medicine, but left after a semester in school because she couldn't process the idea of losing a patient. Still wanting to help people, she transitioned to law and worked for a local firm in Brazil. While there, recruiters from Embraer hired her to work on airplane leasing and law. She came to Indianapolis soon after to study at the IU McKinney School of Law.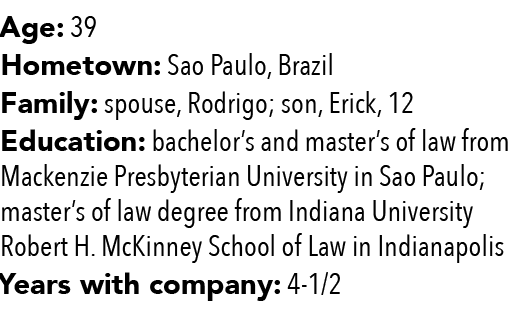 First job: "Starting when I was 14 until my early 20s, I worked as an English tutor for middle school children and also as an English translator for documents, papers and articles."
Influential moment: When she won a scholarship in 2014 that made her journey to Indianapolis a reality. "I wouldn't have moved from Brazil to Indianapolis but for that, so I would like
to express my gratitude to all IU McKinney leadership,"
Beraldi said.
Mentors: Indiana Supreme Court Justice Steven H. David, whom Beraldi served during an externship in 2015, and Ed
Broecker, an attorney with Quarles & Brady LLP. Broecker "constantly encourages me to think differently and consider things from a different lens."
Givebacks: Co-founded Business Ethics Indiana in 2017 (now executive vice president); served on the board for Foster Success; trustee for Marian University; led the search committee for the next executive director of Marian's Walker Center for Applied Ethics; mentors law students.
Downtime: reading, playing the piano, keeping up with international news and events•
Check out more Forty Under 40 honorees.
Please enable JavaScript to view this content.