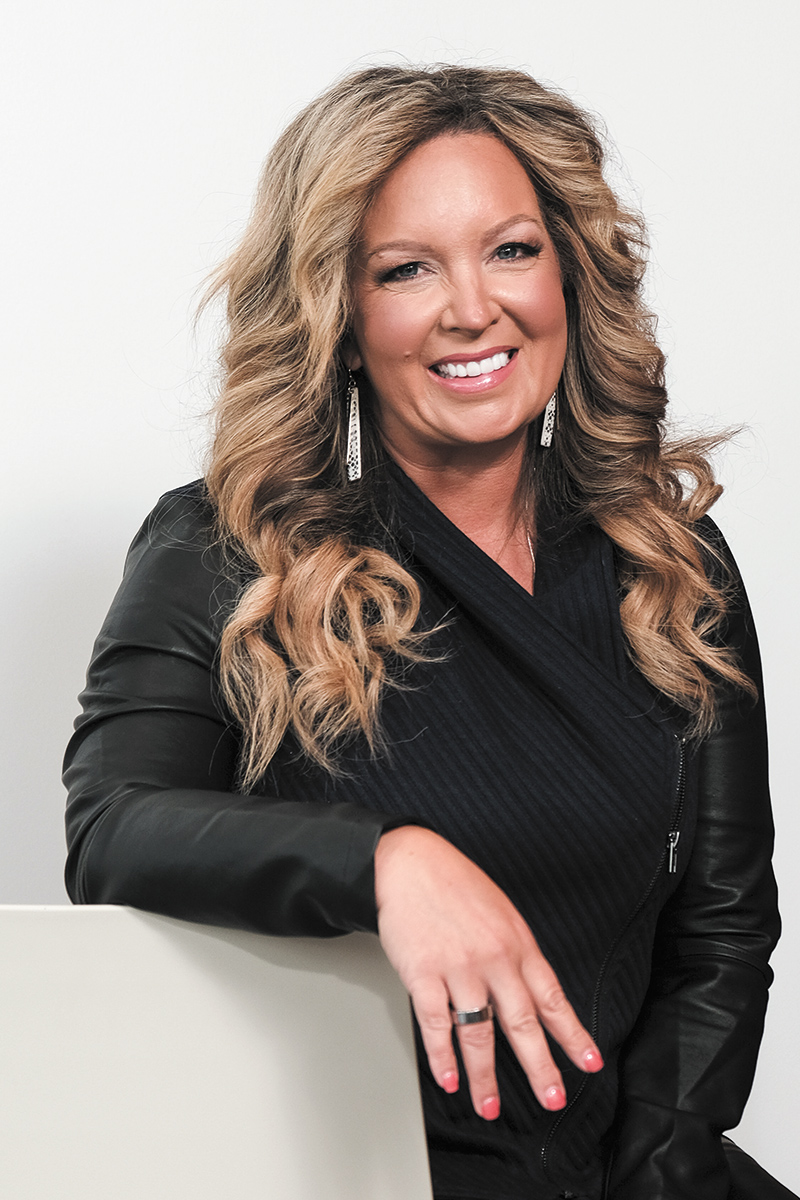 Executive Managing Director
Cushman & Wakefield
After starting her real estate career as an administrative assistant, Hannah Ott rose through the ranks of firms in Florida and Tennessee before, in 2008, joining Tikijian and Associates, the most successful multifamily property broker in Indianapolis. The firm's namesake—George Tikijian—later made Ott a partner and, in late 2018, the pair sold the firm to Cushman & Wakefield, where they co-lead its seven-member Indiana Multifamily Team. Her success led IBJ to name Ott one of its Women of Influence in 2019.
Getting here: Ott attended Bethel University for a year, then left school. At age 20, she found work as an administrative assistant at a residential real estate company. Her supervisor encouraged her to take a survey to assess her skills and discovered Ott had great potential as a real estate broker. That launched a career that eventually led to Cushman & Wakefield.
First job: In addition to babysitting, Ott worked in her father's medical office.
Influential moment: When Ott started her brokerage career in 2002, she found out she was pregnant with her first child. Uncertain of the future, she visited a mentor and former boss, Randy North, to ask for her job back as his administrative assistant. He encouraged her to continue with the brokerage. "Without the confidence that Randy instilled in me, I would have given up and would have lost the opportunity to have a vibrant brokerage career," Ott said.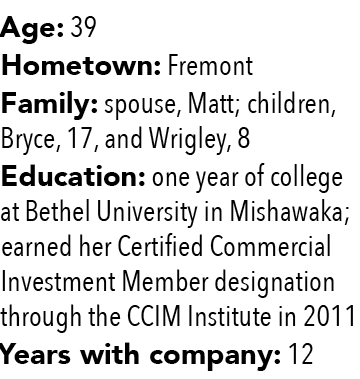 Mentors: North, who taught her "the basics of commercial real estate and the psychology of selling." Also, Tikijian. "George offered me all of his best practices, unrestricted access to his best clients, and taught me how to take commercial brokerage to the highest level," Ott said.
Givebacks: Member of Wheeler Mission Ministries and a participant in the Mary Wheeler Circle for women program; volunteers with her church's operations board; serves in various roles with the Indiana Apartment Association.
Downtime: traveling with family and friends, walking and running outside, books and podcasts, visiting the family lake house off Clear Lake in northern Indiana •
Check out more Forty Under 40 honorees.
Please enable JavaScript to view this content.