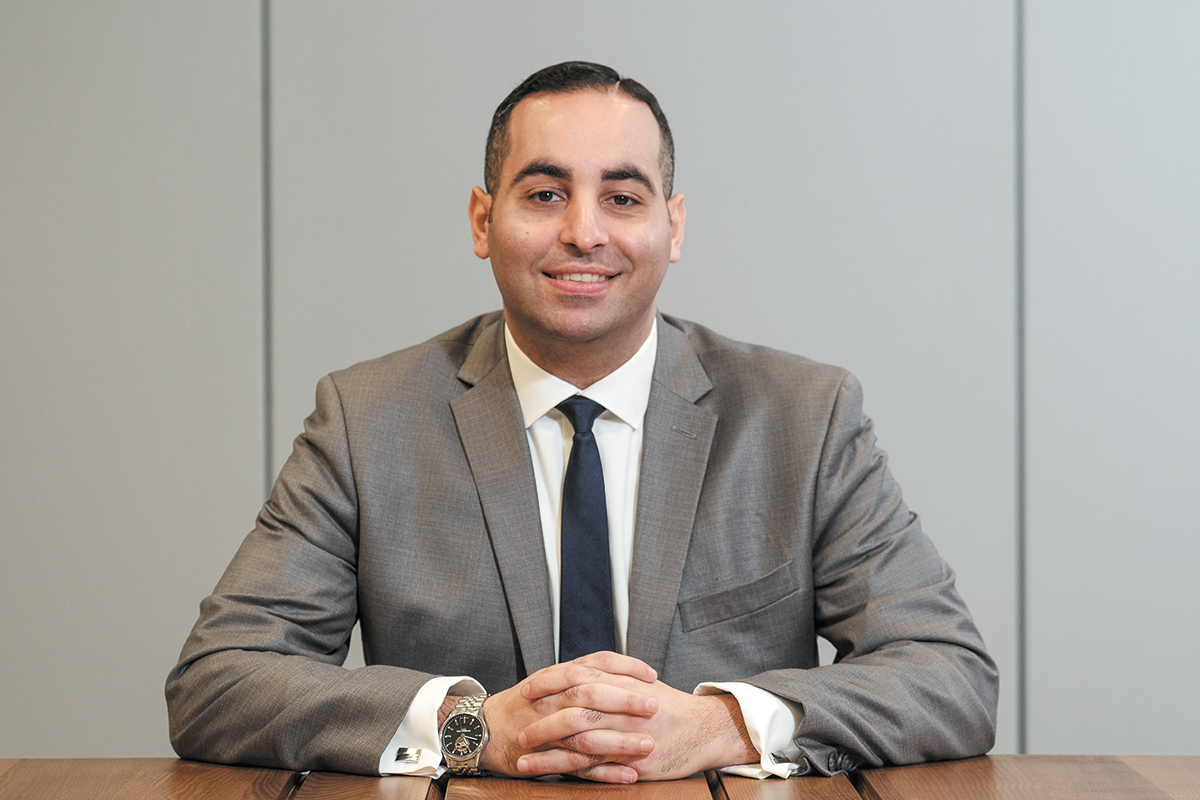 Director of Regulatory & RTO Policy
Indianapolis Power & Light Co.
Justin Sufan's role as director of regulatory and regional transmission organization policy at Indianapolis Power & Light means he's right in the middle of big changes happening both at his company and in the energy sector worldwide. Like many power companies, IPL is in the midst of swapping out coal-burning plants for cleaner and more sustainable ways of generating power, and Sufan oversees the process of gaining regulatory approval for the changes—all while keeping IPL customers in mind. At the moment, he's leading the approval process for IPL's $1.2 billion modernization of its transmission and distribution equipment. "I'm always learning," Sufan said about his position. "There are always new opportunities for us to serve our city better."
Getting here: Sufan started at IPL in 2005 as a part-time IT assistant while studying full time at IUPUI. He accepted his first full-time position with the company in 2007. He's served in various roles since that time and in 2011 joined the regulatory team, where he works on rate cases, strategic project management and energy
market policy.
First job: working in a restaurant at age 14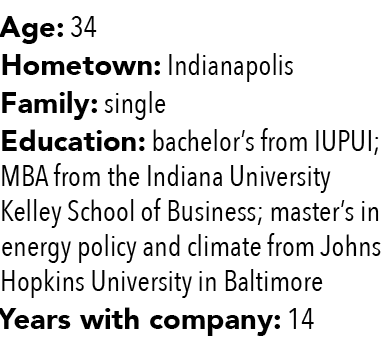 Influential moment: "About seven years ago, I began attending neighborhood association meetings to share IPL updates and hear directly from our customers. Through this outreach, I am continuously reminded that the work we do is incredibly impactful to everyone in Indianapolis. This helps guide my personal thought process as we discuss strategy and think more broadly about how we can better serve customers."
Mentor: Several, but one includes Ken Zagzebski, the executive chairman of IPL: "Through our discussions, I became more interested in the 'business' of the utility, and those discussions prompted my transition into the regulatory team," Sufan said.
Givebacks: Serves as board chair for Indy Hub and treasurer for Keep Indianapolis Beautiful. He's also on the sponsorship committee of The Economic Club of Indiana and on the advisory council of RISE Indy. "Indianapolis is a part of almost everything I do," Sufan said.
Downtime: watching live music, traveling, checking out new restaurants and attending Pacers games•
Check out more Forty Under 40 honorees.
Please enable JavaScript to view this content.