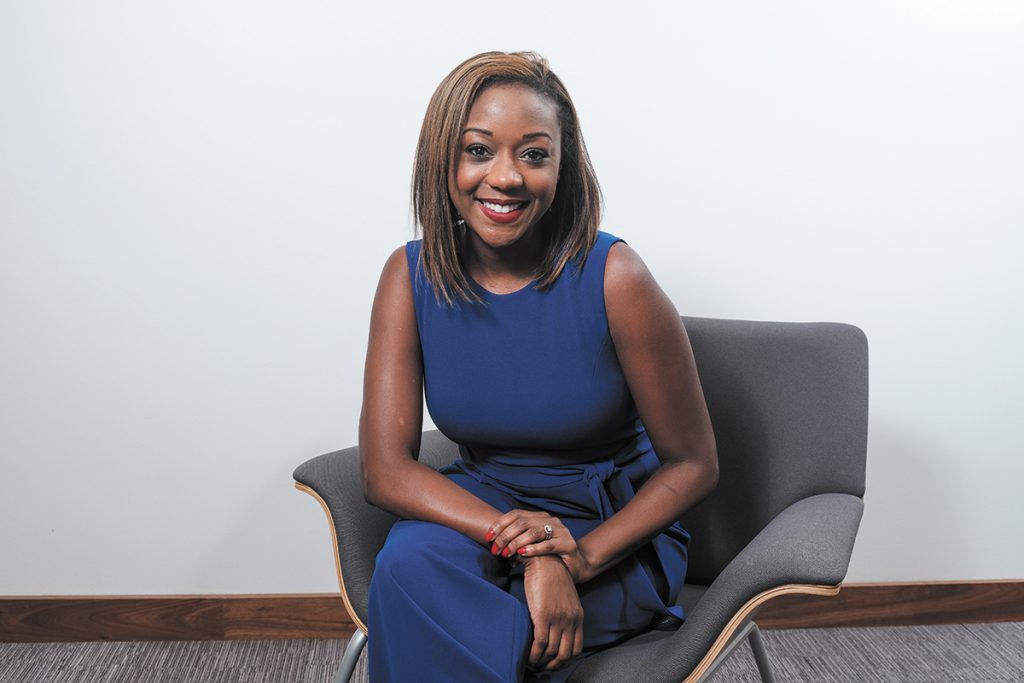 Manager of Corporate Marketing
— Values Based Strategy
Salesforce
Kai Johnson was promoted on Feb. 1 to her new position as a manager of corporate strategy. Until then, Johnson was manager of community partnerships, where she oversaw development programs in Salesforce's central cities. In Indianapolis, that's meant opening employment and professional development opportunities to students at Indianapolis Public Schools through direct mentorship and the PepUp Tech Academy, a training program for students from low-income and minority backgrounds. Johnson is also president of BOLDForce, the tech giant's companywide African American employee resource group.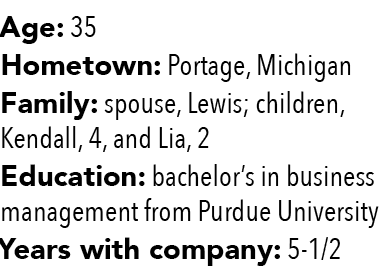 Getting here: Johnson began her career in human resources with Humana, a Louisville-based health insurance company. There,
she worked in various roles until she became an inclusion and diversity consultant. Salesforce recruited her in 2014 as a senior HR program manager for the company's expanding opportunities for college students and recent college graduates.
First job: working at a Hallmark gift shop in high school
Influential moment: Collaborating and building a relationship with Bob Stutz, the former CEO of Salesforce Marketing Cloud. Johnson said Stutz gave her a platform to showcase her skills and strengths. "I just finished reading a book called 'The Memo,' by Minda Harts," Johnson said. "In the book, she addresses being allies for women of color and amplifying their voices and that is exactly what Bob did for me."
Mentors: Various bosses, including Stutz. "Influencing up, presentation style and bringing others up are all traits that I have taken with me in my career," Johnson said.
Givebacks: Serves on the PepUp Tech Advisory Board, EmployIndy Workforce Development Board and the Indianapolis Continuum of Care Governing Board. She was a fellow for The Exchange at the Indianapolis Urban League in 2017 and has since served as chairwoman of the nominations committee and as a mentor to its general members. She is also a fellow with the Mitch Daniels Leadership Foundation.
Downtime: "I like to spend time with my husband and daughters. I have two small girls and get the most fulfillment watching them grow
and learn."•
Check out more Forty Under 40 honorees.
Please enable JavaScript to view this content.