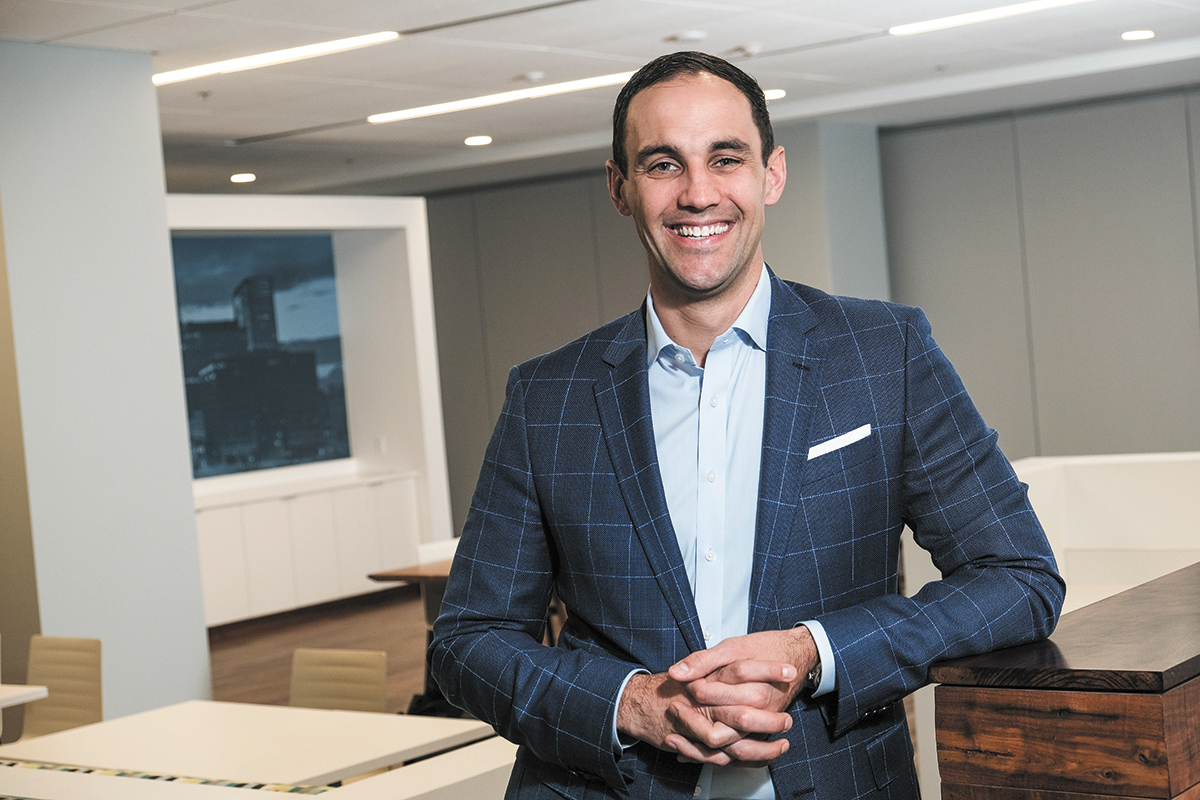 Managing Director of Tenant Representation
JLL
Matt Waggoner, managing director of tenant representation for real estate powerhouse JLL, changed his perspective on his career after a friend challenged him to consider the purpose of his work. After some reflection, Waggoner developed this statement to be his guide: "I help transform people's lives by leading organizations through a people-focused real estate strategy that helps improve people's pride in their place." He does it by helping companies connect their culture with the type of space in which they work.
Getting here: After graduating from Butler University in 2007, Waggoner looked for a career as a real estate broker. But with the economy starting to crash, he joined Summit Realty Group in market research, before moving into a brokerage position a year later. Then, in a wave of consolidation in the industry, Colliers International snapped up Summit, and Waggoner decided to make a jump. "I engaged with all the major firms in town and realized that JLL was without a doubt the best fit for the next leg of my career."
First job: busboy at Outback Steakhouse
Proud moment: Launching the Spaces website through JLL to showcase "what a modern, inspiring office space could look like." More than 200 local companies are featured on the site.
The Spaces idea has now gone national, expanding into Phoenix, Des Moines and Pittsburgh in 2019 alone.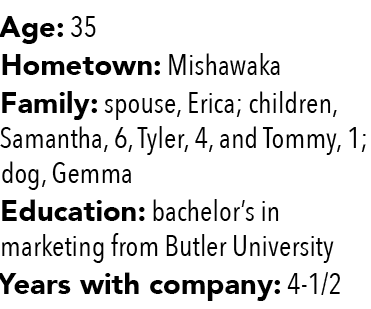 Mentors: Several, including Jim Fasone, a principal at Summit Realty Group, and his former Summit colleagues Matt Langfeldt and Rich Forslund. "I also have a group of peer mentors from my involvement in a national leadership council at JLL and former associates from my last firm in Chicago and Minneapolis that help me to continually evolve and stay fresh with my approach to serving clients."
Givebacks: Waggoner helped found the Goodwill Young Leaders Board, a group of young professionals who champion Goodwill's mission, after feeling that his not-for-profit work was scattered and he and others could make a bigger impact if they were more focused. He's also involved in the Penrod Society, College Mentors for Kids, the Children's Bureau and his church, Soma.
Downtime: "family, friends, food, fitness, and wine"•
Check out more Forty Under 40 honorees.
Please enable JavaScript to view this content.