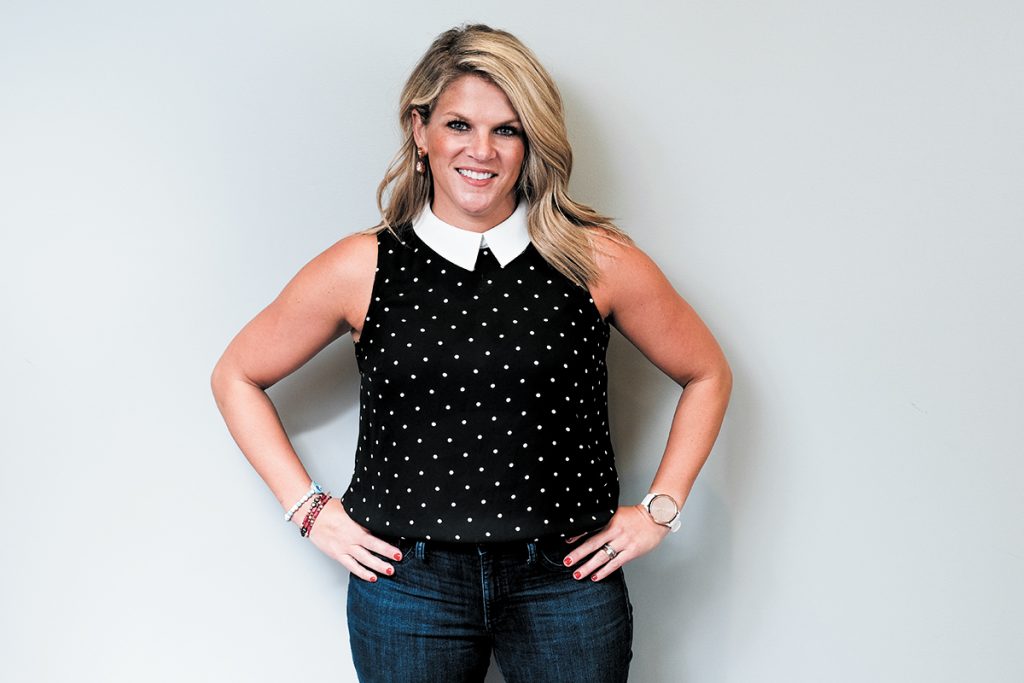 Regional Vice President of Enterprise Sales
Salesforce
When candidates sit down for a job interview with Salesforce's Meggie Dials, they can expect to be asked to name their superpower. That's because, in her role as regional vice president of enterprise sales, helping team members name—and own—their superpower is everything. For Dials, empathy is the superpower that has propelled her through her time at Salesforce and through the career shifts that led her there.
Getting here: Out of college, Dials worked for several recruiting and staffing companies. But when the recession hit in 2008, increasing unemployment slowed her industry. She found a position in sales with ExactTarget, a company that would be acquired by Salesforce in 2013. When she was promoted to her current role, she became the first female in Indianapolis and only the third in the entire company to hold the position.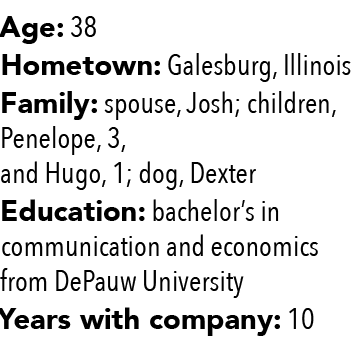 First job: cutting statice (a flower like baby's breath) at a farm in eighth grade
Proud moments: Giving the Marketing Cloud keynote speech at Salesforce's Boston World Tour event in 2019 and helping her team balance performance with relationships.
Mentors: Ed McDonnell and Jason Swetnam at Salesforce. "Ed became an adviser who was invested in my career as I wanted to transition from one part of the organization to another," Dials said. "Jason hired me four years ago. … He is a challenger, asks thought-provoking questions and has taught me the importance of 'breaking glass' to drive change."
Givebacks: These are just a few examples: She serves on the Indianapolis Classical Schools board, as vice chairwoman of Random Acts of Flowers and on the board of St. Joseph's College at Marian University. She returns to DePauw every semester to teach classes.
Downtime: Taking her kids to the park, dancing with them to silly videos and hosting dinner parties with friends. She has run a dozen marathons.•
Check out more Forty Under 40 honorees.
Please enable JavaScript to view this content.