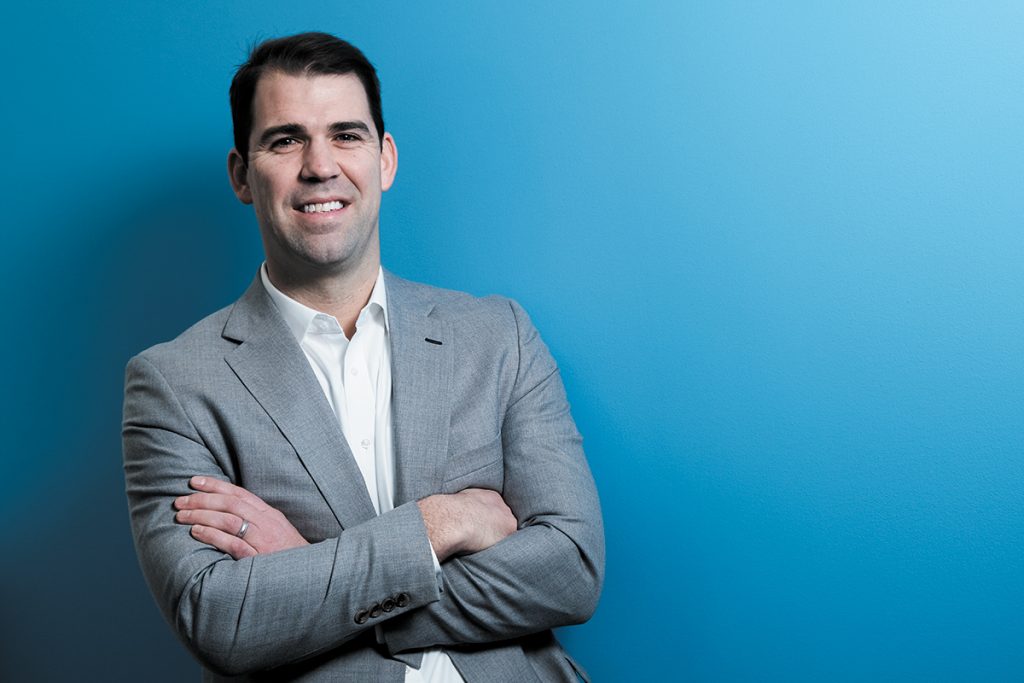 CEO and President
Merchants Capital
Michael Dury was promoted Jan. 23 to CEO of Merchants Capital—while also retaining the position of president—where he leads one of the top housing-loan originators nationwide. That success is due in large part to Dury's efforts to grow the Merchants Capital team from eight to 100 employees over the last decade. But it also comes with efforts to preserve multifamily and affordable housing throughout the state.
Getting here: Dury began his career with Merchants Capital as it was just forming. In 2007, he became vice president of the company. After nearly eight years, he secured a promotion to executive vice president and chief operating officer.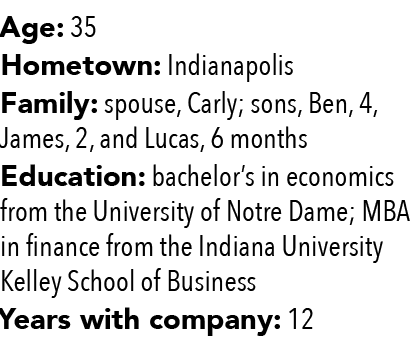 First job: Filling up Coke vending machines with his mom. "I don't remember how much money it paid—all I cared about was that Mom gave me a free Coke at the end of it."
Influential moment: When Merchants Capital acquired its first mortgage company. Although two longtime real estate executives managed the company, Dury embraced the experience gap. "Rather than feel threatened by each other, all three of us were very open with the changes and each embraced our new roles to support what made us happy and, ultimately, what was best for the company."
Mentor: Michael Petrie, chairman and CEO of Merchants Bancorp, Merchants Capital's parent company. "On top of growing a successful business for nearly 30 years, Mike has a wonderful family life and has helped me with work-life balance, which is so important," Dury said.
Givebacks: Served on the Notre Dame Club of Indianapolis board from 2013 to 2018 (and as president in 2017), during which membership grew to nearly 2,000 members. At Merchants Capital, he started a work-study partnership with Providence Cristo Rey High School in Indianapolis.
Downtime: spending time with his wife and three sons and with his extended family•
Check out more Forty Under 40 honorees.
Please enable JavaScript to view this content.