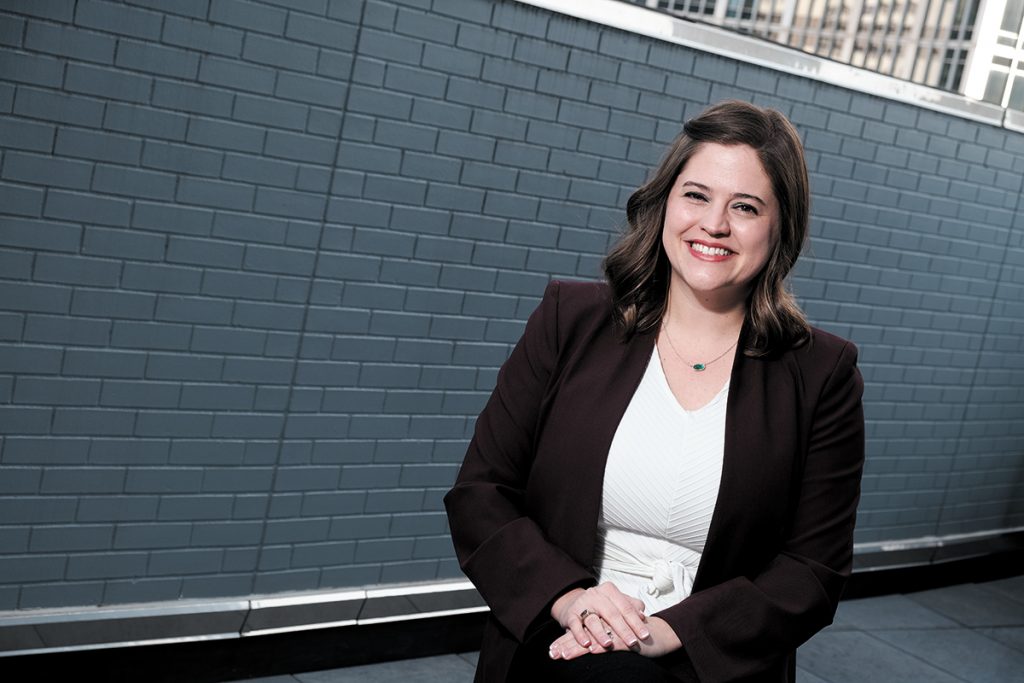 Co-Founder and Vice President of Strategy
Ascend Indiana
Stephanie Bothun helped launch the not-for-profit Ascend Indiana, the talent and workforce development initiative of the Central Indiana Corporate Partnership, with a set of values, a bundle of policy papers and her former boss, Jason Kloth, then of Teach for America. The organization now connects hundreds of individuals each year to prominent employers in business, technology and more through internships and training.
Getting here: Bothun went to Indiana University to study finance. There, recruiters with Teach for America brought her to Indianapolis Public Schools to teach math for two years. After that, she took a job with Deloitte in Chicago but soon returned to Indianapolis to work in then-Mayor Greg Ballard's Office of Education Innovation. She helped form Ascend Indiana in 2015 to help close Indiana's employment gap.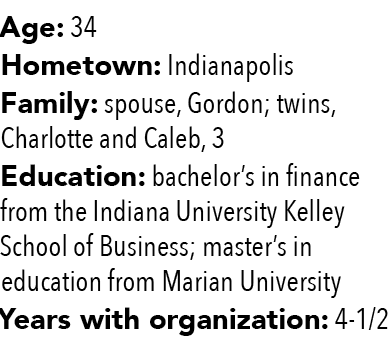 First job: working the drive-thru at Skyline Chili in Cincinnati
Influential moment: Conducting research on preschool programs for the Office of Education Innovation, during which she learned three lessons: "First, there is tremendous power in leveraging public/private partnerships to move our city forward," Bothun said. "Second, change takes significant leadership and sacrifice… . Finally, there is no substitute for preparedness and strategic thinking."
Mentor: Longtime colleague Jason Kloth. "During my exit interview with Teach for America, Jason told me that he would bring me back to Indy to work for him one day," Bothun said. "Little did I know that, two years later, he would call me from an Indy Buffalo Wild Wings parking lot to offer me a job with the mayor's Office of Education Innovation."
Givebacks: Serves as board chairwoman for a new charter high school forming in partnership with Eastern Star Church; volunteers with the Mitch Daniels Leadership Foundation's Fellows Program; and serves on the Indy Achieves Youth Advisory Committee, the State Robotics Advisory Board and the operations committee at Common Ground Christian Church.
Downtime: cultivating a strong relationship with her husband and kids and engaging with her church community•
Check out more Forty Under 40 honorees.
Please enable JavaScript to view this content.