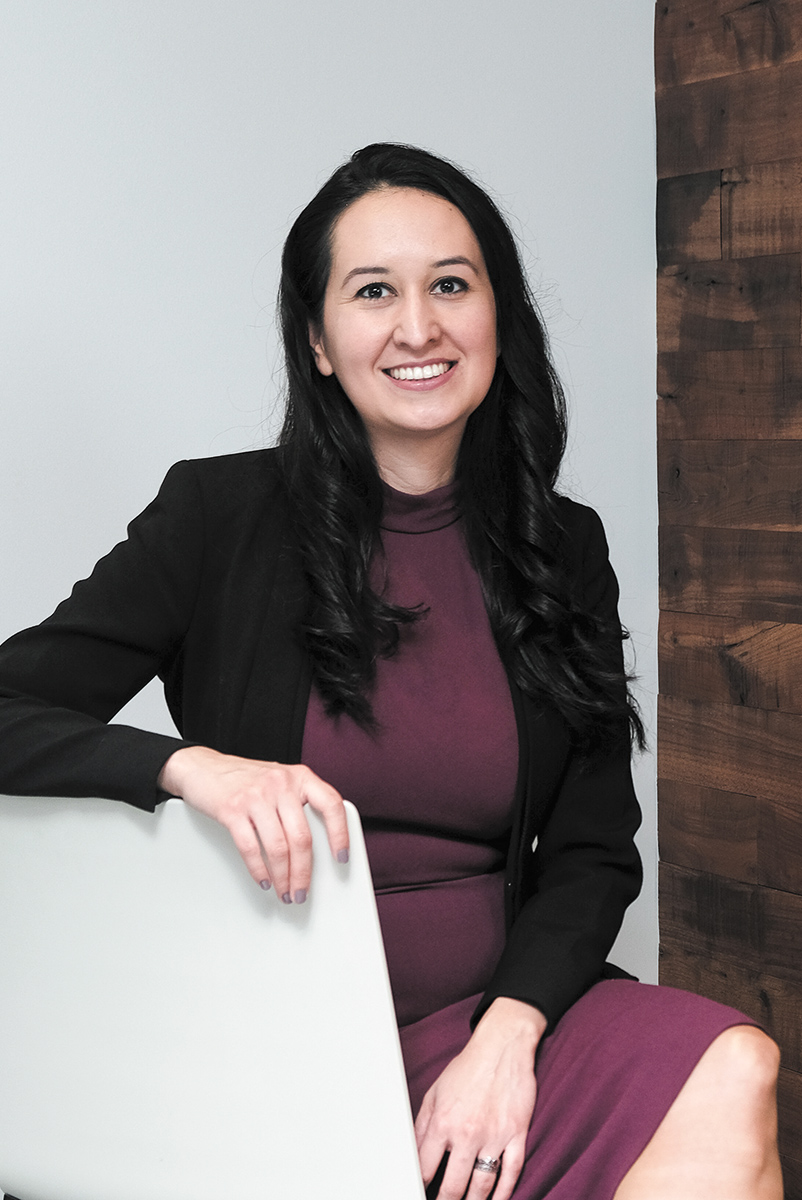 Executive Director
Project Azul Foundation
Sitting in a self-described "war room" with her colleagues, Yecenia Tostado faced a monumental challenge a year ago: narrowing Marion County's achievement and employment gap, which was limiting opportunities for underserved communities, particularly for black and Latino youth. So Tostado, then an associate director at EmployIndy, and her colleagues crafted Indy Achieves, which is Mayor Joe Hogsett's program to help Marion County youth afford post-secondary education. In recent weeks, Tostado left EmployIndy but is doing similar work as executive director of the just-announced Project Azul Foundation, a venture funded by the Morales Group.
Getting here: Tostado's career has focused on education and workforce development from the start. She's been the education coordinator at United Hispanic Americans Inc.; an academic specialist and assistant director at Upward Bound programs at Purdue University Fort Wayne and IUPUI; and a senior program director at the Indiana Latino Institute. She moved to EmployIndy in 2018, and is now at Project Azul, where she plans to combine her professional experiences with a personal passion for empowering underserved communities.
First job: working at a fast-food chicken restaurant at 14
Influential moment: The absence of other Latino professionals in her career experience. "Recognizing this has inspired me to lift others as I climb and to be part of the founding leadership team for the Axis Leadership Program" for Latino professionals in their 20s, Tostado said.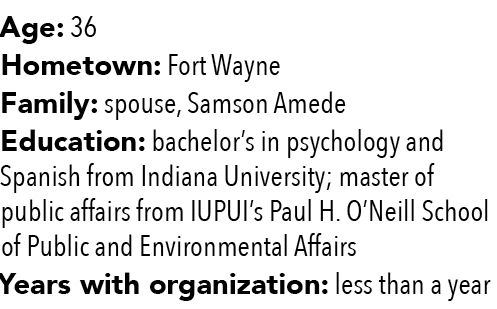 Influential people: "My mom and dad. As the child of immigrants, so much of what I do is motivated by the desire to honor the sacrifices my parents made by uprooting their lives and moving to this country."
Givebacks: Serves on the boards for RightFit Indiana, pilotED Schools, and Youth Development for the YMCA of Greater Indianapolis.
Downtime: "I love to explore Indy's art and restaurant scene. I especially love exploring the restaurants in the International Marketplace and art events by Nopal Cultural."•
Check out more Forty Under 40 honorees.
Please enable JavaScript to view this content.