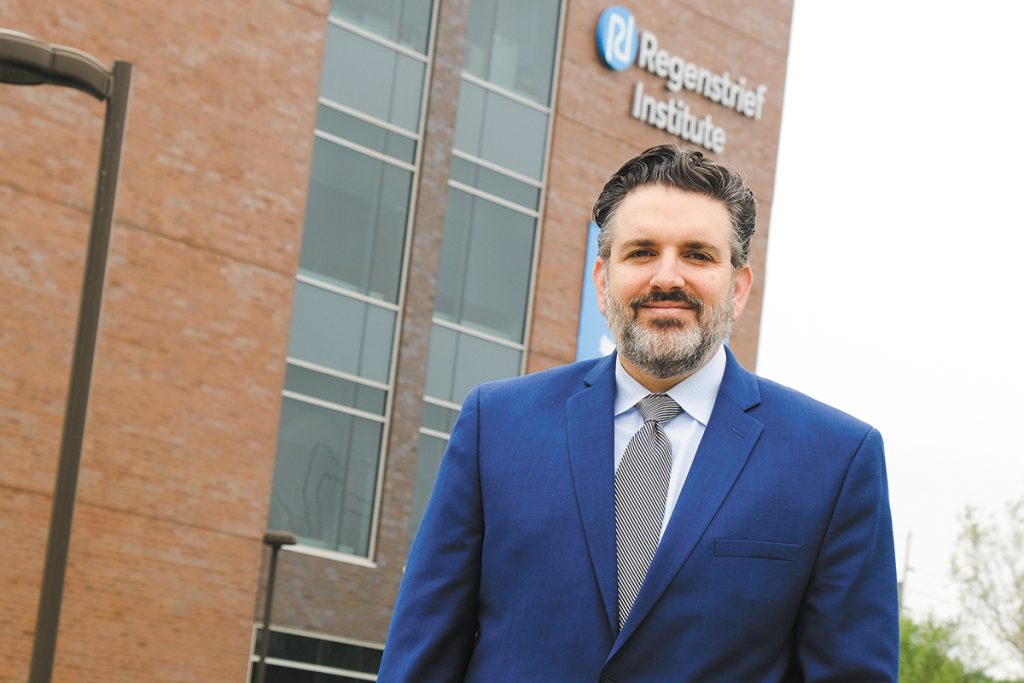 The not-for-profit Regenstrief Institute and its health research are a 50-year-old testament to the idea that all innovation is related—even when the connection appears tenuous at first glance.
The institute's namesake and founder, Samuel Regenstrief, was an innovator but not a doctor. His expertise was the production of home appliances, specifically the dishwasher.
That couldn't seem more different from the health research that happens at the institute that bears his name, where hundreds of scientists chase down discoveries affecting everything from the world's response to the COVID-19 pandemic to how electronic medical records can improve health outcomes.
But it was Regenstrief's expertise—and an unpleasant experience he had—that brought the Regenstrief Institute to life. All the institute has achieved since its founding in 1969 can be traced to a very bad day Sam Regenstrief spent at what was then known as Marion County General Hospital, a precursor to Eskenazi Health.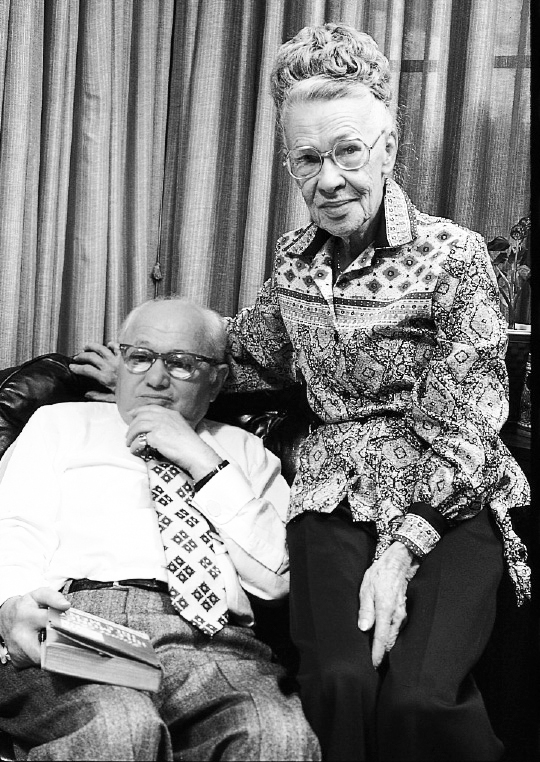 He went to the hospital one day in the mid-1960s for a physical and, during his long wait to see a doctor, had a kidney or gallstone attack. Regenstrief was appalled by what happened next: Suffering terrible pain, he was left alone on a gurney for most of the day as he waited for treatment.
In the aftermath, he bristled at the chaotic environment of the hospital's outpatient clinic. "Surely to God, there is something we can do about this," a 1999 biography quotes him as saying.
Considered a visionary in industrial production, Regenstrief decided lessons he had learned in manufacturing could be used to make the delivery of health care more efficient for everyone.
Just over 50 years later, Dr. Peter Embi is in charge of the enterprise that sprang from that idea.
"Sam Regenstrief was really an early industrial engineer," said Embi, who was recruited from Ohio State University in 2016 to become president and CEO of Regenstrief Institute. A lot of what the institute does is apply principles of industrial engineering to the delivery of health care, he said.
"The institute thrives on finding elusive answers to thorny problems. We work a lot on processes and information flow. The whole idea is, we want to get the right information to the right person at the right time. You really have to understand the health care environment to do that."
COVID-19 response
The Regenstrief Institute's calling card of using information efficiently in the delivery of health care quickly came into play at the dawn of the COVID-19 pandemic in January.
Codes specific to the disease needed to be added to LOINC, a universal standard for coding health measurements, observations and documents that is used by government agencies and health care organizations in 179 countries to move data seamlessly between systems. Regenstrief is steward of the system, which was developed in 1994 by Regenstrief research scientist Dr. Clement McDonald.
Just a few weeks after COVID-19 was officially identified in China, Regenstrief employees began preparing codes that gave LOINC's more than 95,000 registered users a common language to trade information about the new disease.
Regenstrief researchers are also studying COVID-19 in clinical settings, and Regenstrief worked with its partners across the state to funnel information into a dashboard that it updates daily to track the disease in Indiana.

Medical records innovator
One of those partners is the Indiana Health Information Exchange, which grew out of Regenstrief's pioneering work in the creation and sharing of electronic medical records. IHIE, which was created in 2004, ties together more than 50,000 Indiana health care providers, allowing them to seamlessly share patients' records.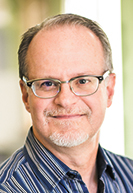 "One can make the case that the electronic health record was invented at Regenstrief," said IHIE President and CEO John Kansky.
Indeed, in 1972, Regenstrief created what is widely considered one of the first electronic medical records systems in the country, but Regenstrief researchers realized the records were of limited use if they couldn't be easily shared.
"Regenstrief appreciated that patients go to different places to get care. And there's a need to share that information between all those different places," Kansky said.
To test the idea that fast, efficient records sharing would improve patient outcomes, Regenstrief started the Indianapolis Network for Patient Care in 1994, a data-sharing co-op that broadened to become the Indiana Network for Patient Care four years later.
"These days, people take it for granted, but in the '90s, that was a radical use of computerization," Kansky said.
IHIE's work grew more important after Congress passed the American Recovery and Reinvestment Act of 2009, which created incentives for providers to use electronic health records.
Today, almost every state and region has an electronic records-sharing exchange like IHIE. The next step is tying together all those state and local networks, an ongoing initiative of the Strategic Health Information Exchange Collaborative, or SHIEC. Regenstrief doesn't run SHIEC, but its work in the field of electronic health records is a major cog in what the national exchange is trying to accomplish.
"If Regenstrief hadn't done this, there might not be a SHIEC," Kansky said.
More than informatics
Regenstrief's work in electronic health records falls under the institute's Center for Biomedical Informatics, one of three centers that collectively employ 175 staff. About 75 more research scientists collaborate with Regenstrief on a regular basis. Most of them are faculty members at Indiana University, primarily at its medical school and Fairbanks School of Public Health.
The institute also regularly collaborates with IUPUI, local health systems and private partners, such as Eli Lilly and Co., Roche Diagnostics, LifeOmic and the Indiana Biosciences Research Institute. Though many of its partners are local, Regenstrief also works with IBM, the pharmaceutical giant Merck and other entities around the world, like MDClone, an Israeli company that is converting Regenstrief's vast data stores into synthetic data sets that can be quickly deployed in medical research.
Regenstrief's innovations aren't confined to informatics. Its two other centers are involved in dozens of projects aimed at improving patient care.
The Center for Health Services Research combines expertise in health care, social sciences, engineering and other disciplines to find new approaches to treating a variety of afflictions, from chronic pain to cancer to mental health. The center's researchers headed an initiative for the Department of Veterans Affairs to improve stroke care at VA hospitals. Embi is especially proud of that work and its use in hospitals across the country.
Regenstrief's third pillar is its Center for Aging Research, started in 1997, which is trying to position itself as the nation's leading academic research center that focuses on the health and well-being of older adults.
One example of its work is a demonstration project, now in its second phase, that embeds specially trained nurses in long-term-care facilities to reduce the number of avoidable hospitalizations of nursing home residents. The first phase of the project resulted in a 33% reduction in such hospitalizations and the creation of a spin-off company, Probari, that is trying to implement the model at nursing homes across the country.
Internal change

When Embi arrived at Regenstrief in 2016, he discovered an organization full of innovators that needed some innovation of its own.
"Our centers were siloed," he said. "We needed people who worked across all three, and we didn't have anyone focused on business development."
Over 18 months, Embi recruited and hired four vice presidents who are identifying opportunities for collaboration among the three centers and generally trying to create an institute that is more agile and better at putting its discoveries to work in patient settings to improve health care.
That will be especially important, Embi said, as the pandemic accelerates the deployment of telemedicine and mobile technologies in the delivery of care.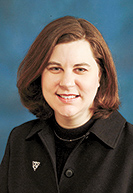 Kristin Jones, president of Indiana Health Industry Forum, a statewide trade association representing the health science industry, said Regenstrief's expertise is tailor-made for a world trying to emerge from the pandemic. "It's at the intersection of health data collection, reporting and … translation into public health solutions," she said.
The institute is already a major selling point for Indiana's health and life sciences community, Jones said. "We talk about them all the time in our promotion of the state."
While Regenstrief is not a household name, its history of innovation is well-known in the scientific community.
"Before I got here, I'd known about Regenstrief my entire career," Embi said. "Everyone in this field knows about Regenstrief.
"I'm really honored to be here. What we've achieved over the last 50 years is incredible. But now we're positioning it for the next 50."•
Please enable JavaScript to view this content.