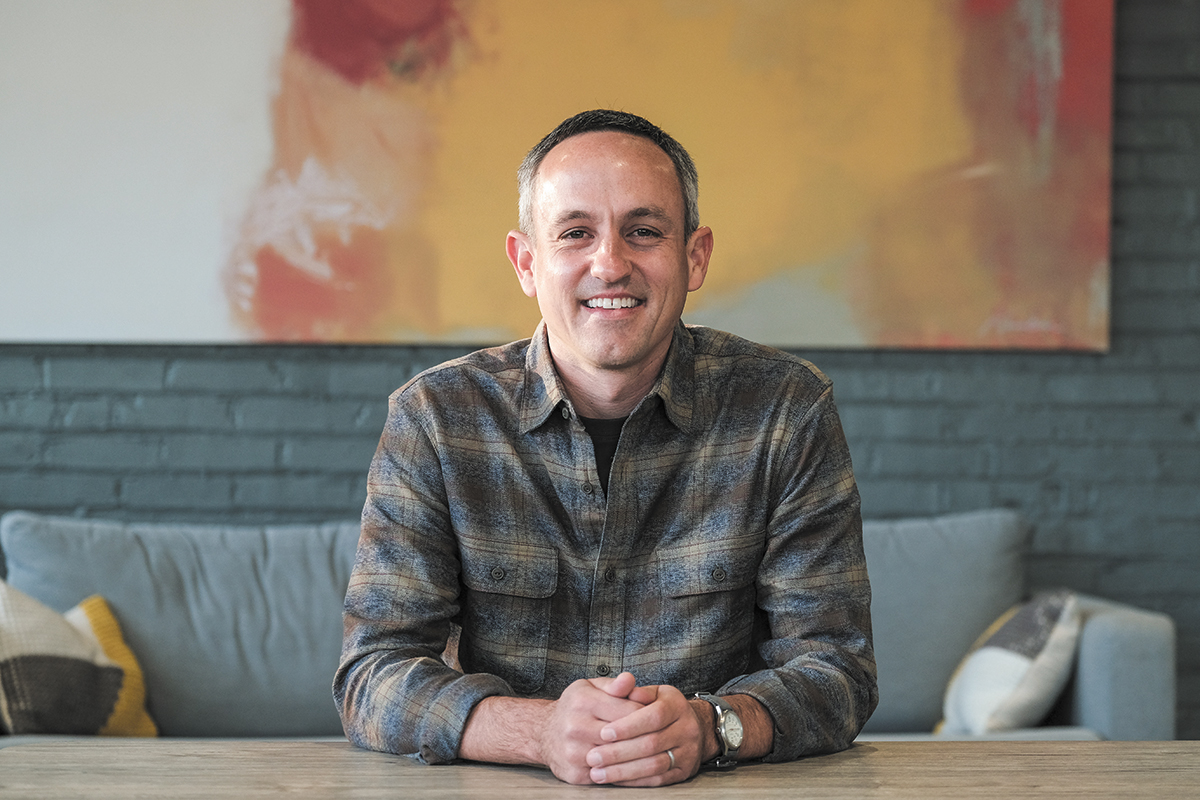 Vice President of Finance, Seismic (formerly CFO of Lessonly)
As chief financial officer at Lessonly, Brian Montminy helped negotiate and lead the deal in which the training software firm was acquired this year by global sales software giant Seismic. Since then, Montminy has been supporting John McCauley, Seismic's CFO, on a range of strategic projects. At Lessonly, he led revenue operations, data security, internal technology and legal departments, along with finance and accounting. He also was the lead on capital raises, corporate development and mergers and acquisitions, and other corporate governance projects.
Major accomplishments
Montminy grew Lessonly's annual revenue more than 10 times and brought on several dozen Fortune 500 companies as customers. His role was to develop the "corporate system" (support functions, technology systems, etc.) so his teammates could focus on what they do best: serving existing customers and bringing in new customers. He established six departments and built a team of 11 across finance, accounting, revenue operations, legal, data security and internal technology. He also led the acquisition of Obie, a Canada-based software company, this spring. "Getting this deal done involved navigating a maze of complex tax, legal and immigration items," he said. As part of Seismic's acquisition of Lessonly, he headed a team of 50 external attorneys, financial advisers and other professionals representing Lessonly through negotiation, due diligence, preparation of legal documents and board approval.
Challenges overcome
Like every company, Lessonly was faced with difficult choices about how to adjust when the pandemic hit. In March 2020, the company had grown to 180 people in advance of what it expected to be huge revenue growth that year. "We had a phenomenal team and wanted to keep everyone to ensure we were very well-positioned to crush our goals once things normalized," he said. In partnership with the Lessonly executive team, Montminy and his teammate Ryan Alsman crafted a plan to cut many discretionary expenses without laying off a single person.
Career path
Montminy's career in software started when he joined the finance team at Salesforce/ExactTarget in 2014. He moved to Lessonly in 2016. Before that, he learned the ropes of corporate finance at JPMorgan Chase and worked in technology consulting at Accenture.

Community involvement
Montminy founded Lessonly's Brighter Indy initiative to support kids in the Circle City. He mentors aspiring finance leaders, especially those interested in software and technology. He coached youth sports through the YMCA and the Avon Junior Athletic Association and volunteered at the Hendricks County Humane Society.
Free time
Watching his children play sports and traveling with his family. "The years you have with your children feel incredibly short," he said.
If people only knew
At a company like Lessonly, the goal is high growth, which is achieved through experimentation and bold investments in new areas. "I'm always thinking about Plan B or C in case we have to adjust course," he said. "The fact that 250 employees, their partners and their children are dependent upon Lessonly was always top of mind."•
Check out more CFO honorees.
Please enable JavaScript to view this content.