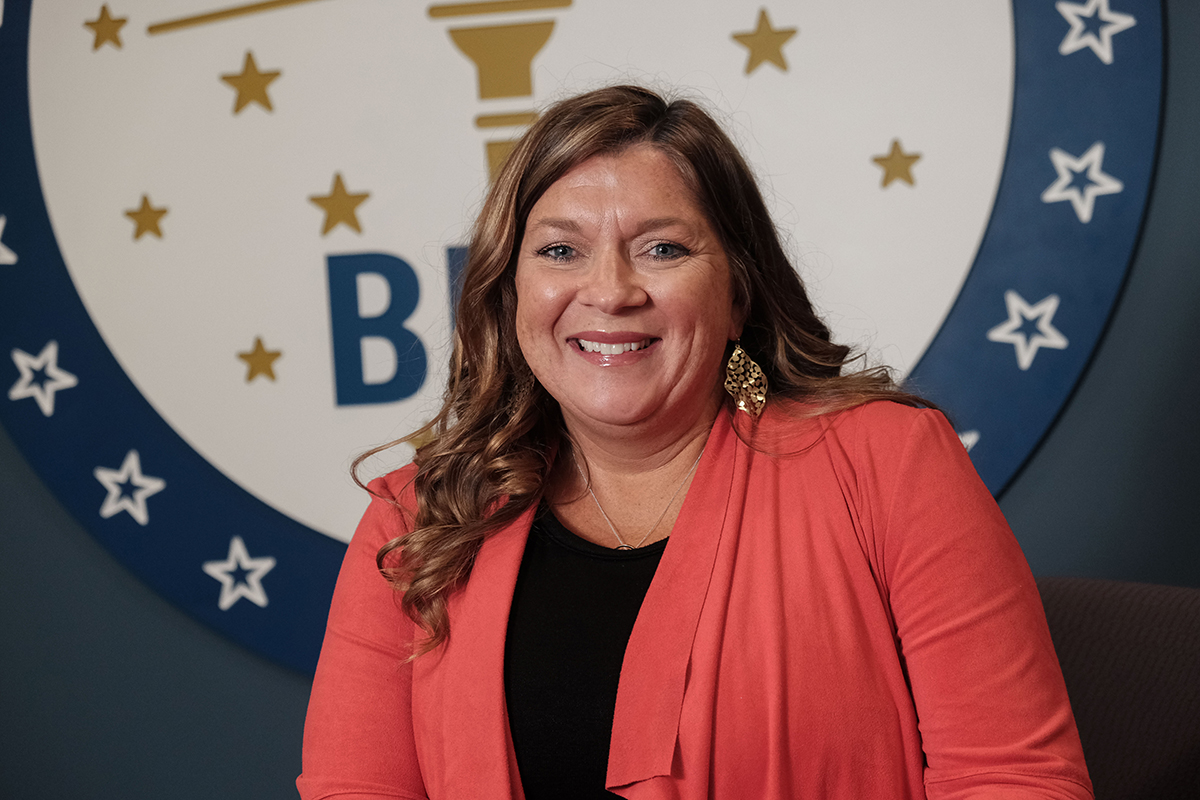 Chief Financial Officer, Indiana Bureau of Motor Vehicles
Most of Heidi Babkowski's days are split between collaborating with her teams (finance and contracts and procurement) to support their needs and working on agency-wide initiatives that support the Bureau of Motor Vehicles' mission. She coordinates daily with outside agencies and the public, monitors cash flow and addresses the budgetary needs of the entire agency. With more than $1.25 billion coming in and the majority of it being redistributed on an annual basis, there is never a shortage of work to do, she said. "My job is a great mix between the 60,000-foot strategy level guiding bigger initiatives while still getting into the weeds with my group."
Major accomplishments
Babkowski said her greatest achievement "is creating a team that feels supported, heard and overall is making forward progress in their area. I have pushed my team to think differently, work smarter and think outside the box. When I joined the agency, the team was very focused on meeting the needs of the business, which is important, but I have been able to push them to a more forward-looking vision." The team also has overhauled the financial reporting of the agency, providing more transparency for the management team.
Challenges overcome
In the 2021 legislative session, the Legislature passed bills that provided for an electronic lien and title system and offered a broad range of services to support drivers who are suspended to get back on the road. Because the bills were largely proposed and passed after the BMV planned its biennial budget, none of the work to support execution of the requirements outlined in this new legislation was captured in the budget. "I have worked diligently in partnership with the Governor's Office and other state agencies, as well as the remainder of our team, to ensure we could balance our budget and appropriately fund the work that needs to be completed," she said.

Career path
Babkowski began her career with three years in public accounting, where she focused on audit, mostly in not-for-profits, as well as manufacturing. She landed at the Indianapolis International Airport as a senior accountant, overseeing all daily accounting activities. In her first week there, she had the opportunity to participate in all analytics for reletting the Indianapolis Maintenance Center as well as modeling for the bondholder settlement agreement that was ultimately reached. After 13 years at the airport, she was approached to enter the financial consulting world. She spent three years in aviation consulting for airports across the country before joining the BMV.
If people only knew
"I am here as the gatekeeper for financial decisions," she said. "However, to truly do the best at my job, I need to have a full understanding of the business."•
Check out more CFO honorees.
Please enable JavaScript to view this content.