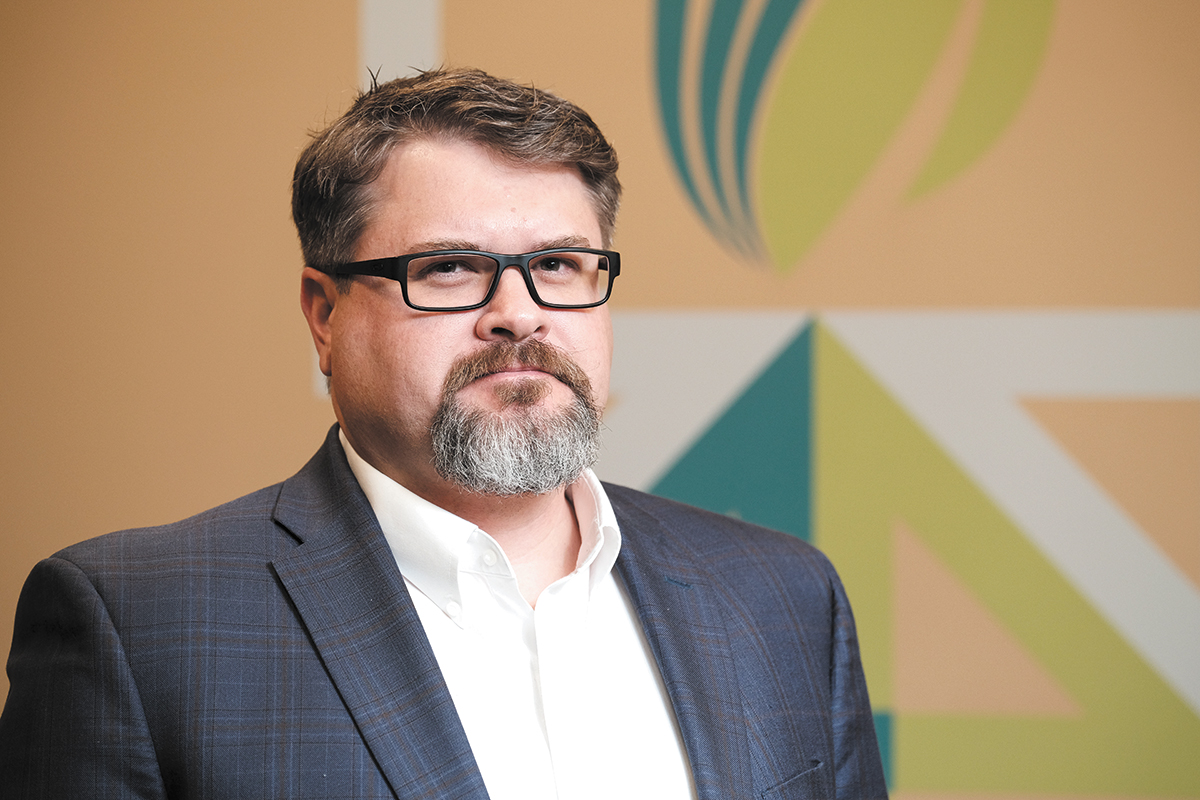 Chief Financial Officer and Chief Administrative Officer, Four County Comprehensive Mental Health Center Inc.
Jason Cadwell oversees finance, accounting, revenue cycle, human resources, information systems, property and facility management, and agency risk management for Four County Comprehensive Mental Health Center Inc., a not-for-profit community mental health center that serves 11 north-central Indiana counties. He also serves as a consultant on strategy, marketing and clinic operations within the system, which sees roughly 9,000 clients a year.
Major accomplishments
Before Cadwell's arrival at Four County, the organization was a prime candidate for merger and acquisition. In 2011, financial benchmarking by the organization's auditors placed Four County at 91 days cash on hand. Return on total assets was -2.3%; the operating margin was -2.5%. Since his arrival, Four County has seen a 144% increase in operating revenue. At the end of fiscal year 2021, cash on hand was over 500 days. Return on total assets is 27.6%, and the operating margin is 24.2%.
Challenges overcome
Before the pandemic, "our company thought in deadlines of weeks, months, quarters," Cadwell said. "Successfully navigating the pandemic and the future of behavioral health care is to be agile and make changes in days—overnight, if need be. I have kept us focused on that uber-agility as key driver of our strategy forward without jeopardizing newly created foundational stability."
In addition, Cadwell said, the pandemic created opportunity to rethink flexibility in where and how people work as well as expand telehealth care. The result is "understanding that optimizing the workforce, not just adding FTEs, can be key differentiators." Sometimes that means outsourcing support and direct-care positions and reducing overhead.
Career path
Cadwell has worked in not-for-profit and for-profit finance and accounting positions in real estate, health care and entrepreneurial startups. "I believe the broad range of my experience helped create a strong foundation for the ever-evolving and expanding CFO role required in any business today," he said.

Community involvement
"In community mental health, everything we do is for and with our communities," he said. "I have a strong connection and passion for our rural communities, and that aligns well with the mission of Four County."
Free time
He spends time with family, outdoors whenever possible.
If people only knew
An effective CFO is not just a numbers person," Cadwell said. "To be successful, you must be able to integrate comprehension of the organization's operations, industry, strategy, culture and finance."•
Check out more CFO honorees.
Please enable JavaScript to view this content.