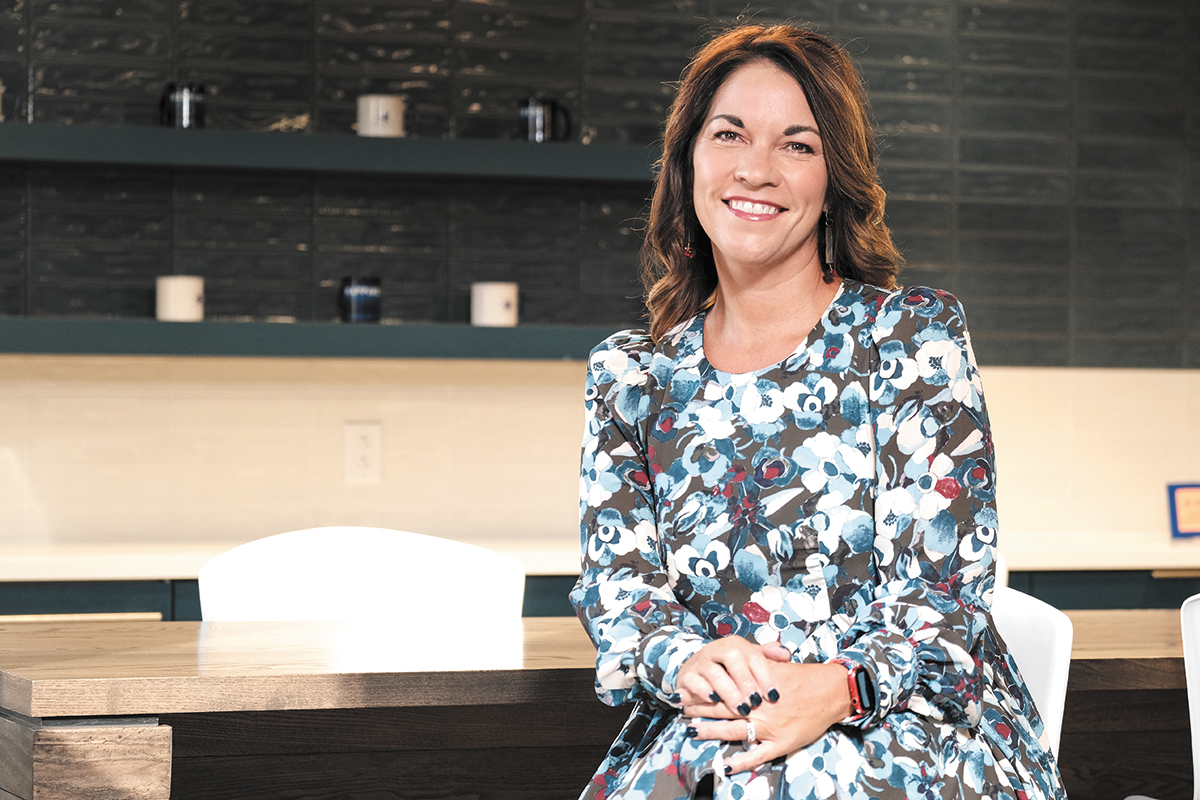 Executive Vice President and Chief Financial Officer, Central Indiana Community Foundation
As the number two executive at CICF, Jennifer Bartenbach leads the internal workings of the foundation—the financial operations, information technology, marketing and communications, donor services, and human resources. She is responsible for the fiscal oversight, regulatory compliance and operational effectiveness of CICF's $1 billion in assets.
Major accomplishments
Bartenbach cofounded and co-leads Impact Central Indiana, a multi-member limited-liability company created to facilitate social-impact investments in the community. Within 18 months, Impact has invested in more than 10 deals totaling more than $6 million. She led an office consolidation and renovation, and also led the acquisition of a facility in to house the Hamilton County Community Foundation and The Collaboration Hub—a gathering space to promote community action while developing and incubating new ideas for inclusive growth. She has been instrumental in staff growth, restructure and alignment with the CICF mission; provided financial leadership that has resulted in both an operating surplus and clean audit each year; and streamlined all financial functions. In addition, CICF has prioritized a full commitment to racial equity, inclusion and equitable access to opportunity, and the foundation's assets have grown more than 65%.
Challenges overcome
At the start of the pandemic, she created a plan and policy for the entire staff to work remotely and to have the resources they needed to be successful. She ultimately led CICF in 2020 to its most successful year financially.
Career path
Bartenbach did a three-semester co-op at Toyota Motor Manufacturing while a student at the University of Evansville. "This gave me a unique opportunity to see all areas of finance within a large, public company before I graduated with my accounting degree," she said. She moved to Indianapolis in 2001 to pursue a career in public accounting at BKD LLP, where she joined the not-for-profit/governmental team. "I LOVED this work and the ability to learn so much about an industry I knew nothing about—an industry where I have ultimately dedicated my career," she said. After a quick stop at Sigma Micro, she returned to the not-for-profit sector, spending eight years at the Indianapolis Museum of Art (Newfields)—four as CFO and one as the internal interim CEO—before joining CICF.

Community involvement
Bartenbach volunteers at Saint Matthew School, where her three daughters are students. She serves on numerous committees and also served as a coordinator and fundraiser at two IPS schools for their Blessings in a Backpack program. She was a founding board member and then board chair of Circle City Prep charter school. She has served on the board of Project Home Indy, which provides care for teenage girls and their babies, and she is on the finance committee for the Indiana Sports Corp. She previously served on the finance committees for Project Home Indy and Leadership Indianapolis and was a member of the Stanley K. Lacy Executive Leadership Series Class 42 in 2017.
Free time
Bartenbach finds "incredible peace and relaxation" spending time with family and friends at Lake Tippecanoe in northern Indiana. She also loves to travel, exercise and attend athletic events for her daughters.
If people only knew
A CFO is only as good as the organization he or she helps lead and the human support he or she receives, Bartenbach said. "I'm fortunate to be surrounded by passionate, brilliant and resilient staff and board members. I believe that a strong, flexible, innovative CFO is often the most critical seat at any table. We bring a perspective to the entire business model and understand how to connect the dots throughout an organization."•
Check out more CFO honorees.
Please enable JavaScript to view this content.