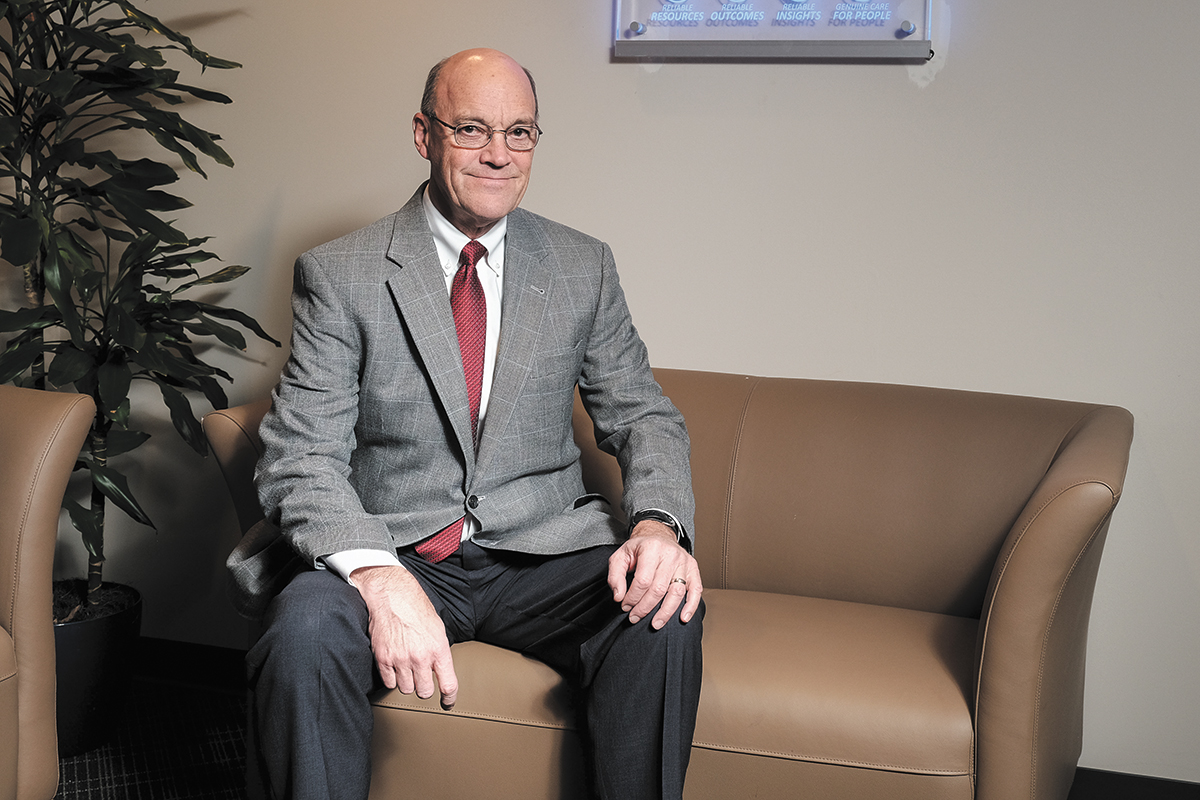 Chief Financial Officer, Gaylor Electric
As part of Gaylor Electric's senior strategic management team, Jim Crews manages the accounting and finance departments and provides financial resources and insights. "I get involved heavily with the operations side of Gaylor," he said. "Externally, I have responsibility for many of our relationships with suppliers and other external resources."
Major accomplishments
Gaylor has seen years of continuous revenue growth averaging 20%. This has been achieved, Crews said, by developing a nationwide team of professional managers and skilled craft persons throughout its operations. "My role is financial management, but I love operations and tend to find myself getting involved heavily in this side of the business," he said. On a national level, Gaylor Electric was recently named Engineering News Record's "Midwest Specialty Contractor of the Year," based on company growth, financial performance, industry innovation and workforce opportunities.
Challenges overcome
"Construction projects don't get built by working from home," he said. "This past year, we worked with owners, general contractors and the company's construction teams to implement CDC guidelines. It is not easy to wear a mask with safety glasses in 90-degree heat and get the job built, but we are going to construction sites and working with our craft persons to get them the best personal protection equipment to keep them safe."

Career path
Crews started his career in public accounting, then was offered a position as vice president of finance with Paper Art Co. in Indianapolis. During that time, he joined Young Presidents' Organization (now YPO), where he met John Gaylor. When Paper Art was sold, Gaylor hired him as CFO. After a few years, he left for a private equity manufacturing company called Revere Industries. He returned to Gaylor in 2014 after Revere was sold.
If people only knew
People think CFOs only do financial statements and taxes, Crews said, "but in my experience, the role of CFO allows for me to get involved in every aspect of the company. Specific finance functions are important and need to be my priority, but this role allows me to use finance
to springboard into the
whole organization."•
Check out more CFO honorees.
Please enable JavaScript to view this content.