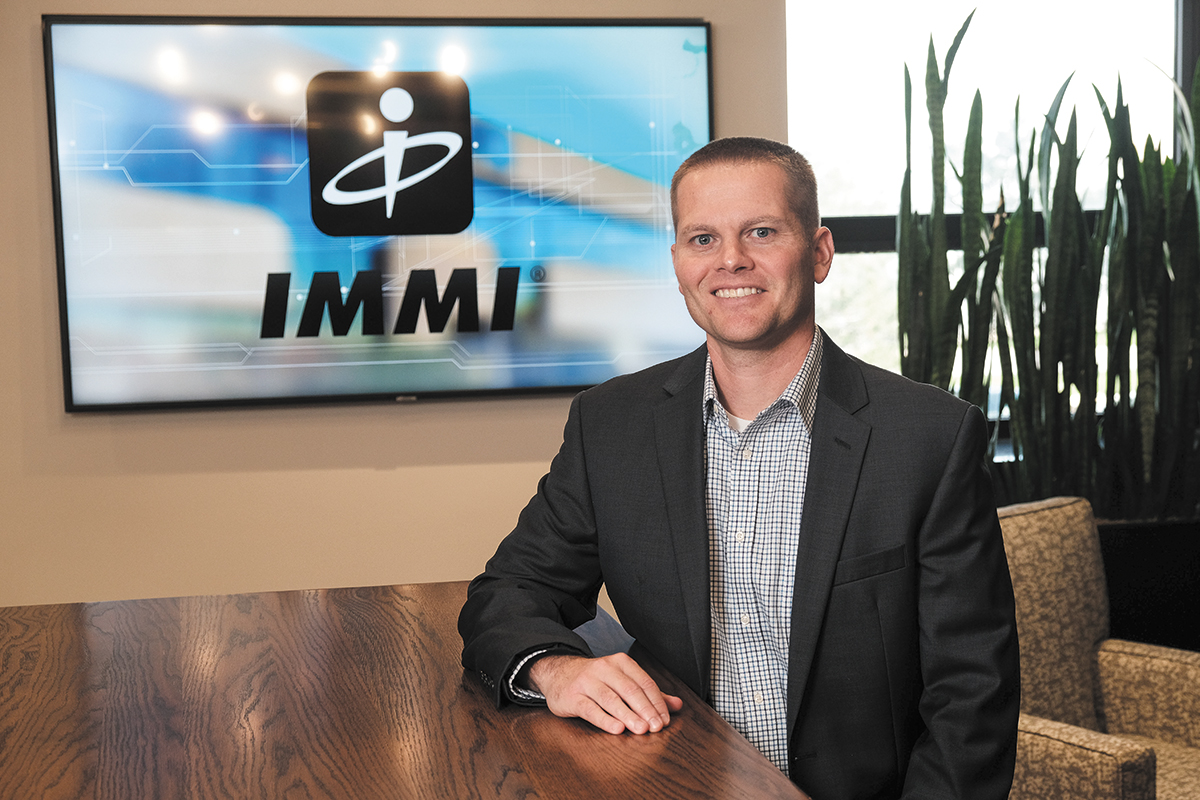 Chief Financial Officer, IMMI
Norman Gould provides strategic insights to the CEO and ownership of IMMI as well as financial oversight and leadership to the overall company, which designs, engineers, manufactures and markets safety solutions and products that protect millions of people around the world. "Developing the next generation of leaders is a key part of IMMI's growth going forward as we align our global team with IMMI's core values, which are: Honor God, serve people, deliver excellence and grow profitability," he said.
Major accomplishments
Gould has led initiatives that include an inaugural audit, streamlining accounting processes, realigning the finance organization, implementing improved planning and budgeting techniques, installing a foreign-currency-hedging program, ensuring adequate working capital, and enacting monthly finance and operations meetings with each plant. "These activities prepared the organization for the growth, which included multiple plant startups globally and acquisitions," he said. Most recently, in 2020, IMMI acquired SynTec Seating Solutions, based in North Carolina.
Challenges overcome
Like so many companies, IMMI has faced labor shortages. Gould said recruitment, combined with retention, directly affects IMMI's capacity to capitalize on growth opportunities. IMMI spends lot of time identifying new staff that can help the organization continue to succeed.
Career path
While attending Indiana University Kokomo, Gould worked for First National Bank & Trust as an internal auditor. There, he gained an appreciation for internal controls, segregation of duties and attention to detail. Before joining IMMI, he worked for Crowe as an external auditor, which provided "a great learning experience because I witnessed a wide variety of companies and array of accounting transactions,"
he said.

My job would be easier if …
"I think everyone's job, not just mine, would be a lot easier if we could hire unlimited resources. The old saying that, 'We can do anything; we just cannot do everything,' is true. Prioritizing projects, which all seem important, can be one of the most challenging aspects of leadership."
Community involvement
In addition to coaching soccer, he's volunteered for the Make-a-Wish Foundation, Operation Christmas Child, Habitat for Humanity and Feed My Starving Children.
If people only knew
CFOs and their teams are more than "scorekeepers" or "bean counters," Gould said. "CFOs have a unique insight into the organization and know which levers can drive success. I encourage companies to leverage the strategy and vision of the CFO and his or her team."•
Check out more CFO honorees.
Please enable JavaScript to view this content.