Citizens Bank chief information officer and senior vice president of technology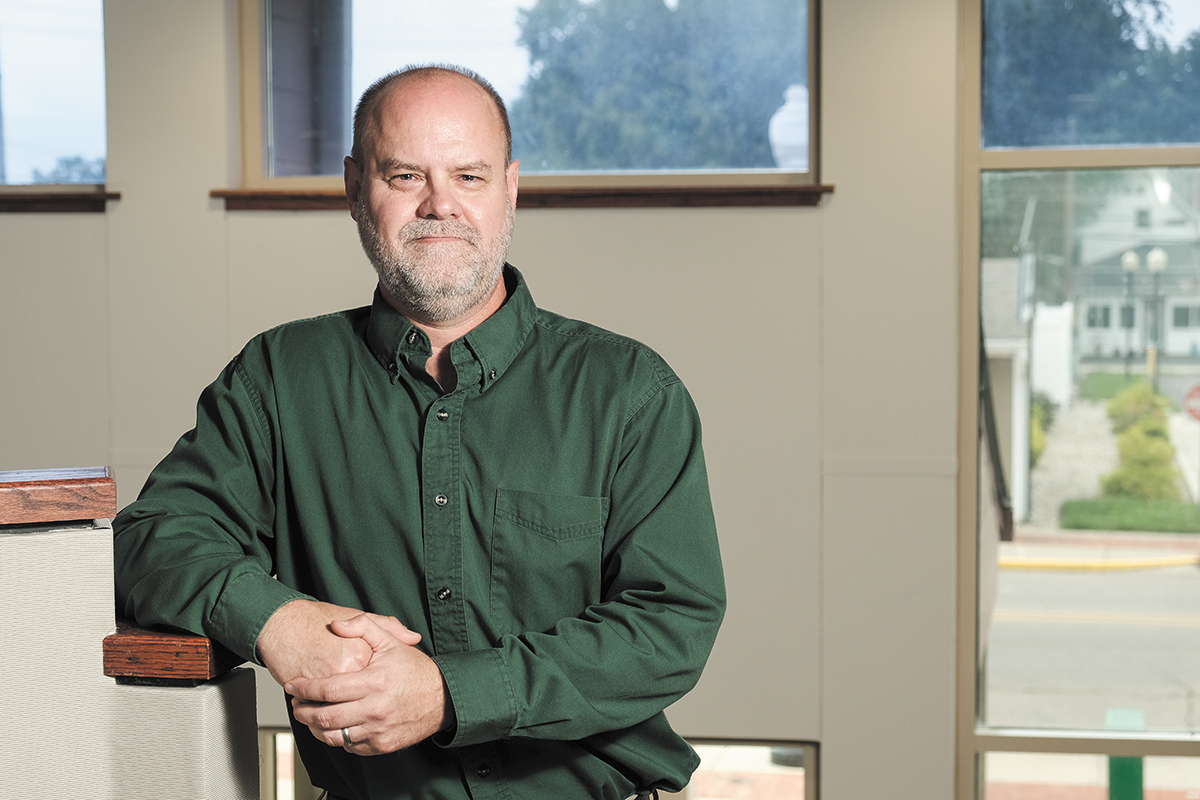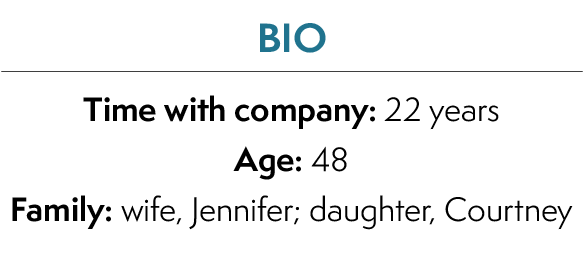 Major company achievements during tenure
Cory Palmer has worked for Citizens Bank in Mooresville for 22 years, so he's been involved with every major technology change the banking industry has experienced—everything from the introduction of internet banking to mobile banking apps and deposits. "What we take for granted now seemed so advanced back then," he said. In April 2020, as Palmer was preparing a portion of the bank's workforce to work remotely during the pandemic, the company's administration building, where the IT department is housed, was struck by a tornado. The storm also severed power to the main office just down the street. Within 24 hours, Palmer and his team were able to regain connectivity to core areas. The administration building sustained damage that took five months to repair, but during that process, Palmer and his team were able to provide needed services with no significant interruptions to Citizens' operations.
Challenge faced that only tech people would understand
"The Midwestern disbelief in technology."
First computer
He remembers using a Commodore 64, but he didn't get his own computer until he purchased a 286 and built it for the first time.
The road
Palmer's father was an electronic research and development engineer at Lilly, so he grew up around technology. Palmer started at Citizens Bank in 1999 as the first IT employee. "There was so much to do and a lot of convincing to be done," he said. He's been there since, earning more responsibility and adding IT staff. Today, he's a member of the senior management team and few, if any, products or projects do not cross into his area of expertise. 
Go-to websites
"Of course, the IBJ, but I always keep up with the IndyStar as well." He also follows Techcrunch, Hacker News, Wired, ZNnet, Ars Technica, "Infosecurity Magazine" and more.
Favorite gadget
Currently, he's into products from WYZE—they're inexpensive and feature-packed. "And who doesn't need a remote-app-controlled car with a camera?"
Preferred work atmosphere
Collaboration. "I want to hear what the business units think," he said. "What would make them more successful? What does the customer think? When you get into those discussions, the littlest comment can spark an idea."
My job would be easier if …
"Hackers would change professions."
Free time?
He always has a project. "My wife would say too many. I love classic cars and have several."•
Check out more CTO honorees.
Please enable JavaScript to view this content.