ClusterTruck co-founder and chief technology officer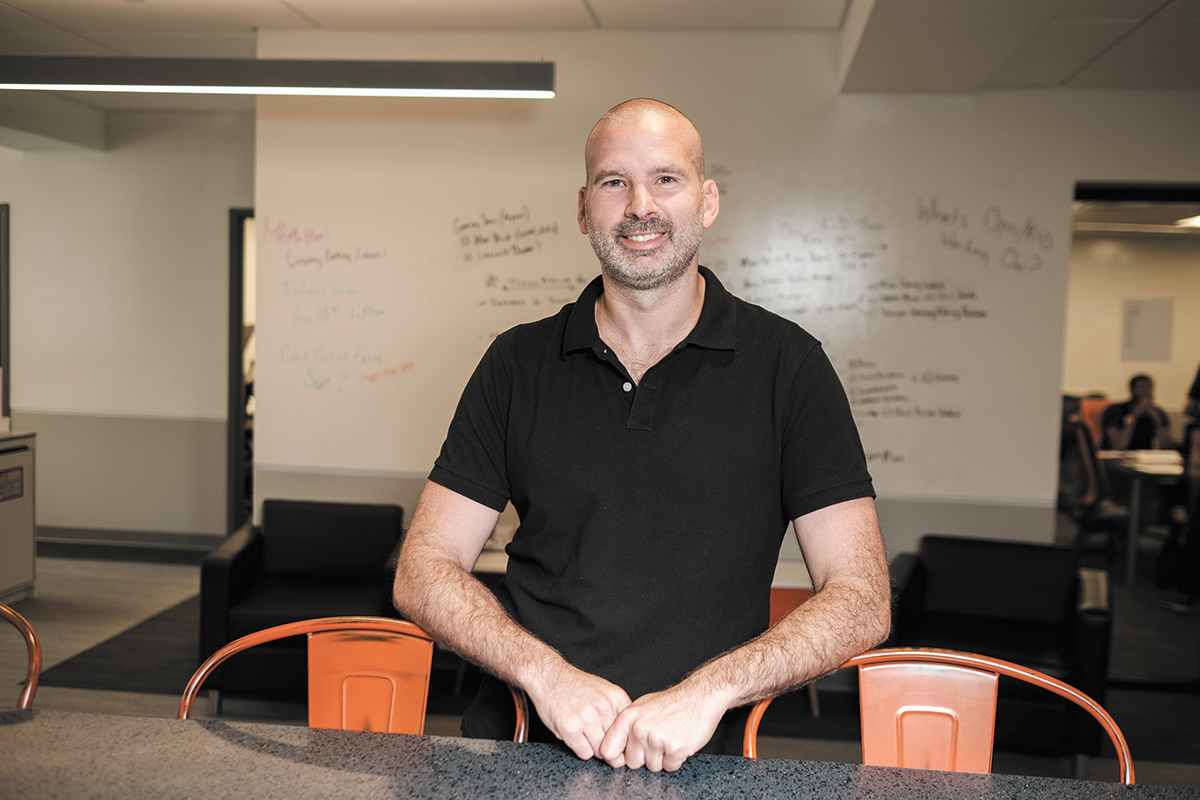 Major company achievements during tenure
Dan McFadden co-founded ClusterTruck, a software platform for delivery-only kitchens, with Chris Baggott in 2015 and launched its first kitchen in Indianapolis in 2016. Today, ClusterTruck also has locations in Carmel, Fishers, Columbus and Dublin, Ohio, and Kansas City, Missouri. McFadden said he's been at ClusterTruck since "day zero" and has had "the opportunity to do many things here that I am extremely grateful for," including building a small initial team that has grown slowly but steadily over the past six years. "I have two guys who have been with me for over five years, which is the most amazing thing to me," he said. "Winning two [Techpoint] Mira Awards was pretty cool, too." At ClusterTruck, the food isn't cooked until a driver is available to deliver it. Instead of using a ready-made point-of-sale system, McFadden and his team developed a parallel kitchen system and mobile driver app that communicates to the kitchen when to start cooking—something that had not been done before. "The ultimate goal of ClusterTruck meant accepting a tech gig unlike any other," Baggott wrote in McFadden's recommendation letter to IBJ. "We weren't looking to repurpose old software and algorithms to try and make them better. We were looking to build something entirely new, to fix kitchen operations and on-demand food delivery. Dan didn't shy away from the challenge and, instead, welcomed it … and nailed it. He continues to update our tech-driven solution, making it better and better as time goes on." ClusterTruck has won two coveted Mira Awards. In 2017, the company was awarded Corporate Innovator of the Year and New Startup of the Year.
Challenge faced that only tech people would understand
"Threading the needle of simple, yet complete," he said. "Resisting the urge to adopt new technology just for the sake of new technology. Keeping up with how fast things move in the industry."
First computer
His family's Gateway 2000, when he was in fifth or sixth grade, which he used to play games and email with other people he knew with Juno email accounts. "I have fond memories of discovering AOL Instant Messenger and Yahoo chat rooms shortly after."
The road
McFadden has worked for only three companies—all startups. Before teaming up with Baggott to launch ClusterTruck, he worked at Compendium, which was acquired by Oracle. "I can't imagine not being involved in an early-stage company," he said. "I get a ton of fulfillment and drive from taking the idea and making it a reality. I love being a part of that first team who can take something from nothing to reality."
Go-to websites
Hacker News
Favorite gadget
Raspberry PIs (essentially a small computer). "We do a lot of work on them here at CT, and I believe they have the potential to handle more of our workloads in future kitchens."
He's also a fan of his AirPods. "I wanted to hate them, but I love them so much."
Preferred work atmosphere
"I'm not a 'work from home' guy," he said. "In fact, I think I was the only office worker downtown during the early days of the pandemic. I like getting into the office early and having long periods of uninterrupted time to concentrate. I do like when others are at the office and enjoy the company."
My job would be easier if …
"Computers didn't take everything so literally."
Free time?
reading, playing with his kids, running•
Check out more CTO honorees.
Please enable JavaScript to view this content.