Community Health Network chief analytics officer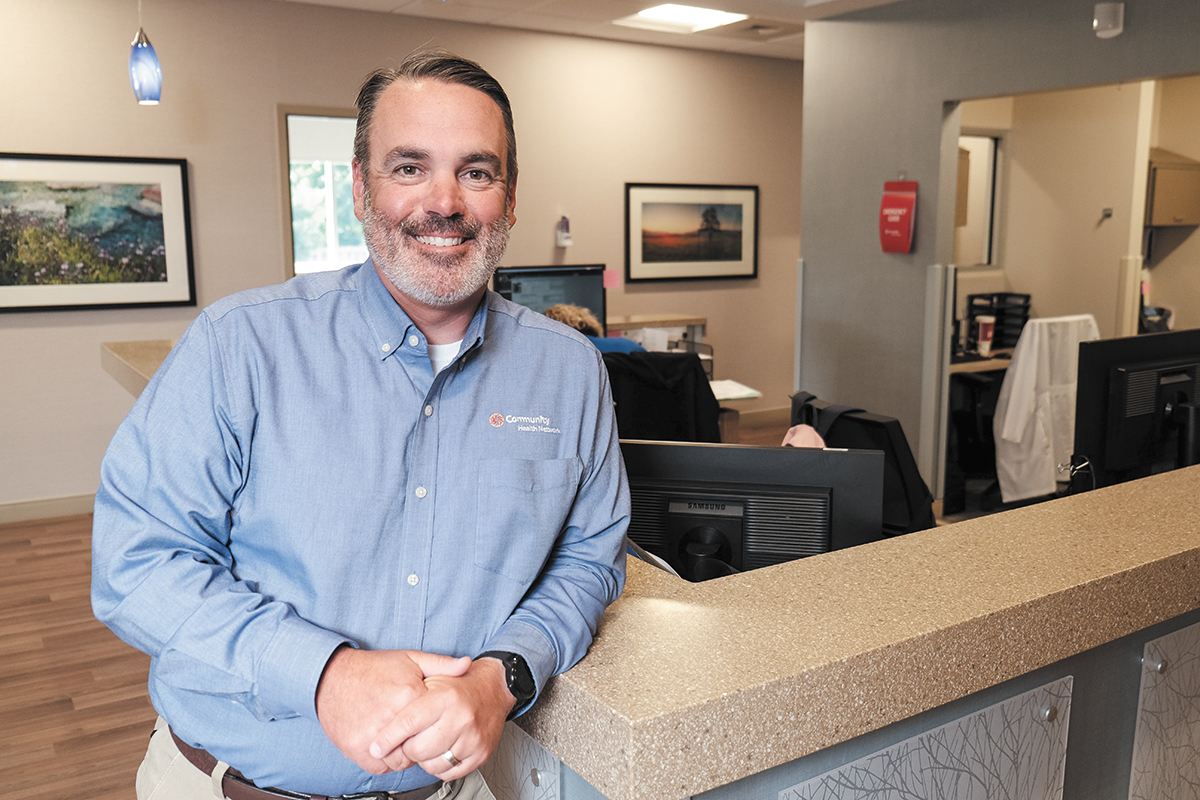 Major company achievements during tenure
Indianapolis-based Community Health Network is a not-for-profit health care system with more than 200 sites of care throughout central Indiana. Dr. Patrick McGill is Community's highest-ranking technology officer, overseeing data and analytics, information technology, business process management, clinical informatics and regulatory reporting. He told IBJ he's extremely proud of his team's and organization's shift to virtual care and the IT/analytics changes that have been necessary to deliver care during the pandemic.
He also built the Analytics Center of Excellence, "which has been transformative for the organization." The center was designed to be the central analytics hub for Community Health Network. It is responsible for network analytics strategy, data governance for the enterprise, and developing advanced analytic capabilities.
Challenge faced that only tech people would understand
"Adoption of data and technology. Health care providers are extremely busy, especially during the COVID pandemic, so the challenge is creating solutions that do not add to their workload."
First computer
An IBM. "I purchased my first computer when I went to college. I used it mostly for schoolwork and email," he said. "It was so large that it took up my entire desk at school."
The road
After McGill received his medical degree from the Medical College of Georgia in Augusta, he moved to Indiana to complete his family medicine residency in Muncie. After practicing for a few years at St. Vincent Health, he joined Community Health Network in 2010 as a physician. "Shortly thereafter, we installed Epic as our [electronic medical records]. I became involved in the optimization of Epic, which led to involvement in clinical improvement and process optimization. After having various positions within CHN, I accepted my current role of chief analytics officer in 2018."
Go-to websites
IndyStar, Wall Street Journal, Harvard Business Review and ESPN
Favorite gadget
His Garmin watch, which he uses to track exercise and activity. He's recently been wearing a Whoop strap, a fitness tracker that measures sleep, workouts and how your body recovers from them.
Preferred work atmosphere
a quiet, calm work environment
My job would be easier if …
"I typically don't look for an easier job," he said. "I prefer challenges and addressing friction and workflow barriers. When we address challenges in health care, we are helping people in their journey towards wellness and improved health."
Free time?
reading (one to two books per week), traveling and hiking•
Check out more CTO honorees.
Please enable JavaScript to view this content.