OneAmerica Financial Partners
senior vice president and chief information officer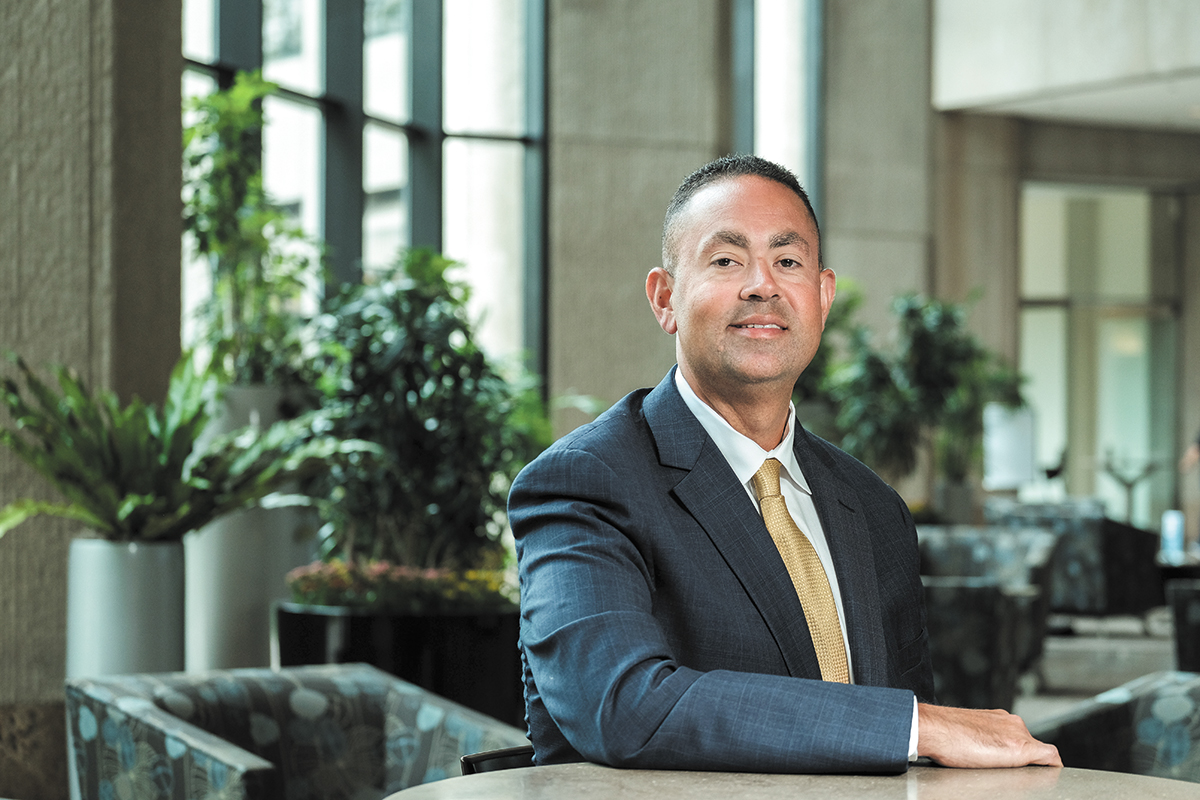 Major company achievements during tenure
Indianapolis-based OneAmerica has been helping customers build and protect their financial futures for more than 140 years through a variety of insurance and financial services. José Martínez has worked at OneAmerica since 2014, but some of his biggest accomplishments came in the last year. In the early days of the pandemic, his team enabled 97% of OneAmerica's associates to move to remote work within four weeks. The other 3% were critical on-site workers who could not work from home. And during what was a disruptive year for many, his team ensured OneAmerica's 2020 enterprise portfolio of initiatives remained intact without disruption.
In addition to that pandemic response, the IT staff also made major progress modernizing data infrastructure, implementing cloud solutions and advancing cybersecurity. "We accomplished more last year in IT than any year in the past decade, by far—and it was accomplished in close partnership with the rest of the organization," Jeff Holley, OneAmerica executive vice president, said in Martínez's nomination. "During the year, I witnessed an IT organization truly coming together as a team, aligned on the priorities, and working together to accomplish important objectives. When challenges occurred, they rallied. When successes resulted, they celebrated."
Challenge faced that only tech people would understand
"Having to refresh hardware in data centers, on the fly and in expedited fashion, because your hardware vendors adjust their overall product strategy and end-of-support guidelines in expedited fashion."
First computer
A Tandy 1000 he used for educational games and Prodigy. He then used the "infamous" Commodore 64 for basic programming, and the first computer he took to college was a 386 16 Mhz with 1 MB of RAM.
The road
Martínez studied mechanical engineering during undergrad and graduate school at Georgia Tech but learned computing and IT on the side and took a side job working in the mechanical engineering college's IT department. Once he graduated, he knew enough about IT to choose that as his career. His first job out of grad school was at a Georgia company called Scientific Atlanta. He then spent 15 years at IBM before being hired as vice president of infrastructure for the cloud division at Interactive Intelligence in Indianapolis, where he managed 16 global data centers for the communications-as-a-service product. After a year there, he moved to OneAmerica.
Go-to websites
Wall Street Journal, CNN Money, CIO.com, CNN, YouTube
Favorite gadget
iPad, Surface Pro, Samsung Note 20, Samsung watch
Preferred work atmosphere
"Collaborative, energy-filled, team-oriented."
My job would be
easier if …
"Hackers never hacked, hardware never failed, projects always remained on budget, and systems self-integrated themselves—is this too much to ask?"
Free time?
golfing, walking, hiking, playing guitar, ballroom dancing, eating at different restaurants•
Check out more CTO honorees.
Please enable JavaScript to view this content.