Consultant, previously Indianapolis Public Schools information technology officer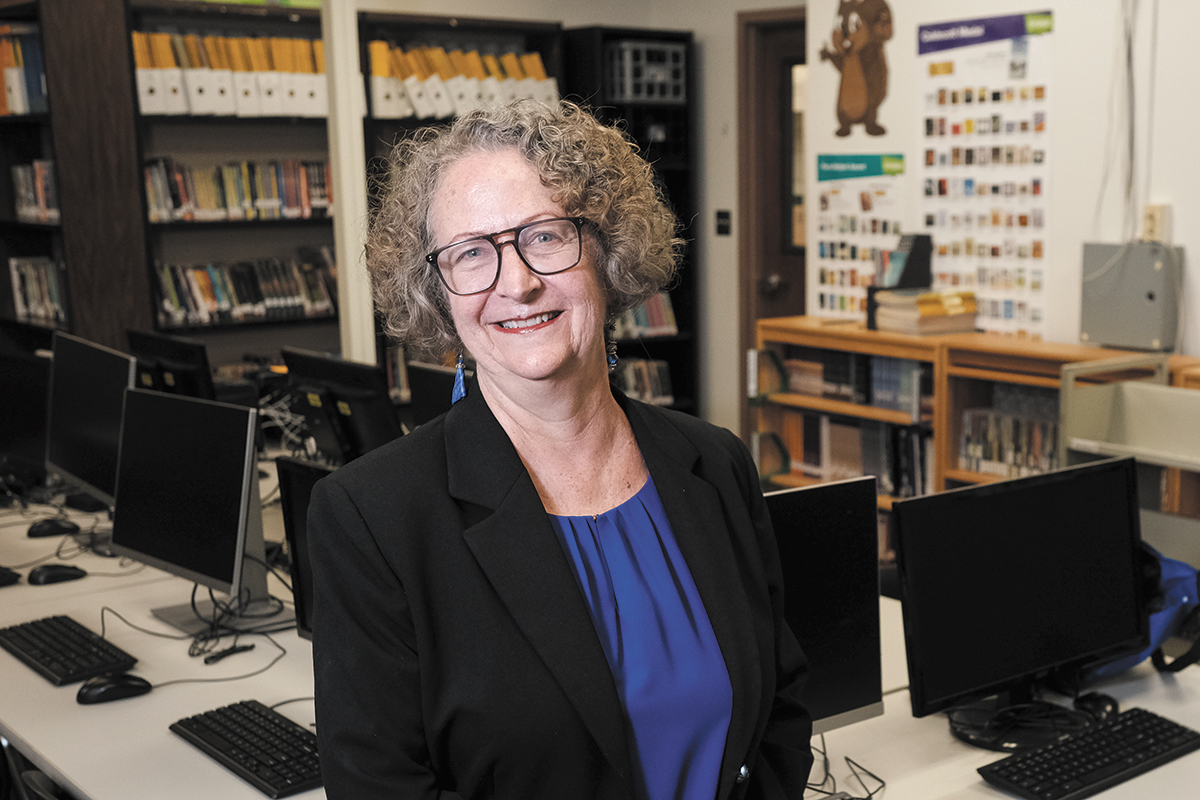 Major company achievements during tenure
Laura Larimer was the information technology officer for Indianapolis Public Schools for six years before leaving in June to start her own education and health information technology consulting business. The accomplishments she's most proud of during her time with IPS were the ones that prepared the school district to move to virtual school when the pandemic struck, including selecting and implementing a learning management system that allows lessons to be delivered electronically; selecting, implementing and managing an IT help desk to support staff technology needs; implementing and then leveraging the increased capabilities of a new student information system; and implementing the use of Microsoft Teams a couple of years before the pandemic. Larimer also helped give IPS students online access to the Indianapolis Public Library from any district device.
Working as IT officer for IPS is the capstone of Larimer's career, which has included more than a decade of public service, including as chief information officer and director of IT Shared Services for the state of Indiana from 1997-2005, director of IT planning and administrative services at Ivy Tech Community College from 2005 to 2007, and various roles with the Indiana Health Information Exchange from 2012 to 2015.
Challenge faced that only tech people would understand
"Within my first year at IPS, the Innovation Network was established, and the first innovation schools were announced. The idea of Innovation Network Schools began with Indiana's Public Law 1321, creating a pathway for autonomous schools in partnership between IPS and outside partners. … The key term here was 'autonomous.' Every IT leader understands that increased standardization is the method to reduce cost and improve reliability.  … In short, IPS Technology Division had to innovate to support increased differentiation in academics and we had to become better communicators to establish clear expectations. In doing so, we provided better options for all IPS schools and improved customer satisfaction."
First computer
A KayPro 5.25 dual floppy. Her second computer had a 20 MB hard drive. "Yes, that is megabyte, not gigabyte."
The road
Larimer describes her career path as "circuitous." Her bachelor's degree is in speech communications with an emphasis in theater. Her first professional job out of college was in radio advertising sales and she moved quickly into sales management. She then joined an MBA program at IU and one of her first classes was Intro to IT Management. "The section on IT architecture resonated with me so strongly that I changed my emphasis to IT management," she said. "Quite a risk since all my previous work experience had been in sales and advertising, but I took the leap. Seems that my instincts were pretty good."
Go-to websites
Google and Gartner
Favorite gadget
"I'm not much on gadgets. I tried a smartwatch. Didn't find it useful and stopped wearing it. I have an Echo Dot, but seldom use it and then only to play music," she said. "But my Samsung Galaxy smartphone and I are inseparable (ask my husband)."
Most-used app
She loves all the add-ons for Outlook. "I discovered the ability to share my calendar with persons outside my company via email, which was a huge productivity enhancer, allowing my admin assistant to focus on customer service rather than coordinating calendars."
Preferred work atmosphere
"Creative, collaborative, focused."
My job would be easier if …
"In short, my job would be easier if kids were easier. But instead, they are learning."
Free time?
Reading good books, doing Pilates and spending as much time with her grandchildren as she can get. Also, playing Cribbage, Euchre, Qwirkle, Scrabble, Yahtzee and Backgammon.•
Check out more CTO honorees.
Please enable JavaScript to view this content.