The Oaks Academy
director of information technology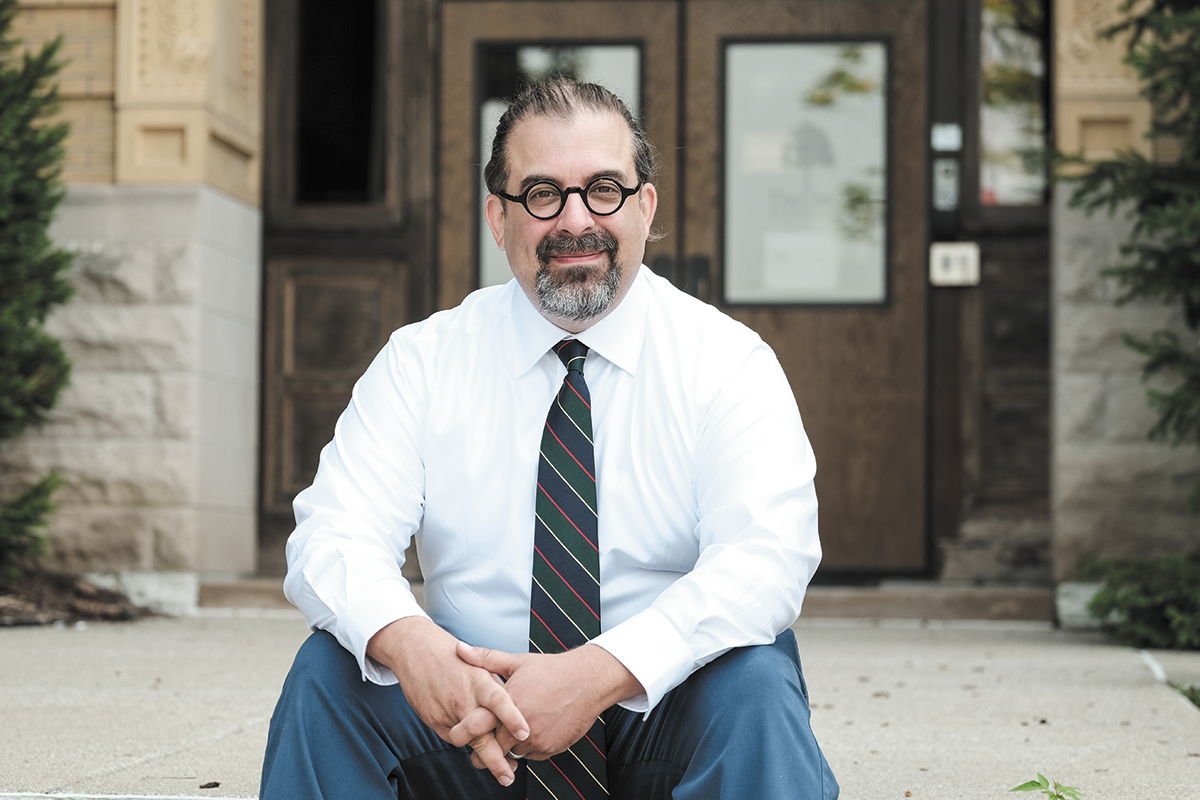 Major organization achievements during tenure
The Oaks Academy is a network of independent schools that serve pre-K through eighth-grade students from racially and socioeconomically diverse neighborhoods in urban Indianapolis. Founded in 1998, the network now serves 970 students across three campuses. When Updike joined The Oaks in 2012, it had no real technology department or leader, and technology wasn't reliable. Since then, Updike has been responsible for developing the technology infrastructure The Oaks relies on. When the pandemic hit, Updike and the only other member of his team quickly purchased, prepared and distributed hundreds of Chromebooks for the academy's 900-plus students who unexpectedly had to shift to remote learning, and helped teachers and staff prepare to teach virtually. "In the midst of uncertainty in April 2020, he was masked, in the parking lot handing out computers to students and parents in a drive-through pickup line," his nomination reads. "Without his work and diligence, The Oaks would not have been able to continue to offer classes to students over the past year."
Challenge faced that only tech people would understand
The Oaks was using a school information system that did not have an automatic email feature, and Updike was asked to create one—a process he describes as "not a particularly possible task with closed-source software." He wrote a code—"just a little bash scripting, really"—that monitors a particular recurring file for new information. "If new information is detected in the data file, that information is separated from the rest of the data, reformatted, and an email … is sent home to parents," he said.
First computer
An IBM PC XT he used to play games, code in BASIC, do word processing in Wordperfect and make pie charts in Harvard Graphics. "I was probably around 8 or 9 years old when my dad brought it home. It had a lovely green phosphor monochrome monitor, 640K of RAM memory, and a 10MB hard disk. It was glorious."
The road
Updike didn't know what he wanted to do for a career, except that he didn't like physical labor and he had a keen interest in computers. His first "tech" job was at The Goldsmith Group, a computer and electronics recycling warehouse. He kept showing up and asking for a job. He eventually was handed a pallet of broken laser printers and told, if he could make three work, he'd have a job. He did and was hired for $8 an hour. He then worked at the IT help desk at IUPUI, in a computer shop and in other jobs, including waiting tables, while earning several IT certifications along the way. After he was hired by The Oaks Academy, he earned a college degree by taking night courses.
Go-to websites
Too many to list. "I do find myself on Github again and again."
Favorite gadget
He really likes Unix mainframe terminals.
Preferred work atmosphere
"Day to day in my office, I like to be surrounded by all of my favorite clutter, like toy robots and sci-fi memorabilia. Ear buds and my favorite music are essential."
My job would be easier if …
"We could go back to paper-and-pencil standardized tests."
Free time?
spending time with his kids and working on and driving his vintage Volkswagen bug•
Check out more CTO honorees.
Please enable JavaScript to view this content.