GEO Foundation
director of information technology services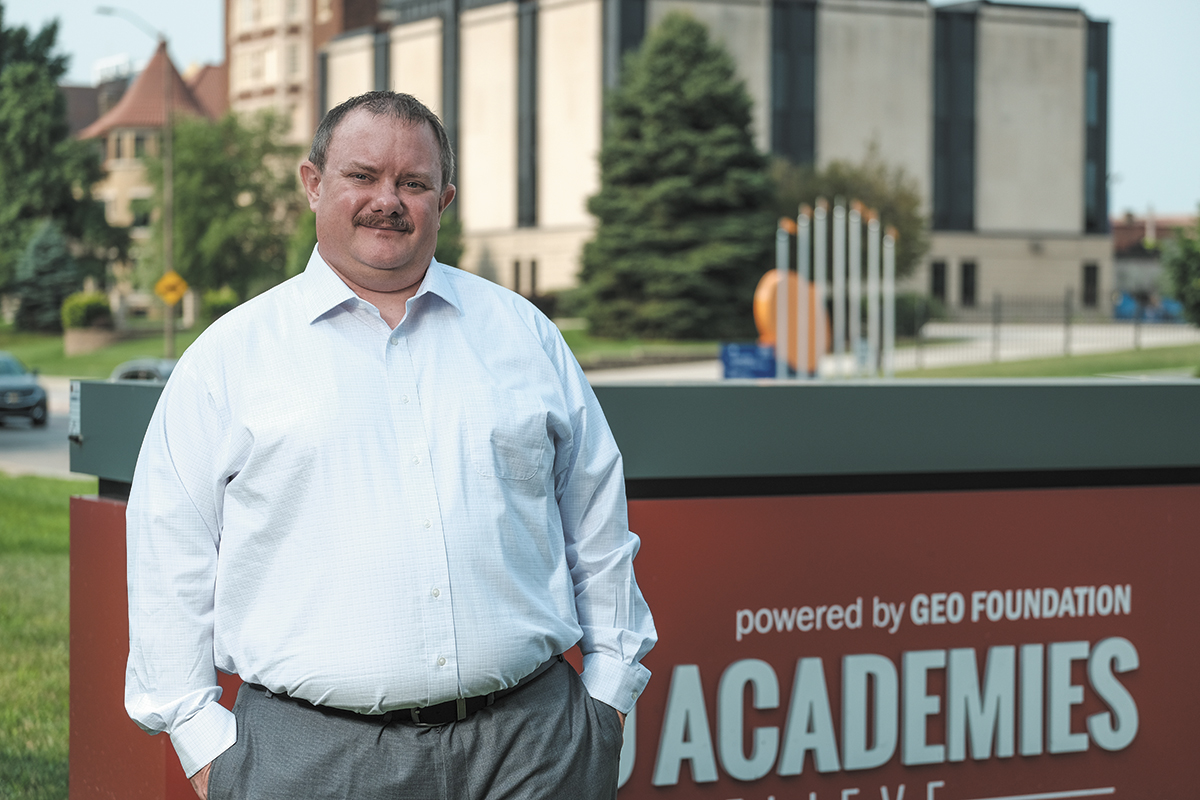 Major company achievements during tenure
Indianapolis-based GEO (Greater Educational Opportunities) Foundation was founded in 1998 by Kevin Teasley as a network of charter schools that now serves 3,200 predominantly Black and low-income students at seven academies in Gary and Indianapolis and Baton Rouge, Louisiana. Rick Elliott joined GEO Foundation in 2009 as a tech support agent and was promoted to director of IT services in 2017. Since joining GEO Foundation, Elliott has played a role in opening five schools and has helped move offices or school buildings several times as the organization has outgrown space. Early in the pandemic, he and his five-person team were responsible for helping the network's 3,200 students and 500 staff members transition from in-person instruction to virtual learning. They were equipped with laptops, hot spots and the ability to access the internet to continue learning and teaching without interruption. "When other school districts were waiting for their equipment to arrive in June and July, our students were already learning as early as April," Teasley wrote in Elliott's nomination.
Challenge faced that only tech people would understand
"Remembering the simple things," Elliott said. "Is the cable plugged in, is the power cord plugged in, did you reboot? If the end user would take a couple of minutes and check those three things, they would save themselves a lot of down time."
First computer
A 1998 Compaq that was a hand-me-up from his little brother. "Our dad bought him a new one and gave me his old one," he said. "I used it to learn. I took it apart, replaced parts, added new things to it. It was so much fun. That was what launched my interest in IT."
The road
His IT career started in 2004 when he went from full-time restaurant manager to temporary IT help-desk agent at a bank. After a few years, the bank was sold, but he stayed on through the transition to learn as much as he could. He then joined a software company and worked as a tech support agent. He was there only about a year before it went bankrupt. That's when he found GEO Foundation. "In 2017, the IT director left, and I was told I could move into the office whenever I was ready," he said. "Since then, I have earned a bachelor's degree and a master's degree, both in technology-related fields."
Go-to websites
"I use Google a lot. Those searches usually lead to Spiceworks, Microsoft or Reddit."
Favorite gadget
"My absolute favorite is the USB stoplight thing I have on my office door. I like to turn it to red in the morning before I have had my coffee."
Most-used app
"Probably the one I use the most is the Outlook App. However, I use several security apps a lot. Checking cameras and alarm systems and such. I have a couple of game apps I use as well when I need a few minutes to clear my head."
My job would be easier if …
People followed instructions. "Nothing frustrates me more than when I send somebody step-by-step instructions, and they don't follow them."
Free time?
Spending time either outdoors or on the air. He recently renewed his interest in amateur radio.•
Check out more CTO honorees.
Please enable JavaScript to view this content.