Indiana Office of Technology chief information officer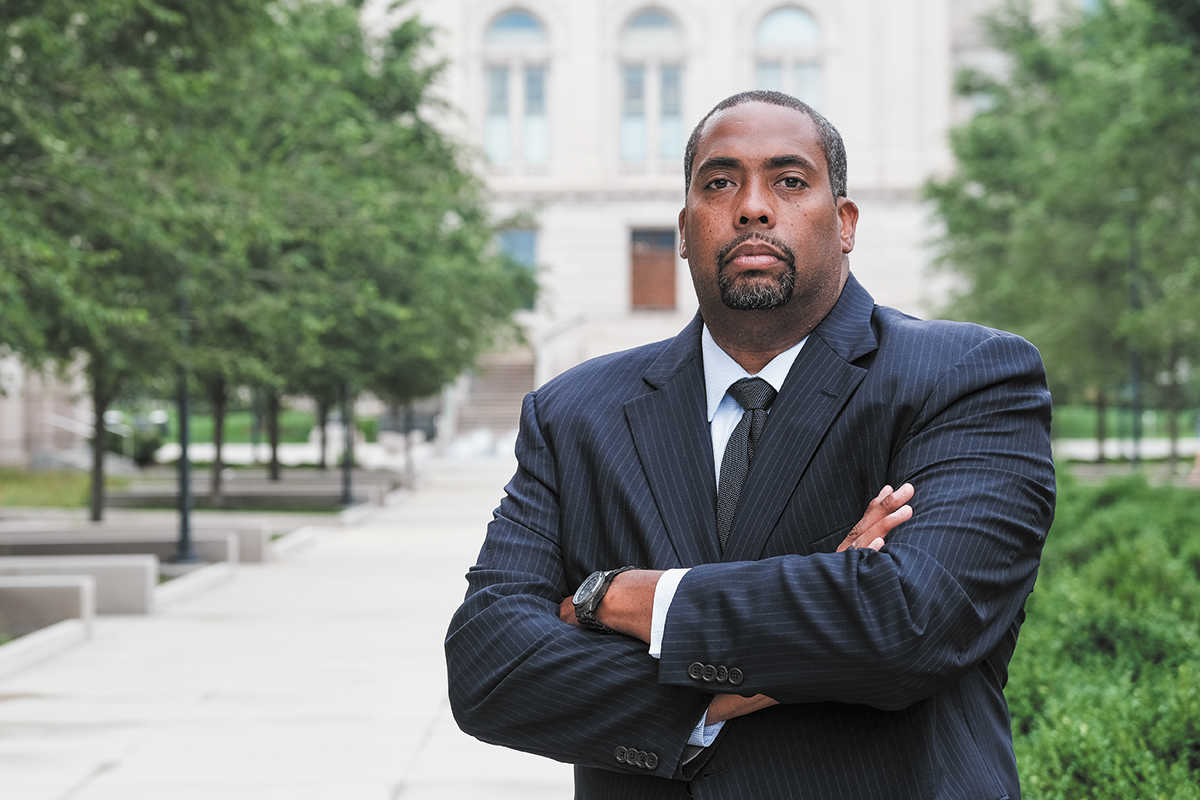 Major organization achievements during tenure
The Indiana Office of Technology, founded in 2005, serves as state government's central technology services provider for about 100 state entities. Gov. Eric Holcomb named Tracy Barnes the office's chief information officer in March 2020, just as COVID-19 stay-at-home orders were taking effect. Barnes helped transition 12,000 state employees from on-site to remote work within two weeks. He also played a role in protecting the performance and integrity of the state's unemployment system during the largest surge of unemployment claims in state history. His team helped deploy a centralized statewide vaccine management system for vaccine scheduling, distribution and inventory tracking.
Challenge faced that only tech people would understand
Removing technical debt: "The buildup of technology being used at an enterprise that has grown outdated, but due to other priorities, the legacy tools are not able to be updated," Barnes explained. "As this occurs, those legacy applications start becoming a limiting factor to future growth and modernization. So, like finances, at some point you have to prioritize cleaning up this old debt before incurring new debts."
And planning for Zero Trust Security. "In the early days of computer networking, we created large networks based on trust between two locations, two organizations, etc.," he said. "This trust would live on in perpetuity despite changes that may occur in the separate networks, often causing vulnerabilities. Due to recent changes in technology security, these trusted entities and connections are major risks."
First computer
a Commodore VIC 20, for playing games
The road
Barnes started his career as a help-desk technician and BBS administrator for a small fluid-analysis company while he was completing a degree in computer science at Butler University. He then worked at Butler as a VAX VMS mainframe administrator and developer for a student management system built on VAX Basic. He next spent time in consulting roles at both Andersen Consulting (now Accenture) and Ciber Inc. before starting his own consulting company, ENTAP, which he ran for about 11 years. "This really transitioned me from pure technician to management and leadership," he said. In 2015, he joined state government, first as IT director for the Auditor of State's Office and then as deputy auditor of operations. He spent about three years as chief of staff for Lt. Gov. Suzanne Crouch before being named state chief information officer.
Go-to websites
Google, NASCIO Community, Gartner
Preferred work atmosphere
"Open engagement and ideas from all employees at all levels. Collaborative strategy planning versus top-down strategy mandates."
My job would be easier if …
"Technology innovation wasn't occurring so rapidly."
Free time?
Barnes mostly spends his free time with family and he enjoys golfing when he can. He's also on a few not-for-profit boards, including the Mitch Daniels Leadership Foundation and NXG Youth Motorsports.•
Check out more CTO honorees.
Please enable JavaScript to view this content.