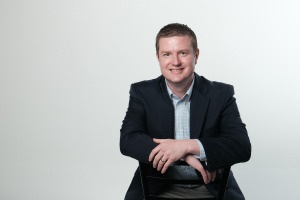 Executive Director
KIPP Indy Public Schools
Andy Seibert manages three KIPP Indy schools in the Martindale-Brightwood neighborhood. He has supported the KIPP network of not-for-profit public charter schools as it expanded the number of students it educates from 400 to 1,250, opened its first high school, led its elementary and middle schools to be among the strongest schools in Indiana for academic growth, and ensured more than 70% of its teachers share the racial background of its students, who are primarily Black and Hispanic.
Getting here: During his senior year of college, Seibert worked at the Statehouse as an intern and then legislative aide. There, he said, he became passionate about "the importance of education and the power of investing deeply in one community." That led him to Teach For America—he joined the first group based in Indianapolis—and he taught eighth-grade English for three years in both IPS and at KIPP Indy College Prep Middle. He left teaching to work in external relations for three years at the local Teach For America office, then went back to KIPP Indy in 2014 when it began to grow from a single school to a network.
First job: teaching swimming lessons and lifeguarding at Valparaiso
University

Proud moment: Partnering with the Martindale-Brightwood community to build a neighborhood high school, KIPP Indy Legacy High, in fall 2019. "In addition to being a strong high school option for families in our community, it is also a neighborhood asset and a place where we plan to continue to welcome community groups and events for years to come," he said.
Influential people: His mother, Rin Seibert. "She exemplified what it means to be a servant leader and
was the most selfless person I've
ever met."
Givebacks: Edna Martin Christian Center board member; MOVE committee member; Penrod Arts Society member
Down time: time with family and friends, traveling, reading, watching soccer and basketball •
Check out more Forty Under 40 honorees.
Please enable JavaScript to view this content.