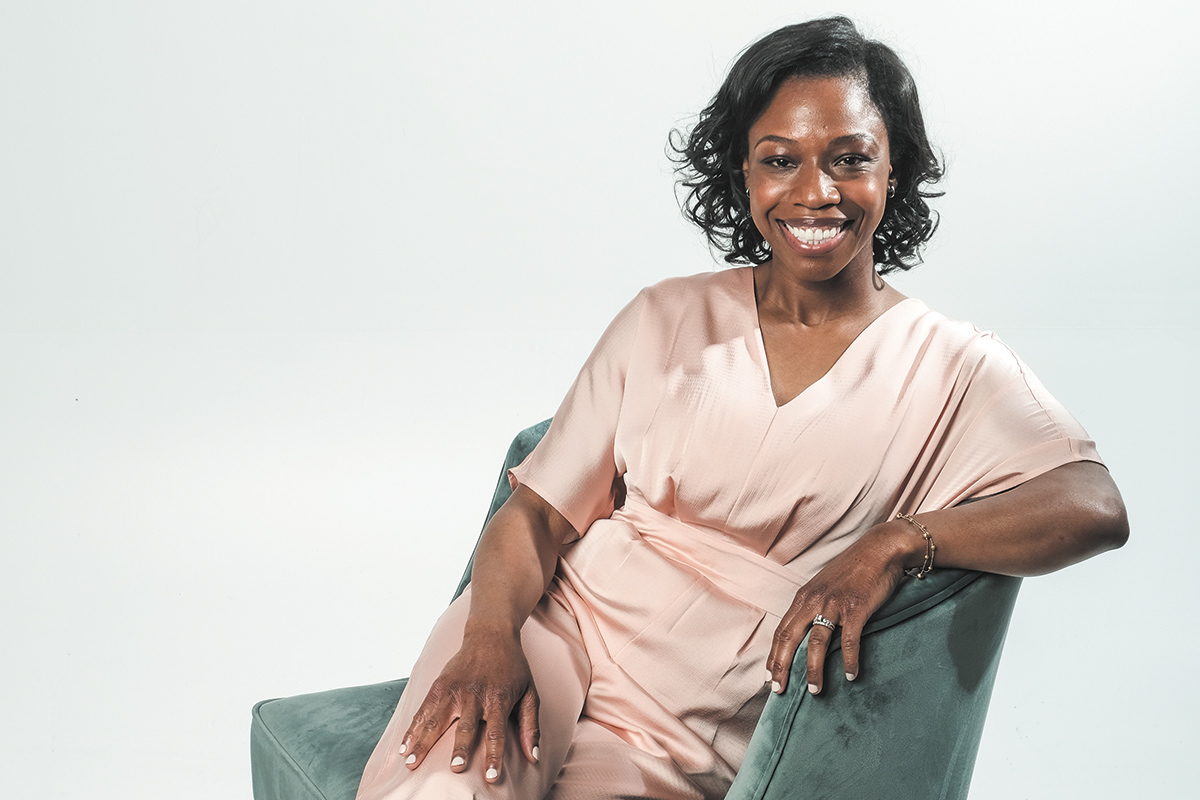 Deputy Public Defender, Immigration Supervisor
Marion County Public Defender Agency
As a public defender, Angka Hinshaw represents poor people in Marion County in cases ranging from low-level offenses to major felonies. She specializes in "crimmigration—cases where a non-citizen with criminal charges also faces possible immigration penalties." She also co-hosts an Indiana State Bar Association monthly program about racism and inequality with Indiana Supreme Court Justice Steven David. "It's been an amazing platform for judges and lawyers of color to share lived experiences of racism in a way that allows us to progress forward in an open conversation against racism," she said.
Getting here: Hinshaw first learned about public defense and defenders in law school. She then interned at two public-defender offices in Michigan. In 2009, she externed at the Marion County Public Defender Agency and has been there ever since.
First job: candy striper at Providence Hospital in Southfield, Michigan
Proud moment: She helped establish the first full-time Padilla immigration unit at a public-defender office in Indiana. The unit provides advice to indigent non-citizen clients about the immigration impact of an Indiana criminal conviction.

Influential people: Her parents. Her mom is an immigrant who taught her the value of education, the importance of doing your best and humility. Her dad planted the seeds of social justice in their conversations about being a person of color in America.
Givebacks: Indiana State Bar Association board member; Indianapolis Bar Association board member; Happy Hollow Children's Camp board member and development committee chair
Downtime: running, gourmet cooking and spa treatments •
Check out more Forty Under 40 honorees.
Please enable JavaScript to view this content.