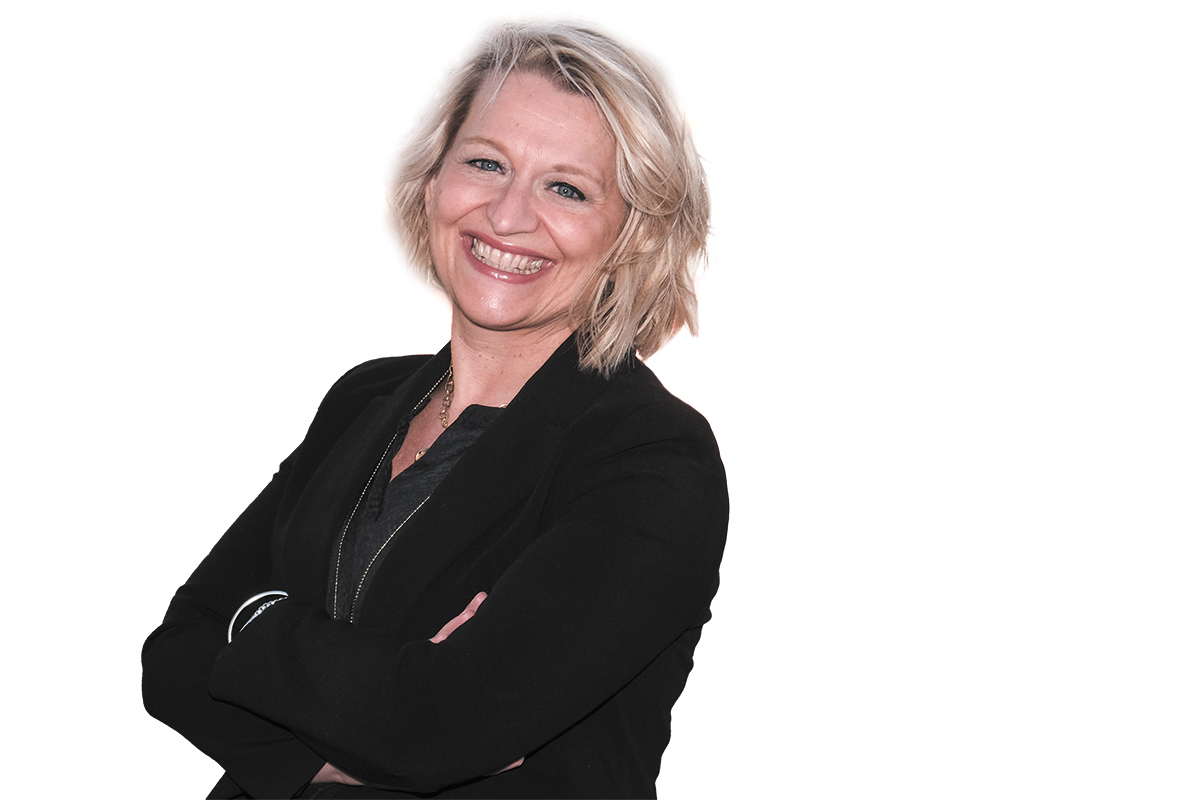 In 2002, when Jennifer Pope Baker was named an IBJ Forty Under 40, she had already been executive director of the Women's Fund of Central Indiana for four years.
In fact, she was the organization's first—and still only—leader. And under her tenure, the fund has distributed more than 480 grants totaling nearly $9 million to 117 different programs helping women and girls.
But this spring, Baker, whose title is now president, actually took a leave of absence from that job to take on another role—as ringmaster of the NCAA Men's Basketball Tournament in Indianapolis.
Baker is vice chair of the Indiana Sports Corp., the not-for-profit organization that bids for and hosts major sports events in Indianapolis. And she's a long-time volunteer, having served as a member of the local organizing committee for the P&G Gymnastics Championships and for several NCAA Women's Final Four championships. She served as NFL Team Liaison for Super Bowl XLVI and chaired the committee for the Indy Women in Tech LPGA tournament for its entire three-year run in Indianapolis.
Still, even with that experience, she had no idea what it would take to pull off hosting the NCAA Men's Basketball Tournament, which was held entirely in Indianapolis due to the pandemic. Initially, she thought she could spend a few days a week coordinating the city's role as the tournament's host, then spend the rest of the week at the Women's Fund.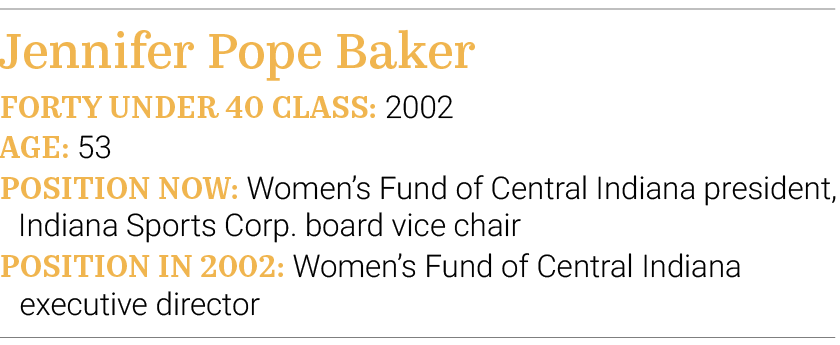 "It quickly became a seven-day-a-week job," she said. "We certainly were aware it was a tremendous lift. … But I don't think we realized how big of a lift it was until we got in the middle of it."
Baker made hundreds of calls asking companies, executives and volunteers for help—and she got lots of it. And sometimes people called her to offer their help.
"When I shared that I was going to be stepping away from Women's Fund, my phone was ringing off the hook," she said, with people offering "to do whatever you want me to do."
For Baker, that meant long days with back-to-back meetings, including weekly planning sessions between the NCAA and Sports Corp. "to go through all the details to make sure we weren't missing anything."
Her advice for others who want to be involved in the community? "Raise your hand. … I feel like Indianapolis is the kind of community where you can raise your hand and say, 'I want to be involved,'" she said. "There are not significant barriers to engaging in most activities in our community."•
Check out more Forty Under 40 honorees.
Please enable JavaScript to view this content.