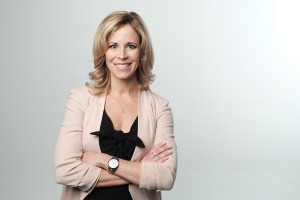 Shareholder and Board Member
Hall Render Killian Heath & Lyman PC
As a health care attorney who serves in an outside general counsel capacity, Colleen Powers works with hospitals, physician groups and other health care service providers on pressing issues facing our health care system—anything from how to deliver services during a pandemic to regulatory changes. She also practices in health care mergers and acquisitions, where she works with clients on ways to better serve their communities. As president of Executive Women in Healthcare, she worked to launch a small-group mentor program for women in health care. And, as an at-large board member for the Indianapolis Bar Association, she helped develop an attorney apprentice program, providing practical education to recent law school graduates.
Getting here: After working her way through college as a waitress and bartender, she moved to Indianapolis for law school. She was exposed to a few different kinds of law and liked health law best. "Despite the fact that I never envisioned staying in the Midwest, the combination of getting an offer from Hall Render, coupled with the fact that I'd made so many great friends here in Indy, has made me call Indy home." 
First job: babysitting and working in her church rectory
Proud moment: Powers worked with colleagues to bring together 25 independent dental practices under one umbrella and then collectively sell the group to a third party. 
Influential person: Her grandfather, Robert James. He was a foreman for an electric company at a nuclear power plant. "He seemed to spend just about all of his spare time and resources ensuring that his family and friends were taken care of."
Givebacks: TRIMEDX Foundation board member; more than 10 years of service in various roles with Executive Women in Healthcare 
Downtime: family time, working out and occasionally training for a half
or full marathon •
Check out more Forty Under 40 honorees.
Please enable JavaScript to view this content.