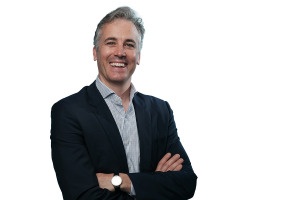 President
Resultant
Since John Roach joined Resultant (formerly KSM Consulting), which helps its clients overcome complex challenges using data analytics, technology and digital transformation, the company has created more than 300 jobs and has opened five offices across the country. Roach has been the driving force behind the state of Indiana's data-driven response to COVID-19 and advanced data-analytics work to reduce the rate of infant mortality and address the opioid epidemic. He also drove the development of tools that analyze site placement for real estate investors, help colleges recruit and retain students, and secure the nation's microelectronics supply chain. 
Getting here: After earning a master's in mechanical engineering from Purdue, Roach spent about six years at Rolls-Royce developing code to design and simulate jet engines. In his last year at Rolls, he also worked for what is now Elevate Ventures, a venture-capital firm, where, "I found that I absolutely love the pace and diversity that comes with only a few industries—private equity/venture capital, investment banking and consulting." That led him to Resultant.
First job: laborer and carpenter for his father's residential-remodeling company

Proud moment: Expanding the state of Indiana's use of data in dealing with social problems. The result was the creation of the Management Performance Hub. "I believe we have truly improved the lives of Hoosiers and contributed to Indiana being the best-run state in the nation," he said.  
Influential person: His wife, Ali (who was a Forty Under 40 honoree in 2009). "I constantly learn from her and seek her advice and counsel."
Givebacks: Penrod Society board member; youth hockey coach 
Downtime: family time, building furniture, Penrod, yardwork •
Check out more Forty Under 40 honorees.
Please enable JavaScript to view this content.