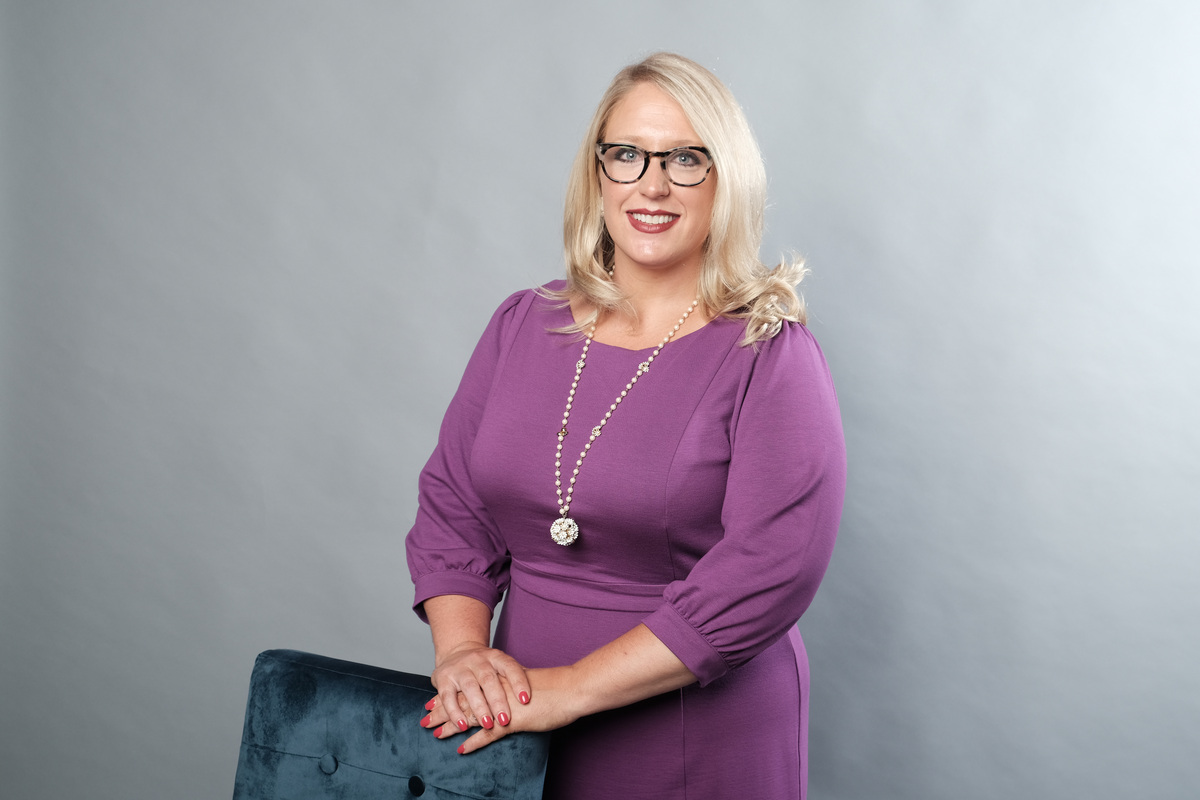 Indiana Secretary of Education
As secretary of education, Katie Jenner serves as leader of the Indiana Department of Education and as chair of the State Board of Education. She joined Gov. Eric Holcomb's team as senior education adviser in 2019. He named her secretary of education in January 2021—something she found out about only a week before it was official. "I'm just thrilled to serve," she said. "I was grateful for the opportunity to join the team in 2019. When you go into war with a team, you develop a level of closeness and respect and teamwork you probably wouldn't have otherwise had. COVID was like a war, and we have worked hard to get schools open as safely as possible."
Getting here: Jenner had planned to go to law school until she took an education course to fulfill one of her liberal arts requirements. She opted to enter a program to get a master's in teaching instead. She began as a high school CTE (business) teacher, then joined Madison Consolidated Schools in southern Indiana and served in various roles, including assistant superintendent. Jenner moved from there to Ivy Tech Community College (as vice president of K-12 initiatives and partnerships) before joining state government.
First job: swimming instructor at the local pool
Proud moment: The time spent listening and building partnerships "that will ultimately improve our collective impact for students. While we are just beginning, our team is student-centered and future-focused."

Influential people: Her parents, John and Mary Tim Griffin. "They instilled a level of love and faith at a young age."
Givebacks: Governor's Workforce Cabinet member; Commission on Improving the Status of Children in Indiana member
Downtime: "Sometimes I love having a house full of people, including family and friends. Other times, I enjoy the quiet moments sitting by the fire with a good book or Netflix." Also, baking with her daughters and traveling with the family. •
Check out more Forty Under 40 honorees.
Please enable JavaScript to view this content.