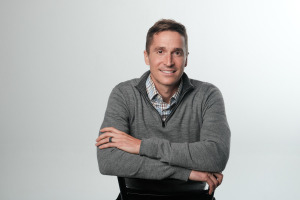 CEO
GadellNet Consulting Services
GadellNet provides IT services for small and midsize businesses, including a 24/7 help desk for more than 150 businesses in Indiana. Under Nick Smarrelli's leadership, the company has been named to IBJ's Fast 25 list twice and eight times to the Inc. 5000. It's also been listed on Inc.'s Best Places to Work, Indiana's Best Places to Work and the MSP 500 Top IT Provider. In 2016, Smarrelli started a second business, Ryvit, that does application integration for the construction market. It just received $2 million in second-round funding and employs more than 20.
Getting here: Smarrelli worked for Ingersoll Rand, a job that took him from St. Louis to New York City, Shanghai, Charlotte, Atlanta and Indianapolis. He quit in 2010 and joined two college friends to grow an IT company. He was the fourth employee in a company that now has more than 150.
First job: Dressing as an onion or pepper and handing out gum in downtown Chicago. "You got paid $2 extra/hour for dressing up."

Proud moment: Watching the company grow. "Not because we're bigger, per se, but this means we impact more clients and have 150 people that, in my humble opinion, have found a work family that they are proud to engage with," he said.
Influential people: His parents, John and Eloise. "They taught me that success is created by learning and humility," he said.
Givebacks: volunteer and foster parents, Children's Bureau; speaker, Junior Achievement; volunteer, New Shoe Day; board member, Young Presidents Organization
Downtime: family time, long-distance running (200-mile race in Lake Tahoe coming up in September) •
Check out more Forty Under 40 honorees.
Please enable JavaScript to view this content.