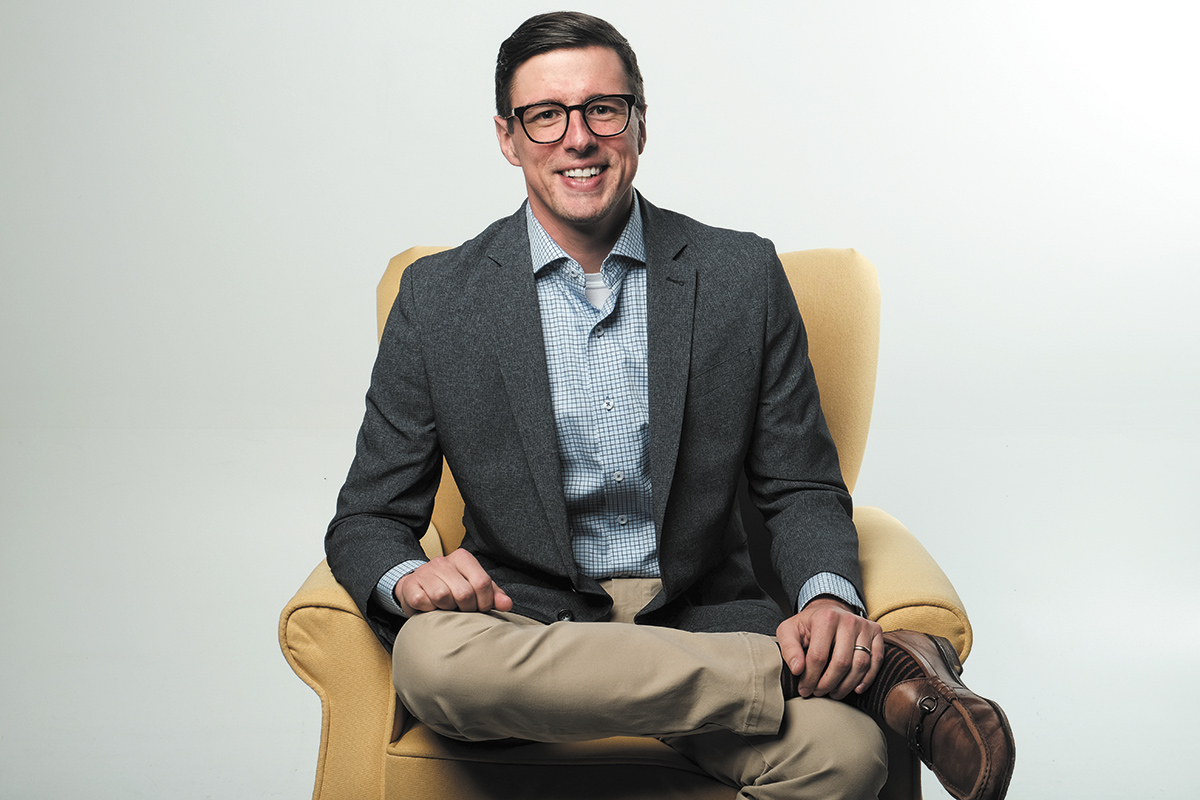 Vice President, Marketing & Digital Engagement
United Way of Central Indiana
Peter Hanscom manages the marketing, creative and digital departments at the United Way of Central Indiana with two distinct goals: Raise money and create impact. "I work to continue modernizing fundraising tactics to be digital-first, driven by research and analytics, and most importantly, personal and unique to the individual donor," he said.
Getting here: After working in politics—including as field organizer for Brad Ellsworth, political director for the Indiana Democratic Party and campaign manager for Joe Donnelly—and heading a consulting business, Hanscom realized he wanted to reorient his career in a way that would more directly connect him with ways to help people. "I want to make our community a better place to live by working to end generational poverty," he said. "Opportunity to succeed shouldn't be dependent upon the ZIP code you were born in."
First job: unloading trucks in the stockroom at HomeGoods and a server at Uno's Pizzeria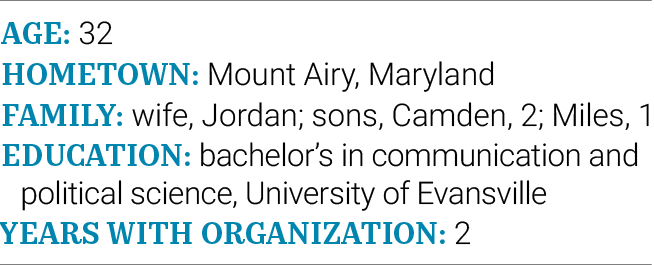 Proud moment: As the health and economic impacts of COVID-19 took their toll on our community, he led the marketing effort for the Central Indiana COVID-19 Community Economic Relief Fund. "Seeing the coordination of philanthropic leaders come together in crisis was inspiring, but even more impactful to me were the millions of dollars we raised from local citizens and ways local businesses and individuals stepped up to volunteer and give back to support those hardest hit."
Influential people: His children. "They influence me every day to be the best person I can—hopefully, someone they'll grow up to be proud of and admire."
Givebacks: ReadUP program volunteer tutor at IPS School 61; Phi Gamma Delta mentor
Downtime: Pacers games, trying new restaurants, traveling the world with family and friends •
Check out more Forty Under 40 honorees.
Please enable JavaScript to view this content.