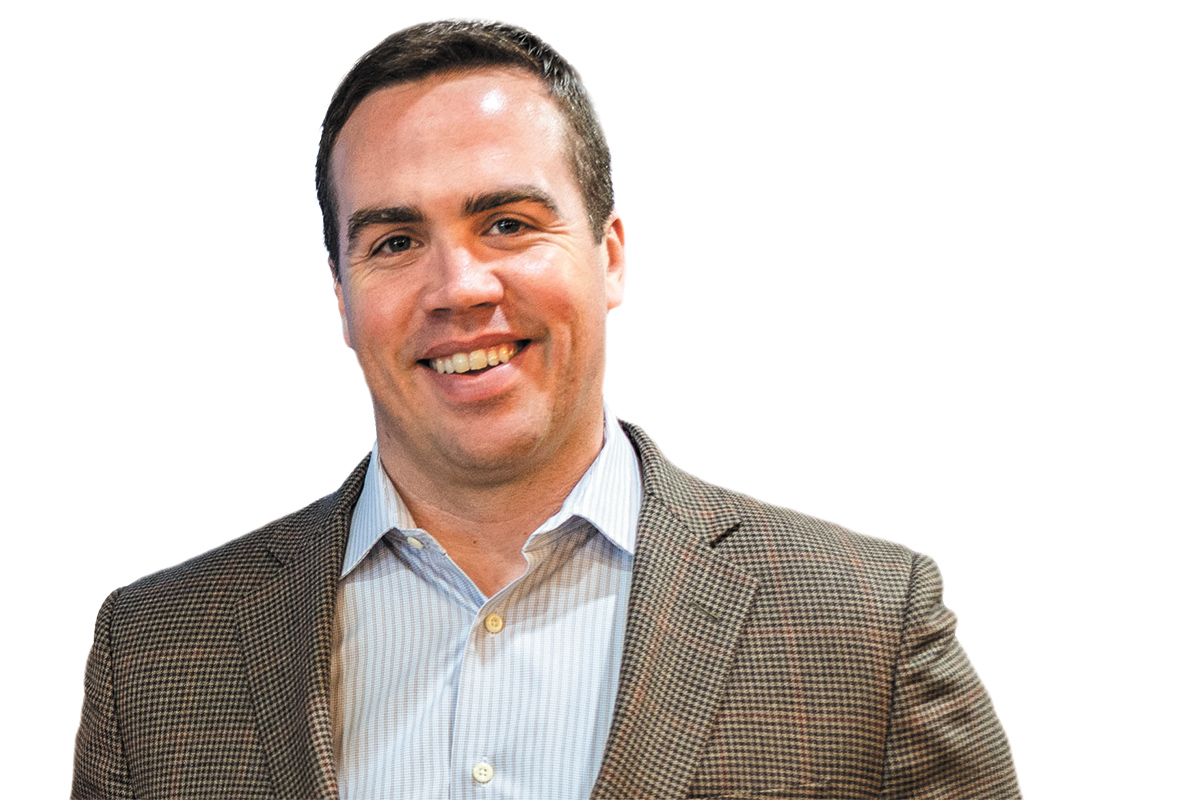 Ryan Vaughn was a Barnes & Thornburg partner and the president of the City-County Council in 2010 when he was named an IBJ Forty Under 40.
His career trajectory at the time seemed pointed to politics and the law. But there were hints about the big role he'd eventually play in the Indianapolis sports scene.
In 2012—when he was still on the council—Vaughn served on the host committee for Super Bowl XLVI. Then, after moving to the Mayor's Office to be Republican Greg Ballard's chief of staff, he served as the mayor's representative on the committee that bid to host the 2021 Final Four.
So maybe it's no surprise that Vaughn would wind up president of the not-for-profit Indiana Sports Corp., where he's been since 2014.
"To me it was sort of a path of missions," he told IBJ. "The reason I took those previous roles running for elected office and working for the mayor was that I just love the opportunity to have a positive impact on Indy."
During Vaughn's time as president, the Sports Corp. has hosted or won bids to host an NBA All-Star Game, multiple Big Ten championships, the College Football Playoff national championship, and myriad NCAA tournaments and championships.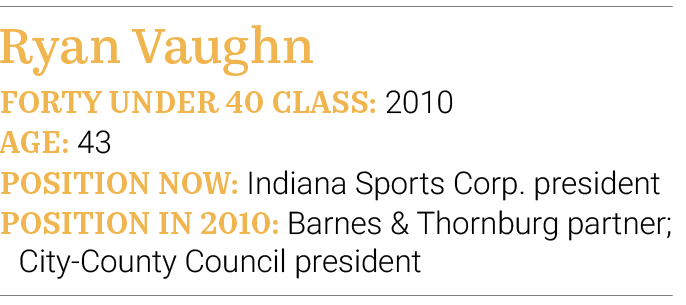 The latter includes, of course, the unprecedented NCAA Men's Basketball Tournament that took place entirely in central Indiana in March and April. The Indianapolis-based NCAA asked the city to host the tournament after Vaughn and his team developed a pandemic playbook for conducting sports tournaments safely during the pandemic.
That meant the Sports Corp. had to pull off a massive tournament with 67 games in six venues featuring 68 teams, which were housed in a handful of downtown hotels with controlled environments. Add in the thousands of volunteers, fans and members of the media and the team faced a logistical puzzle that had to be pieced together in just weeks.
"I never doubted the community's ability to do it," Vaughn said. "I knew everyone would come together, but I also knew it would require, literally, 15-, 16-hour days every day for three months to do it. But there was so much enthusiasm. … I knew that would see us through the day."•
Check out more Forty Under 40 honorees.
Please enable JavaScript to view this content.