In the beginning, Indiana couldn't get its hands on enough vaccine doses.
People jammed phone lines to make vaccination appointments. The state's online portal was deluged with hits. Long lines started forming at makeshift clinics and went down the block.
It was December 2020, and Indiana was just receiving a few thousand doses of the Pfizer vaccine, with hopes that a second one, made by Moderna, would arrive soon. There was still no word on the Johnson & Johnson vaccine.
In response to an outpouring of demand, Indiana health care officials set up an age-based rollout. The first group of people to get shots: the elderly, starting with Hoosiers age 80 and older, along with front-line health care workers and a few other at-risk occupations.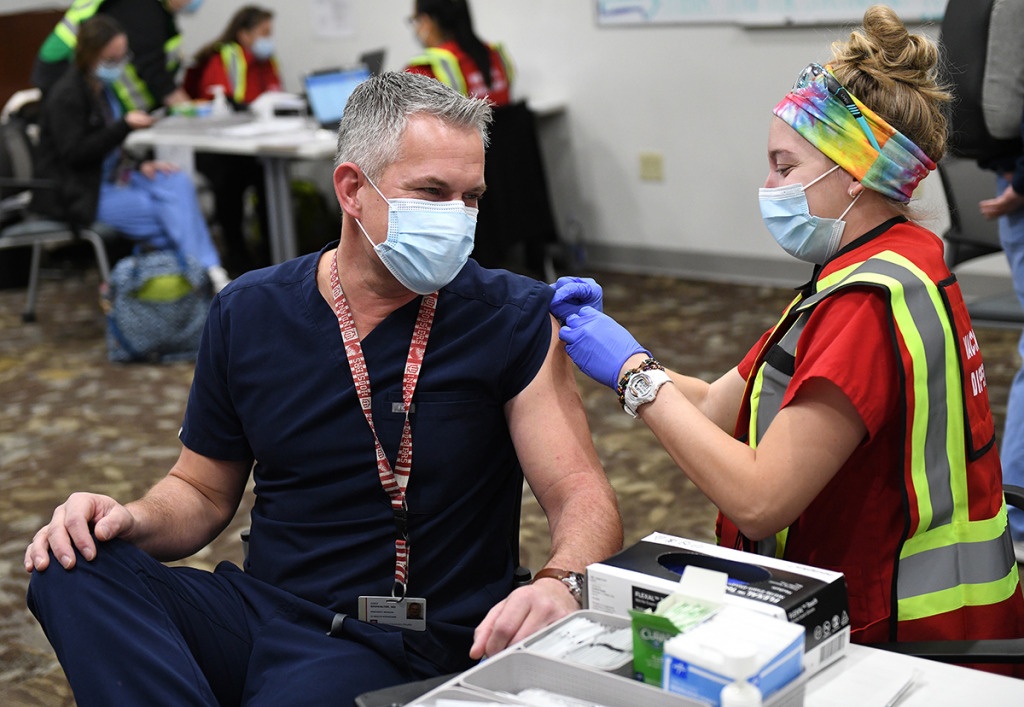 That was followed by a series of age groups in descending order. It took until April for everyone 16 and older to become eligible for a shot.
But by mid-spring, demand began to plateau, and the supply increased as J&J vaccines hit the market and Pfizer and Modera cranked out more doses.
Almost overnight, Indiana health officials had to shift their strategy from asking people to wait their turn to begging holdouts to get a shot. They increased the number of drive-through sites, many at county fairgrounds or at summer festivals. They sent out mobile units to parts of the state with low compliance.
By summer, local hospitals, including Indiana University Health, Community Health Network and Eskenazi Health, began mandating vaccines for their employees. They were soon joined by a raft of large organizations, including Indiana University, Eli Lilly and Co. and Roche Diagnostics.
As the deadlines approached to get fully vaccinated, most organizations reported high compliance. Even so, it meant that some, like IU Health, began parting ways with hundreds of workers.
By Christmas, nearly 63% of adult Hoosiers had been vaccinated, with 36% of adults having received a booster shot.
But among all Hoosiers eligible (including children 5 years and older), only about 52% of the state's population over the age of 5 had been fully vaccinated. That put Indiana near the bottom of the pack: 41st among all states for the percentage of population fully vaccinated, according to the CDC's data tracker.
Check out more year-in-review stories from 2021.
Please enable JavaScript to view this content.