Rolls-Royce North America landed a U.S. Air Force B-52 bomber contract in September that could eventually be worth up to $2.6 billion. The company said it expects to add 150 jobs in Indianapolis as a result.
The contract calls for the Air Force to purchase 650 of Rolls-Royce's F130 engines, plus support equipment and commercial engineering data. Work is expected to be complete by Sept. 23, 2038.
Rolls-Royce said it will build and test the engines at its Indianapolis campus. The company recently completed a $600 million modernization effort that included $400 million in facility and machinery upgrades at its campus near Tibbs Avenue and Raymond Street, plus another $200 million in technology research.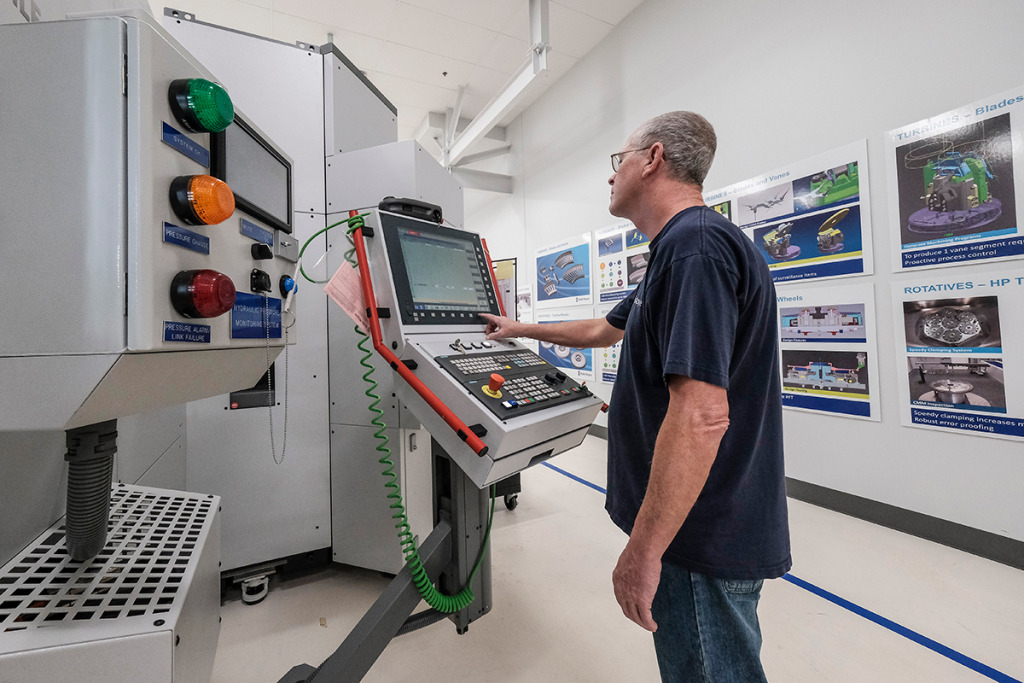 Rolls-Royce has supplied the Air Force with aircraft engines for more than 70 years. The company's engines power the Air Force's C-130H, C-130J, CV-22 Osprey and Global Hawk aircraft; all of those engines are designed and built in Indianapolis.
The contract is worth an estimated $500.9 million, or up to $2.6 billion if the Air Force exercises all the contract's options.
"We are proud to join a truly iconic U.S. Air Force program and provide world-class, American-made engines that will power its missions for the next 30 years," Rolls-Royce North America Chairman and CEO Tom Bell said in a statement at the time. "The F130 is a proven, efficient, modern engine that is the perfect fit for the B-52."
Rolls-Royce announced in February 2019 that it intended to bid on the B-52 contract, saying it was one of the largest contracts its Indianapolis operation had ever pursued.•
Check out more year-in-review stories from 2021.
Please enable JavaScript to view this content.