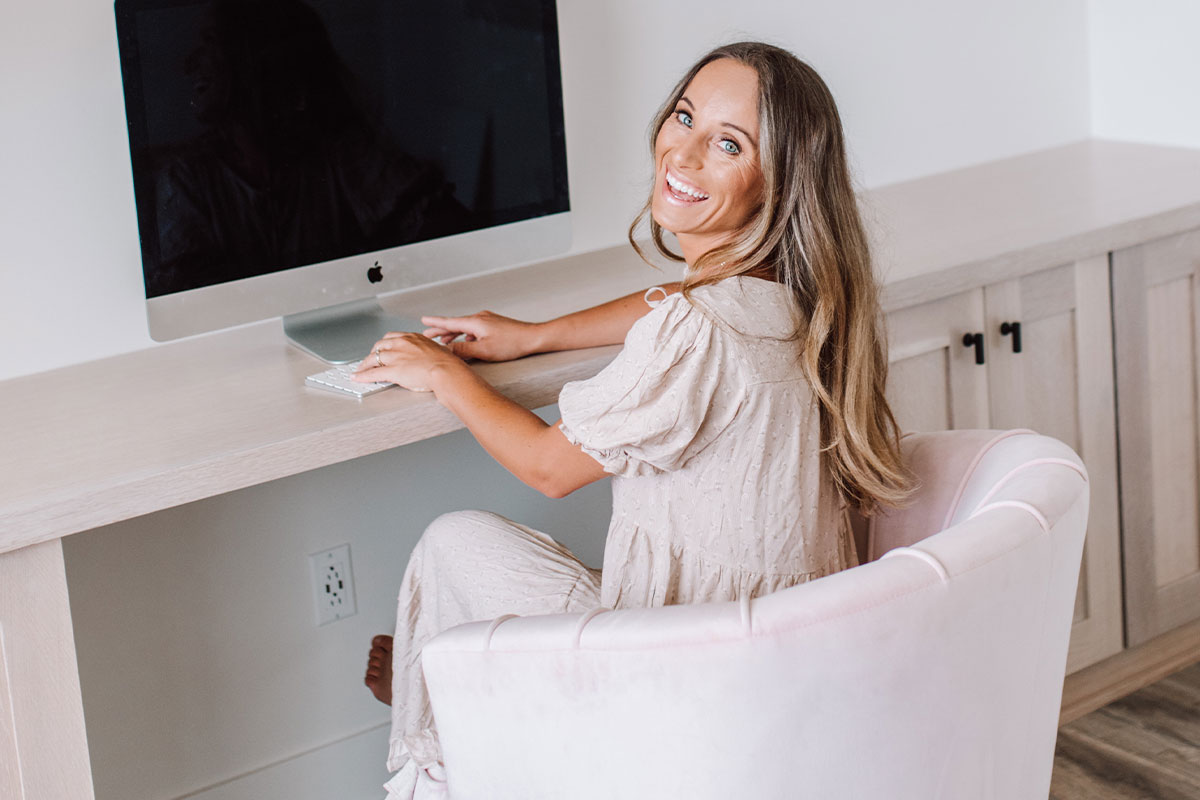 Bestselling author and host of the "SHE" podcast, Jordan Lee Media
Jordan Lee Dooley started her business SoulScripts as an Etsy shop that she ran from a closet as a college student, selling journals and gift items with uplifting messages. Today, it has evolved into a media company where she writes, speaks and coaches women to pursue their dreams without neglecting their well-being. In addition to overseeing her team, she serves as chief creative officer, recording podcast episodes, writing books and creating material for courses. Her books are the bestselling "Own Your Everyday" and "Embrace Your Almost." The "SHE" podcast features guest experts, inspiring stories and practical tips on all things womanhood, and her Own It Academy offers classes to help women "step into your God-given calling and build your own business so you can work from home and never feel as if you have to choose between work and what matters most." She's also an Instagram influencer, with more than 380,000 followers. 

Proudest moment in your career? "One of our programs has helped over 1,000 women start small businesses of their own."
What have you learned about yourself since joining the workforce? "Saying no is always better than giving the wrong yes."
Where do you see yourself in 10 years? "Doing work that matters to me and working in a way that prioritizes my health and family."
Favorite social media platform: Instagram
Favorite podcast: "I'm a podcaster, but I'm not a huge podcast listener. Is that weird? That's probably weird." 
Netflix recommendation: "The Last Kingdom"
Go-to coffee order: "I'm not a coffee drinker, but I enjoy a matcha latte now and then!"
Morning person or night owl? "I'm not much of either, but if I had to pick, I'd say I'm more of a night owl."•
Check out more 20 in their Twenties honorees.
Please enable JavaScript to view this content.