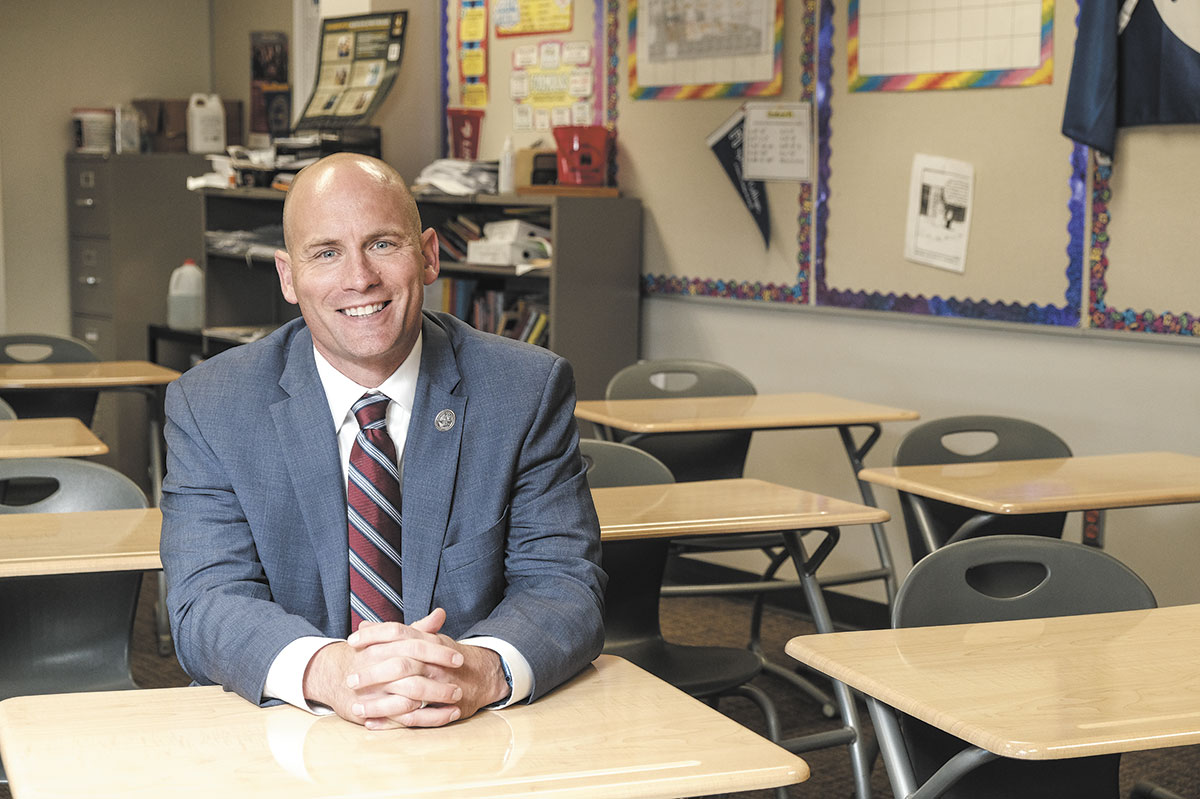 Assistant Superintendent for Finance and Operations, MSD Wayne Township
Barry Gardner oversees five departments for the Metropolitan School District of Wayne Township, including finance, facilities, grounds and custodial services, child nutrition and construction. He oversees a roughly $200 million budget, the feeding of more than 10,000 students daily, $40 million to $50 million in annual construction projects, and more than 300 employees that report to his departments.
Major accomplishments
He's played a role in an increase in the district's S&P rating—moving from a negative outlook to stable outlook in 2020; a revamp of the district's wellness program that has allowed for the addition of wellness coaches; planning for the replacement of a 50-year-old transportation center; increasing the district's cash balance from $8 million to $54 million while continuing to increase teacher pay (which now starts at $50,000); and allowing the district's 2015 referendum to expire, returning money to taxpayers.
Challenges overcome
Inflation has created pressure on both employees and the district's operational practices, he said. The cost of goods and services has increased along with electrical costs (by 12%). "How have we overcome this? Through strategic planning over the past three years. One of my core beliefs is that we must continually work to find efficiencies and opportunities to maximize when they arise."

Career path
Gardner's background is in elementary education, and he started his career as a classroom teacher and coach at the high school level. He then transitioned to athletic director for Speedway High School, where his "love of leadership and the financial/operational role flourished." From there, he spent eight years with Brownsburg Community Schools, first as an assistant principal and later as CFO. He moved to Wayne Township in 2019.
My job would be easier if …
"Those outside education had a better understanding of the complexities and required costs of providing services to our students."•
Check out more CFO honorees.
Please enable JavaScript to view this content.