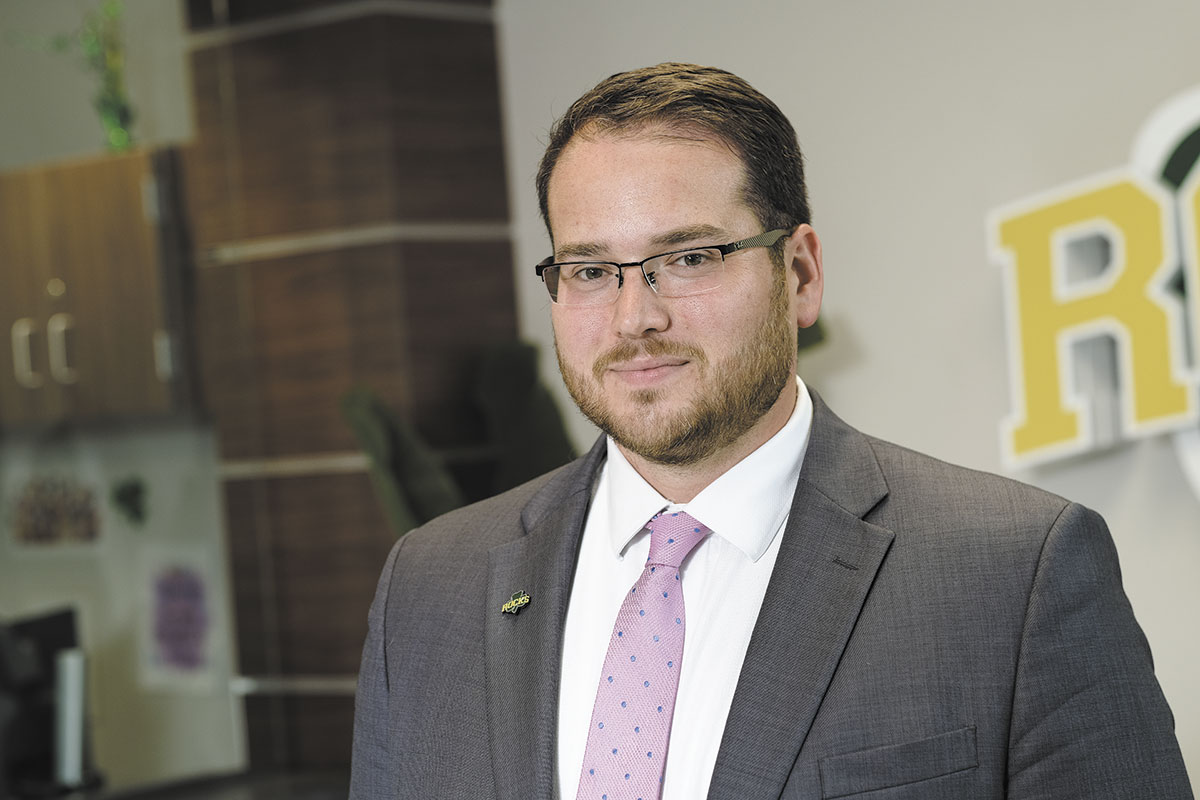 Assistant Superintendent for Business and Operations, Westfield-Washington Schools
Brian Tomamichel oversees business, operations and technology for Westfield-Washington Schools, one of the fastest-growing school districts in Indiana. "A lot of my time is focused on future planning to ensure we have the adequate space and opportunities for our students, whether that is academics or extracurriculars," he said.
Major accomplishments
In the five years Tomamichel has been with the district, it has completed $120 million in projects, the most exciting of which is the Virginia F. Wood Early Learning Center, which opened to kids age 12 weeks through pre-K in August. The district has also been able to lower its total tax rate almost 40% since 2018 while still providing all staff a raise or stipend and completing projects. And the district has reestablished a rainy day fund for the first time since 2012.
Challenges overcome
Tomamichel said being a fast-growing district has its challenges, especially when it comes to funding. For example, the state's student count that it uses to determine how much money a district receives takes place twice a year, in September and February. But it's not uncommon for the district to add dozens of new students between those times, meaning it often has to wait months to receive funding for new students. Also, because it takes 12-18 months for a new property's assessed value to be added to the district's assessment valuation, the district is often providing services to students before their new house is taxed at the appropriate value. Overcoming those challenges has required collaboration and careful planning, he said.

Career path
During college, he worked grounds and custodial for Beech Grove City Schools, where he went to high school. After graduating with a degree in accounting and finance, he spent a year working in the accounts payable department at Steak n Shake before returning to Beech Grove as its corporation treasurer. He worked there for four years, moving up to assistant business manager, before accepting a job as CFO at Mount Vernon Community Schools in Hancock County. After four years, he moved to Westfield to become CFO. In 2021, he was promoted to assistant superintendent of business and operations.
My job would be easier if …
"Our business department staff grew at the same rate as our district enrollment."
Community involvement
He currently serves as past president for Student Impact of Westfield. He also serves as a board member of the executive committee for the Westfield Education Foundation.
Free time
"We love to spend our free time outdoors with our kids. Riding bikes, state or national parks, or just walking to a local park are always top on our list."•
Check out more CFO honorees.
Please enable JavaScript to view this content.