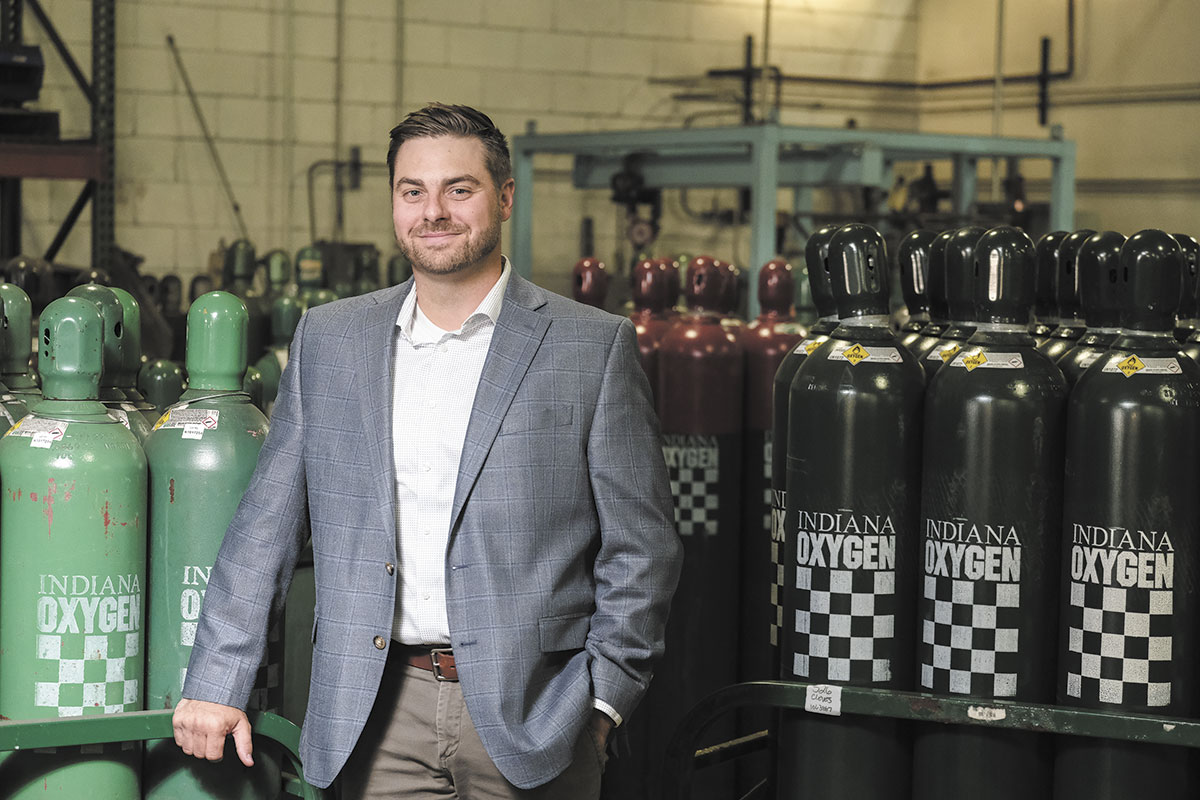 Chief Financial Officer, Indiana Oxygen Co.
Josh Davidhizar is responsible for oversight of accounting and financial processes, policies and procedures at Indiana Oxygen Co. Those tasks include the accurate closing and timely reporting of financial statements, analysis of financial performance against budget, procuring and fostering relationships with third-party vendors and customers, and managing a team of 10 direct reports.
Major accomplishments
Over the past four years, pretax income and earnings before interest, taxes, depreciation and amortization have grown substantially. "However, the greatest satisfaction I take from these achievements is, we were in a much better overall financial position to weather the COVID storm," he said. The company's improved financial position allowed Indiana Oxygen to immediately make the decision not to cut staff, pay all employees for 40 hours, pay all bonuses on time and at the full amounts, and continue to operate and pay bills.
Challenges overcome
The company has felt the impacts of supply chain disruptions. "We have had to work through longer lead times on welding equipment as well as product allocations from our gas suppliers because of plant closures … ultimately challenging how quickly we serve our customers."
Career path
He started his career in public accounting at McGladrey (now RSM US) in Elkhart, where he worked on a variety of businesses ranging from not-for-profits to large manufacturers and distributors. After three years, he left for an internal audit position at the University of Notre Dame. While there, he enrolled in the school's executive MBA program. "Little did I know, my next career opportunity sat right next to me in class—literally. I sat next to Indiana Oxygen's current CEO, Wally Brant. … As our time in the MBA program was winding down, Wally approached me with the opportunity to come to Indiana Oxygen as the controller." Davidhizar accepted and was later promoted to CFO.
My job would be easier if …
"We had unlimited funds, and I didn't have to hold people to the budget."•
Check out more CFO honorees.
Please enable JavaScript to view this content.