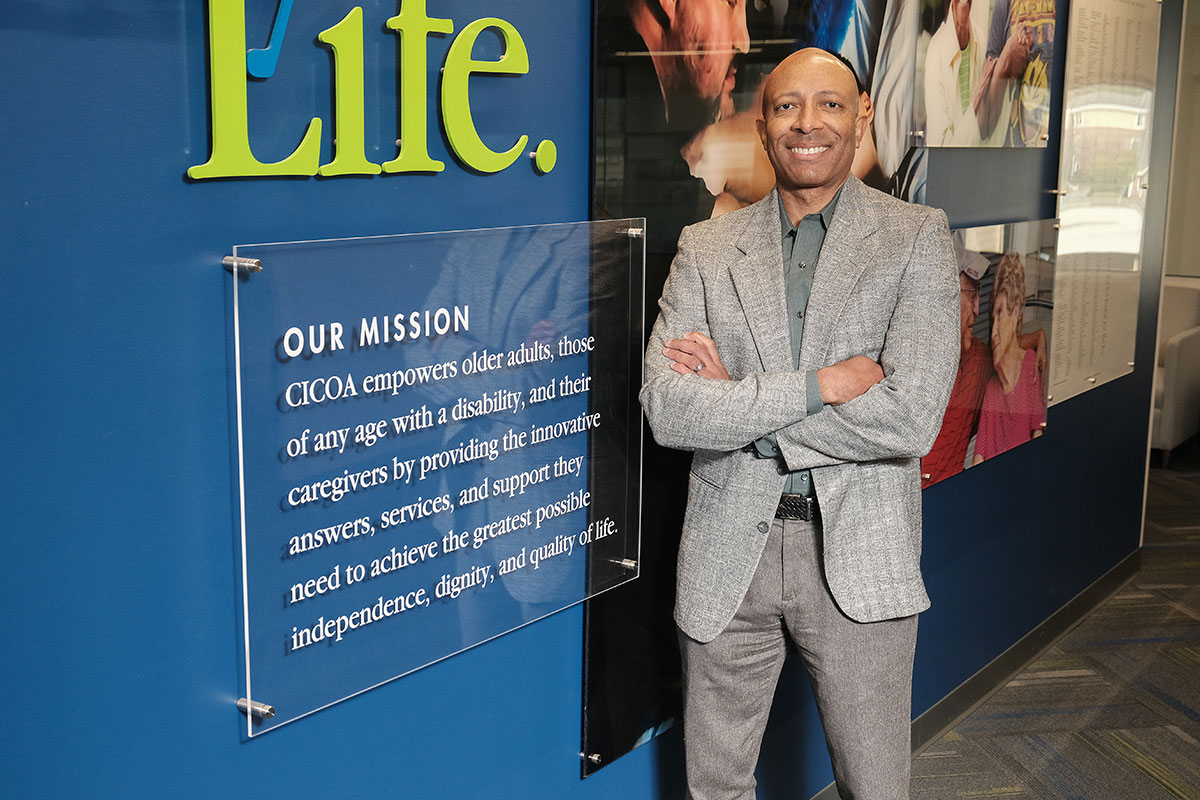 Chief Financial Officer, CICOA Aging & In-Home Solutions Inc.
As CFO of CICOA Aging & In-Home Solutions—a not-for-profit dedicated to ensuring that seniors and people with disabilities live the best life possible—Michael Johnson provides strategic direction to assess new business opportunities and financial insight and collaborates not only with colleagues at CICOA but also other community organizations. He also reviews investment opportunities, oversees cash management and handles financial reporting and facilities. He also sees himself as an educator helping everyone within the organization understand the important fiscal responsibilities they have in carrying out CICOA's mission.
Major accomplishments
Johnson has been involved in the creation of CICOA's The Venture Studio, a model for intrapreneurship and corporate innovation. Leadership encourages staff to collaborate with one another and Venture Studio partners to ideate, prototype and launch new solutions to better meet the needs of the vulnerable populations CICOA serves. The first entity The Venture Studio invested in was the tech start-up Duett Inc., which connects people who need in-home care with providers. This innovation and other successes helped earn CICOA a $5 million sustainability grant from Lilly Endowment Inc., marking the first time in CICOA's 48-year history that it received an endowment gift for its operating budget.
Challenges overcome
Johnson said he wanted to bring a for-profit mindset to the organization, which had historically relied on the CICOA Foundation and a line of credit to help cover operating expenses. "The first thing I did was break down some silos, so that the fiscal department was deemed more accessible to all," he said. He also looked at ways to diversify and grow revenue streams.

Career path
He's spent about half of his career working with for-profit organizations and half of his career working in the not-for-profit sector. He's worked in auditing and assurance at a Big Four accounting firm and has worked as a contracted director of finance and CFO. "I'm at CICOA because I believe in the great work we do to make our community better," he said.
My job would be easier if …
"Systems and processes were more efficient."•
Check out more CFO honorees.
Please enable JavaScript to view this content.