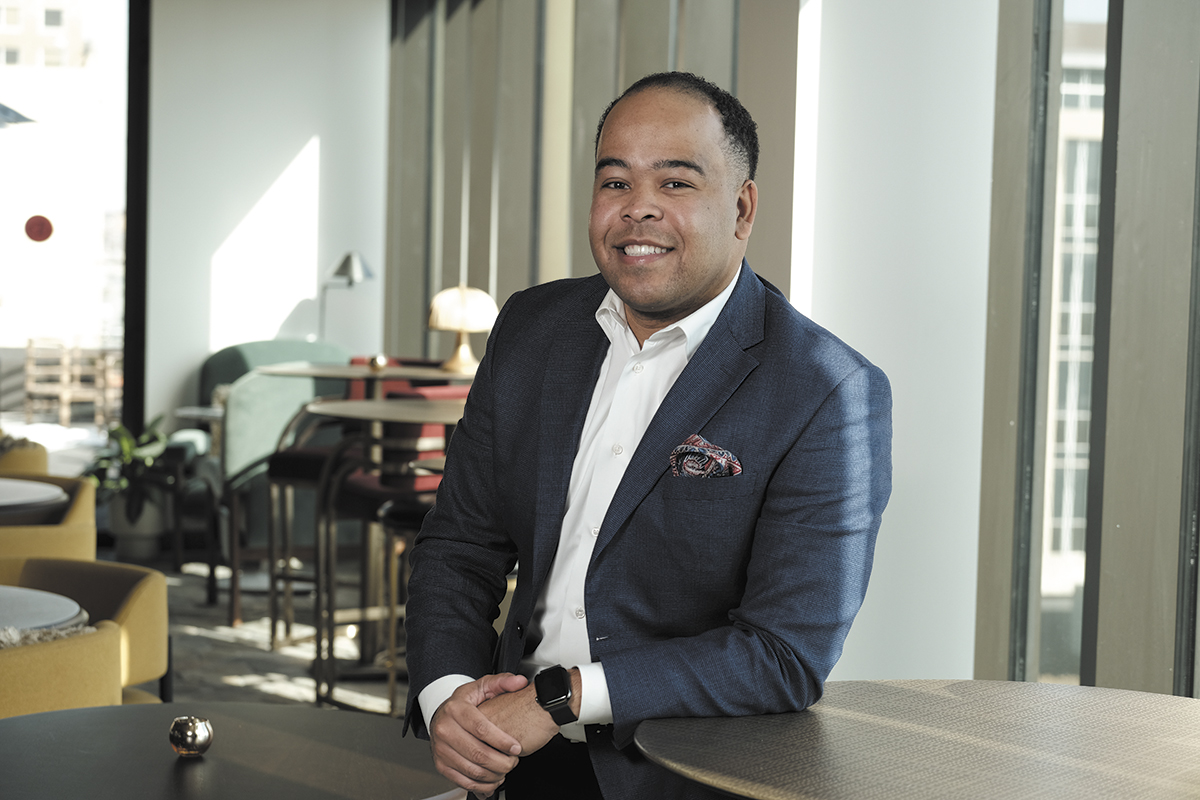 Client Executive, Google
County Councilor, Boone County
In his job, Aaron Williams manages some of the largest accounts for Google in Indiana. He is responsible for enhancing the partnerships and being the point of contact for all things related to Google. His civic involvement is vast and includes founding Peace in the Streets, a campaign to eradicate violence in Indianapolis, and developing and leading large events such as the annual Ten Point Coalition Luncheon, Bike to Be Heard, Hoosiers Helping Houston and the annual Victory Tabernacle Church Family and Friends Community Day. He mentors and advises new and existing entrepreneurs at no cost on the latest trends and technologies they should implement to grow their business, and once a quarter, he convenes a gathering of elected and appointed federal, state and local officials to meet with minorities to discuss the challenges they are facing and collaborate on mutually beneficial solutions. This summer, Williams and his wife are opening a shared kitchen and event center to support entrepreneurs in the Haughville community and to provide healthy alternatives to reduce diabetes in the Black community. He also is a member of the Boone County Council.
Getting here: Williams worked in the not-for-profit, government and health care sectors before being recruited by Google for its Indiana team.
First job: Subway in the Speedway Shopping Plaza
Proud moment: Advocating for equitable representation with Google Cloud, particularly for minorities. "We now have the highest representation of minorities in leadership roles, serving on hiring and promotion committees, and playing a direct role in developing strategies for recruiting and retaining people of color in tech."
Influential people: His mother and father, Olgen and Mary. "I watched my father attend college at the age of 42 while raising 10 children and start working in corporate America. "Although my father is retired, I still call him every day and, when I need advice personally or professionally, he is the first person I call. My mom is the most loving, caring and giving woman ever. She was the true backbone of our family."
Givebacks: trustee, Ivy Tech Community College; board chair, Boone County Racial Diversity Coalition; board member, WFYI Public Media; trustee, Victory Tabernacle Church
Downtime: family time, traveling•
Check out more Forty Under 40 honorees.
Please enable JavaScript to view this content.