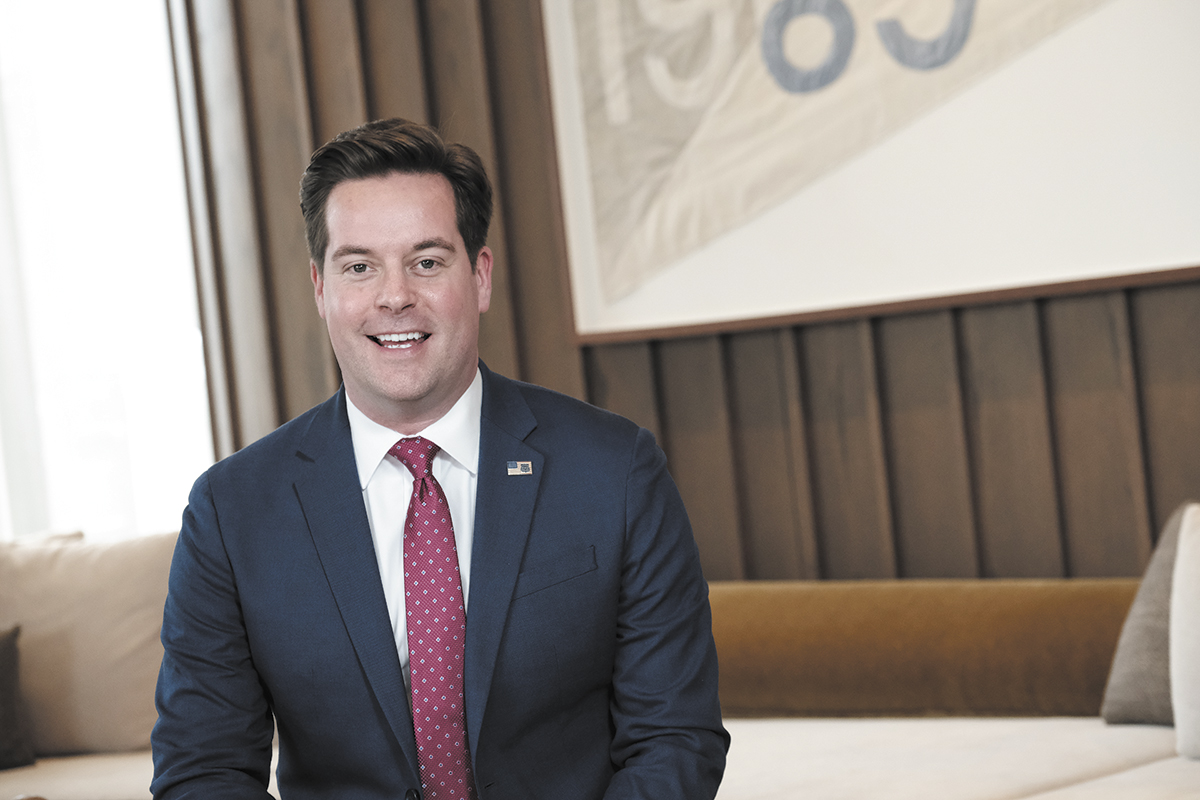 Executive Director for Drug Prevention, Treatment and Enforcement
Chairman, Indiana Commission to Combat Drug Abuse, Office of Gov. Eric J. Holcomb

As a senior adviser to Gov. Eric Holcomb and a member of the governor's cabinet, Douglas Huntsinger oversees the coordination of the governor's Next Level Recovery initiative, Indiana's response to the drug crisis. What makes the job worthwhile, he said, is seeing people in recovery. Huntsinger interacts with Hoosiers in all different stages of recovery who sought help and are in the process of rebuilding their lives.
Getting here: Huntsinger started at the front desk in Gov. Mitch Daniels' office and over the next eight years held various positions there, ending as a policy director for 13 state agencies. When Daniels left office, Huntsinger joined the Indiana State Fair Commission to help improve operations, modernize the governance structure and manage the day-to-day operations of the state's largest event. In 2017, he went to work with Jim McClelland, the state's first drug czar, as deputy director of drug prevention, treatment and enforcement. He succeeded McClelland, who retired in January 2020.
First job: He taught swimming and lifeguarding at his local pool.
Proud moment: The addiction treatment and recovery infrastructure he's helped build in the state. Since 2017, Indiana has expanded residential treatment beds 213% and increased access to outpatient treatment, and is a national leader in providing recovery supports, a key component in ensuring that Hoosiers with substance-use disorder have a stable place to go following their treatment. More recently, the state has deployed street outreach teams to Indiana communities with high overdose rates and expanded access to naloxone, a medication used to reverse opioid overdoses.
Influential people: His parents, Dennis and Cathy, who were both high school teachers for 34 years at the school he attended. "My parents' 49 years of marriage and that time my father wouldn't let me quit Little League in the middle of the season are a testament to their lessons in commitment and honoring your word," he said.
Givebacks: vice chair, Indianapolis Equal Opportunity Advisory Board; board member, Damien Center (and serves on the executive committee)
Downtime: traveling, family time.•
Check out more Forty Under 40 honorees.
Please enable JavaScript to view this content.