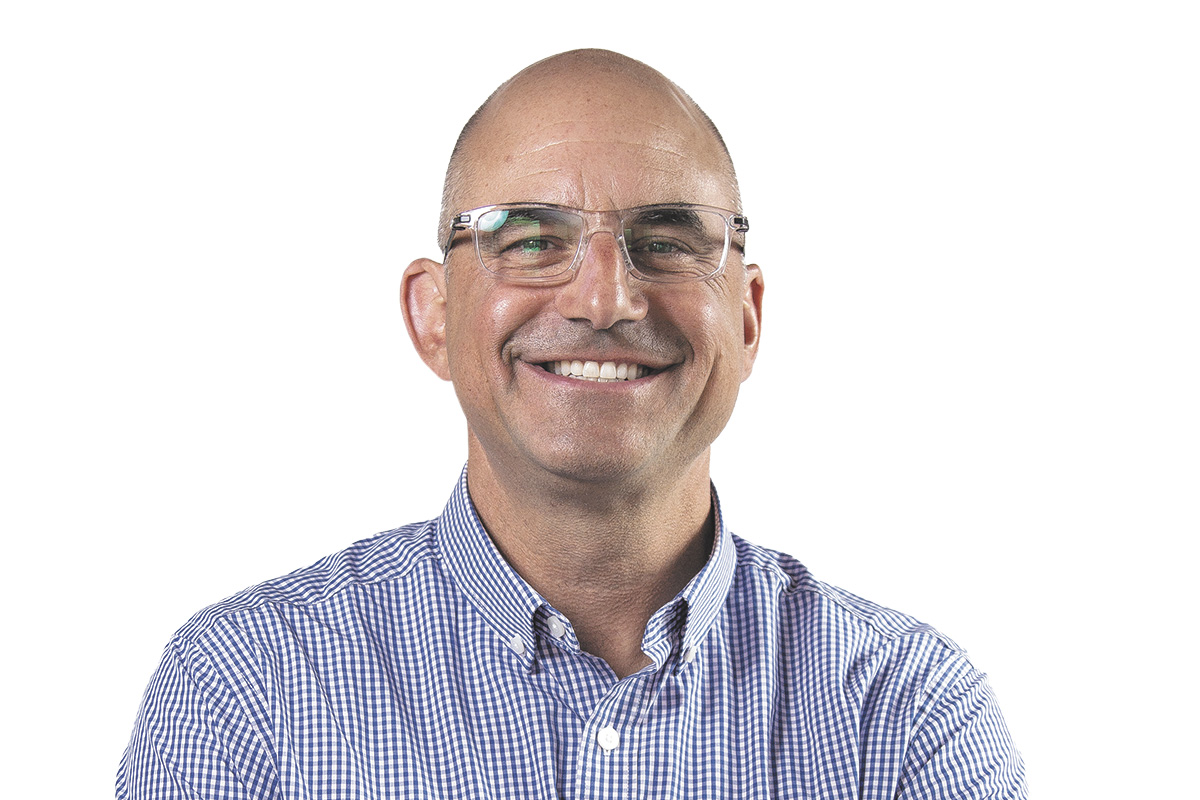 ExactTarget was about 4 years old in 2004 when founder Scott Dorsey was named to IBJ's Forty Under 40 list. At the time, the company was experiencing some early success, but he said he still couldn't have imagined the path the company would lead him on.
Dorsey wanted to build an Indiana-based email marketing software company that would help clients tailor messages to the interests and needs of individual customers. He and his partners built that and so much more.
In addition to adding 2,000 tech jobs to a fledgling Indianapolis tech community, they took ExactTarget public in March 2012, before selling it to San Francisco-based Salesforce in 2013 for $2.5 billion. Salesforce has gone on to make a huge mark on the city, including affixing its name to Indianapolis' tallest building and employing about 3,000.
"I don't think in my wildest dreams at that time, I could have imagined what ExactTarget would become and the impact that Salesforce would continue to have in our community," Dorsey recently told IBJ. "It's been one of those kind of wonderful life experiences where I think it turned out to be more rewarding and impactful than we probably could have ever expected." 
Dorsey stayed on at Salesforce for about a year to help with the transition before taking some time off to figure out his next move.
He took some of his proceeds from the ExactTarget sale and—with partners Eric Tobias, Mike Fitzgerald and Kristian Andersen—launched venture studio High Alpha in 2015 with the goal of conceiving and growing business-to-business software companies.
For Dorsey, it was a chance to give back to a community that had already given so much to him.
"What was most important to me was working with remarkable people and taking all that I learned … and finding a way to apply that in a way that could be rewarding and impactful, and hopefully do so in a way that would really lift up Indianapolis' tech ecosystem," he said. "That was kind of the criteria for what's next."
Now nearly 7 years old, High Alpha has launched more than 30 tech companies and raised more than $200 million in capital. Its companies include Lessonly, which was acquired by San Diego-based Seismic last year, and Socio, which was acquired by Cisco in 2021.
Dorsey said his hope—one he shares with his High Alpha partners—is that the venture studio will have an even bigger impact on Indianapolis and be more successful than ExactTarget.
"I felt so supported by every mayor, every governor, all the business leaders throughout Indianapolis," he said. "It's such a kind, caring and helpful and collaborative place to live and to do business that it's very motivating to want to keep charging ahead and working hard for the mission."
But Dorsey's mission to give back to Indianapolis (which isn't his hometown—he's from Chicago and moved to his wife's home state some 20 years ago) goes beyond his job as managing partner at High Alpha.
He joined the board of the Indiana Sports Corp. in 2009 and became chairman in 2013, a position he held for seven years.
And he founded a not-for-profit, Nextech, which helps Indiana's K-12 students (especially minorities, the poor and other underprivileged groups) learn about computer science. The organization has provided 2,360 K-12 teachers with computer-science-related professional development and has worked with more than 4,000 students through its programs, which include Navigate, a virtual conference program, and Catapult, a fully immersive computer science internship program for rising high school juniors and seniors in Marion County and Evansville.
Dorsey's advice for young people? Beyond surrounding themselves
with amazing people and asking for help, he recommends being active in the community.
"Those relationships and organizations have allowed me to grow as a person and grow as a leader and just find new ways to contribute to the city and build relationships," he said.•
Check out more Forty Under 40 honorees.
Please enable JavaScript to view this content.