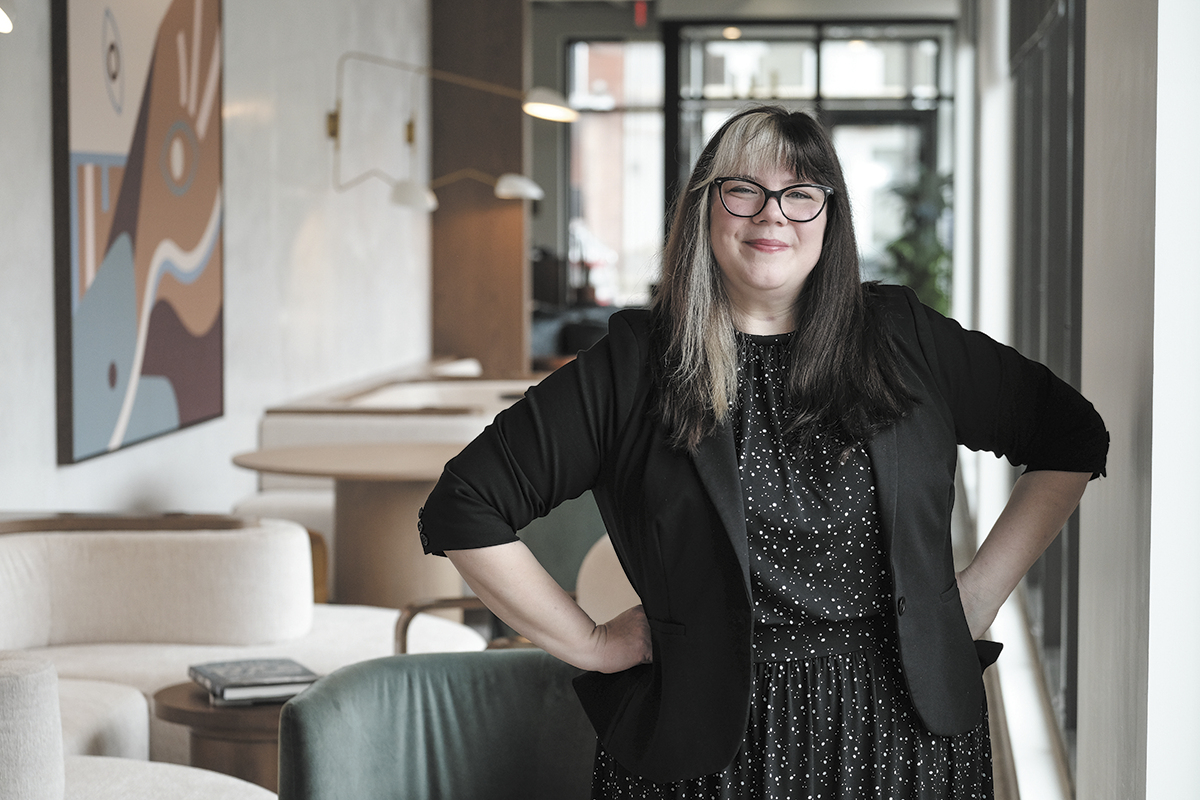 Director of Advocacy and Public Policy, ACLU of Indiana

Katie Blair's work involves advocacy on all kinds of issues—voting rights, abortion access, LGBTQ rights, racial justice, immigrants' rights, privacy and surveillance, and criminal legal reform—and she does that work through community building, coalition efforts and direct lobbying. "I am passionate about fairness and protecting people's rights," she said. "And I love a good fight."
Getting here: Blair worked at the Women's Center while in college at the University of Missouri. She became passionate about reproductive rights and ended up speaking at a fundraiser for Planned Parenthood in Missouri. The executive director there reached out to her after the event and offered to be a reference. When she moved to Indiana in 2009, he helped her land a job with Planned Parenthood. "That role connected me with many mentors and put me on this career path," she said.
First job: She pulled weeds in her dad's soybean fields and worked as a bank teller.
Proud moment: Getting to work on a variety of causes and help people or groups advocate for what they believe in. "The best part is that, once someone gets engaged in a cause, they usually stay engaged," she said. "It is incredibly rewarding."
Influential people: Her wife, Megan Robertson. "After I read about her background planning Sarah Palin rallies in her 20s, I made a vow to be nice to her but to never be actual friends. I'm glad that she convinced me to give her a chance because the thing I learned from her is that it's possible to find common ground, and even love, with folks who don't come from the same point of view as me."
Givebacks: board member, Hoosier Women Forward; board member, Indiana Coalition for Human Services; steering committee member, Race and Cultural Relations Leadership Network; gala committee member, Indiana Crohn's & Colitis Foundation; founding board member, Girls Rock Indiana
Downtime: "listening to our growing record collection with a glass of rosé, cuddling with our dogs and checking out Indy's great restaurants"•
Check out more Forty Under 40 honorees.
Please enable JavaScript to view this content.