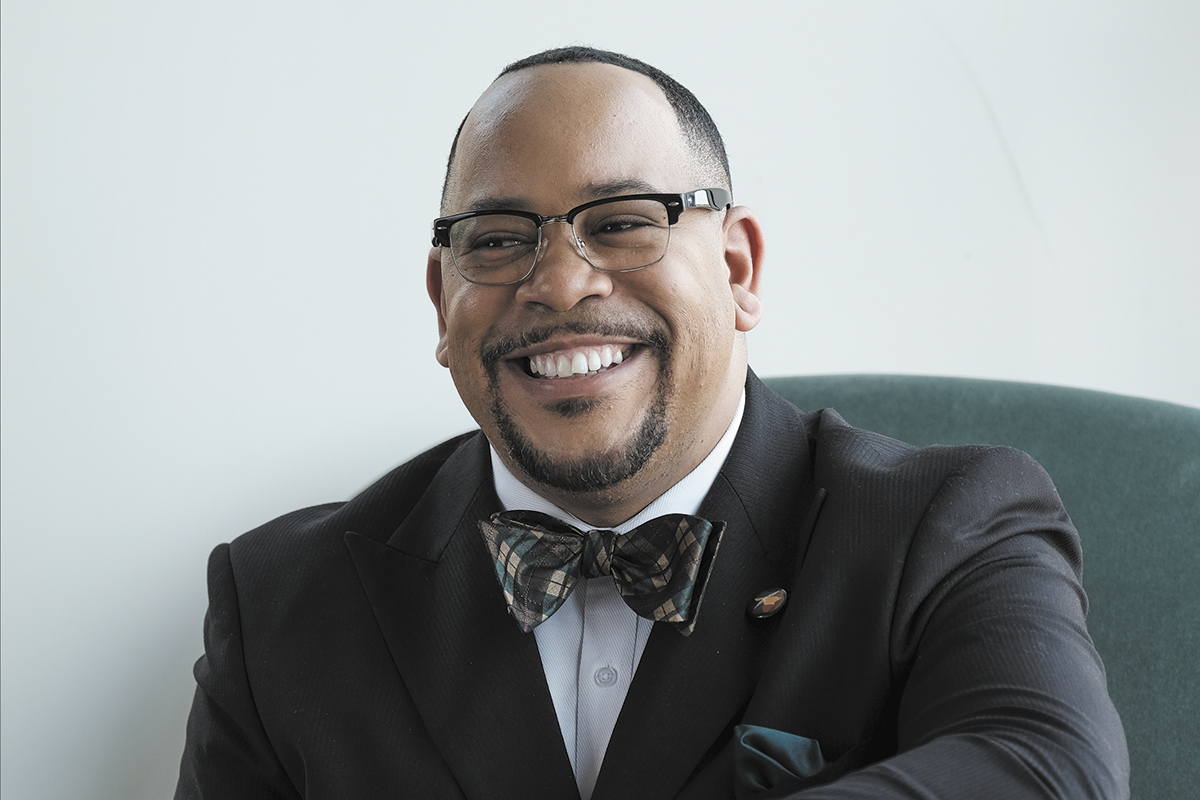 Program Director, Indiana Youth Services Association
Commissioner, Indianapolis Public Schools

Kenneth Allen manages a team that educates Hoosiers in all 92 counties on how to recognize the signs of human trafficking, as well as how to report them. He talks to law enforcement, educators and health care workers about what they should look for. In addition to training, his organization provides resources for agencies across the state that identify victims of human trafficking. He is also currently the youngest Indianapolis Public Schools commissioner and serves as secretary to the board.
Getting here: Most of Allen's career has been working with youth and young adults. His first job in Indianapolis was working for the Indiana House of Representatives, where he coordinated the page program. After leaving there, he spent several years teaching entrepreneurship and financial literacy to inner-city youth. He applied for a different job at Indiana Youth Services Association—which he didn't get—but leadership liked him enough to create a position for him. Allen says part of his motivation to empower youth through entrepreneurship and advocating for civil rights comes from losing his sister (to gun violence) and his mother (who died suddenly in her sleep).
First job: He ran a candy store out of his grandfather's garage. "During its prime, I made $500-$600 a month," he said. "Some of my friends who worked for me at the store often indicate how it was their very first job." That's how he got his nickname, Biz.
Proud moment: Educating elected officials and policymakers on the issue of human trafficking, and developing relationships with them. "These relationships have birthed much-needed legislation and numerous opportunities to train more Hoosiers across the state," he said.
Influential people: His late mother, Vera Jackson. "She raised me as a single person, sometimes working two jobs just to make ends meet. She instilled in me the responsibility of serving my community and shared her faith with me."
Givebacks: past master, Prince Hall Masons/Shriners; chair, Indiana Commission on the Social Status of Black Males; minister, First Baptist Church; board member, Business Neighborhood Services
Downtime: Spending time with family and traveling. He's also a foodie and loves trying new restaurants throughout Indianapolis.•
Check out more Forty Under 40 honorees.
Please enable JavaScript to view this content.